Location
Under The K Bridge Park
75 Thomas Street
Brooklyn, NY 11222
DE BIGGEST, SEXIEST DAY FETE OF THE SUMMER! BEACHWEAR AFFAIR! THIS YEAR'S THEME IS..."WELCOME TO HAVANA" JUST GET YOUR TICKETS & BE READY!
About this event
BAYWATCH 2022...Sunday July 24th! 📣
This year's theme is "Welcome To Havana" 🇹🇦 Last year was Brazil!
In 2022, we will explore Havana, Cuba (known for it's diversity, joy, culture, music & color)
BAYWATCH WILL BE AMAZING ONCE AGAIN...VOTED #1
Beachwear Affair...The Biggest, Sexiest Day Fete Of The Summer! 💦🏖👙🎵💃🕺🎬
"Just wait till you see the ambiance, decor and surprises for 2022!"
*** EARLY BIRD TICKETS SOLD OUT!
$40. TICKETS NOW! ONLINE SCAN THE QR CODE!
https://BaywatchNyc2022.eventbrite.com
SO CALL YOUR FRIENDS, GET YOUR TICKETS ON SATURDAY APRTIL 9TH, BEFORE THE PRICE GOES UP AFTER!
FOR VIP PACKAGES, VIP SECTIONS & CABANAS (718) 755-1796
This Event Is Brought to you by Jason Benn
The Cultural Ambassador 👑
Contact: (718) 755-1796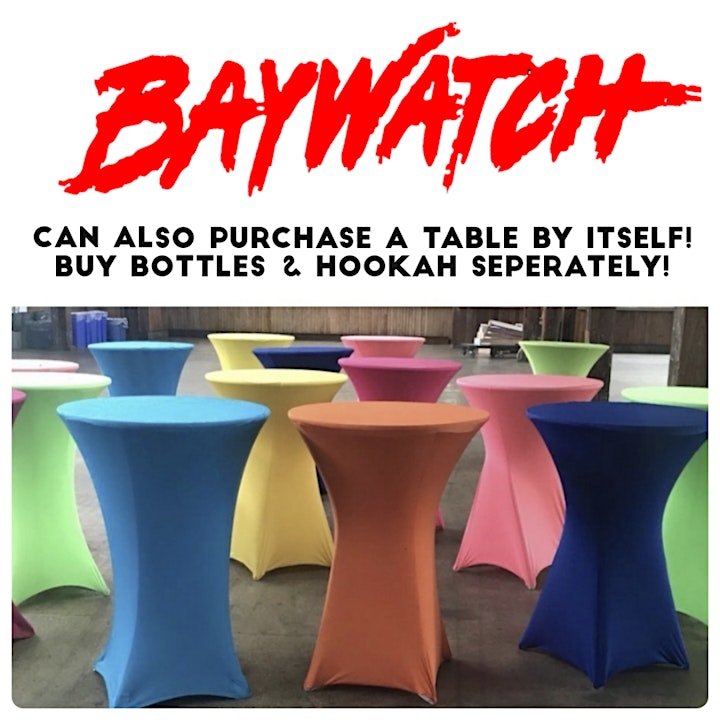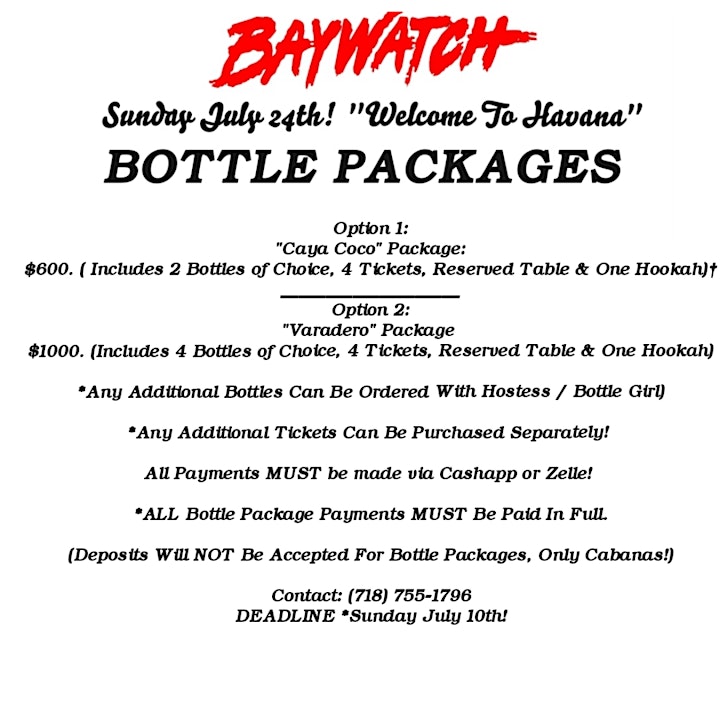 CABANAS & BOTTLE PACKAGES INFO:
🔻*Sunday July 10th DEADLINE TO PURCHASE ALL PACKAGES OR CABANAS!