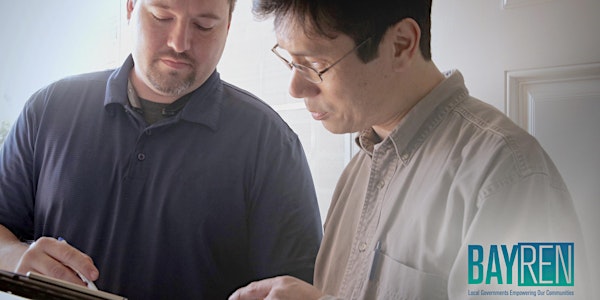 BayREN Home+ Introduction for Contractors
BayREN Home+ is a Program that offers homeowners rebates for making energy efficiency improvements to their homes!
About this event
Join us for a special webinar to find out how BayREN Home+ can help your Contracting Company:
Increase sales of high-end equipment
Increase revenue($) per project
Be in the green industry
Reduce carbon emission
Sell more improvements per project
Reach more customers
Show homeowners a path to improved comfort
Build Brand value with customers and improve referrals
Build long-term relationships with customers
To join the meeting, at the date and time go to:
https://global.gotomeeting.com/join/659626157
You can also dial in using your phone.
(For supported devices, tap a one-touch number below to join instantly.)
United States (Toll Free): 1-877-568-4106 Access Code: 659-626-157
- One-touch: tel:+18775684106,,659626157#
New to GoToMeeting? Get the app now and be ready when your first meeting starts: https://global.gotomeeting.com/install/659626157
See you there!