BayPay Event - April 2, 2012 - EMV in the US - Why now, How and When to Get there? - More details from Visa and MasterCard

Monday, April 2, 2012 from 6:00 PM to 9:00 PM (PDT)
Event Details
The BayPay Forum is dedicated to payment and commerce disruptive innovations so professionals from the payment and retail industry have opportunities to network with peers and exchange on a neutral ground on upconing diruptive innovations shaping the future of payments.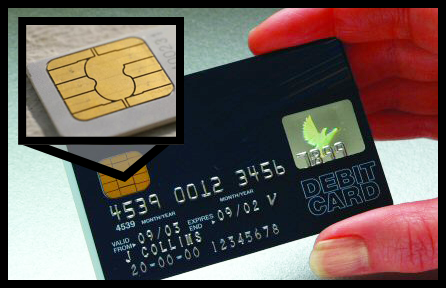 We have selected for our April 2nd event to discuss "EMV in the US" as we believe that in case this initiave succeeds, it will have a major impact on the payment infrastructure and innovations in general. It is not the first time that we hear about chips in the US but we believe this time may be different.
Why?
First, if you travel abroad and in Europe in general, it is becoming more and more frequent to pay with cash as your magstripe card won't be accepted. It is a minor issue for most of us but the trend is there and accelerating.
Second, fraud, while having been reduced in recent years is on the rise again percentage-wise and the risk for the future is increasing with more sophistication in their attacks from fraudsters and organized crime.
Third, the payment ecosystem is in mutation and it runs the risk for established players to be replaced by something new coming from Google, PayPal, Square, Isis, Facebook, diverse eWallets and other Merchant Close-loop cards. Once established, a change in creative business models may render the sacro-saint interchange obsolete. Mandating EMV and secure NFC at POS terminals could be a good way to slow down adoption of too creative competitors.
Fourth, some merchants like Walmart with their international presence are ready in other countries and have been pushing for deploying EMV at the POS to reduce cost of transactions (agreed, the press release dates from before the Durbin amendment).
Fifth, it is clear that while PCI is needed at a minimum to protect data, costs are still climbing and PCI is not really protecting the industry efficiently enough. 
So, in this session, we will discuss what is behind the press releases and what to expect.
For this event, we will have executives from Visa and MasterCard who will be able to explain their plans, how they are different from each other and answer questions from the audience. The event will start with a presentation from Edgar Dunn & Co to provide a better understand overall of the EMV market. 
Bios:
Jane Cloninger, Partner, Edgar Dunn & Co
Jane has over twenty years consulting and industry experience with financial institutions. She has broad experience in project management, new product development,  partner selection, both co-brand and processing, operations improvement and business planning and strategy. Her primary focus is payment systems, particularly credit cards. She has deep experience in card based payments on both the Issuing and Acquiring sides of the business. She has provided expert witness testimony for clients in matters involving credit card portfolio valuation and performance. Her clients include Merchant Acquirers, Issuers, Third Party Processors and credit card industry Associations.  Her expertise includes consumer and business related products.
Hap Huynh, Senior Business Leader, Visa, Inc.
Hap Huynh is a Business Leader in US Data Security for Visa Inc.  He is responsible for the payment application security program at Visa.  Prior to joining Visa, Hap worked for IBM on various data security projects with large governmental agencies and private corporations.
Oliver Manahan, Vice President, MasterCard
Oliver Manahan is the Vice President of Emerging Payments with MasterCard . In his role, Mr. Manahan is responsible for managing all aspects of MasterCard's chip programs within the United States and Canada. Mr. Manahan has been with MasterCard since May 2006 and works closely with customers in defining and executing new payment strategies. Prior to joining MasterCard, Mr. Manahan was with Visa Canada for nearly a decade in the emerging products area. Mr. Manahan started his career in the Information Technology field, with companies such as Mercedes-Benz and Pepsi. Mr. Manahan is MasterCard's Board Member for the Smart Card Alliance andchair of its Payments Council.
George Metropoulos, National Security Director, Discover
This event is sponsored by Exponent and ABNote: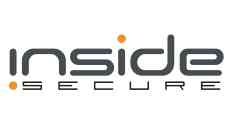 As usual, don't forget your business cards.
Click here to read the original Visa announcement from August 9, 2011.
Click here to read the original MasterCard announcement on its US roadmap for Next Generation of Electronic Payments
Have questions about BayPay Event - April 2, 2012 - EMV in the US - Why now, How and When to Get there? - More details from Visa and MasterCard?
Contact The BayPay Forum
Attendee List
Sort by:

Date

|

First Name

|

Last Name
When & Where

Exponent
149 Commonwealth Drive
Menlo Park, CA 94025


Monday, April 2, 2012 from 6:00 PM to 9:00 PM (PDT)
Add to my calendar
Organizer
The BayPay Forum
About The BayPay Forum: BayPay is an organization focused on Innovation in Payments and Commerce. We organize events on topics we believe represent business opportunities for our 14,000+ entrepreneurs or senior executives at startups and established companies in the Bay Area, around the country and internationally. We have opened several chapters with the support of other passionate executives to bring to people the latest trends and the business opportunities to succeed in a thriving environment. Examples of these topics are mobile and social commerce, wallets, loyalty, authentication, compliance, cybercrime, digital-media, international remittance, future of banking, crypto-currencies, Blockchain, etc.
Attending or watching BayPay events will give you the competitive edge to anticipate disruption and connect with like-minded executives close to where you live, work or travel on a regular basis. We could look like many meetups here and there but our focus on changes in regulation, technology and investments to discover new business opportunites makes us a great tool for executives to boost their strategy, products, career or business and personal network.

BayPay Event - April 2, 2012 - EMV in the US - Why now, How and When to Get there? - More details from Visa and MasterCard