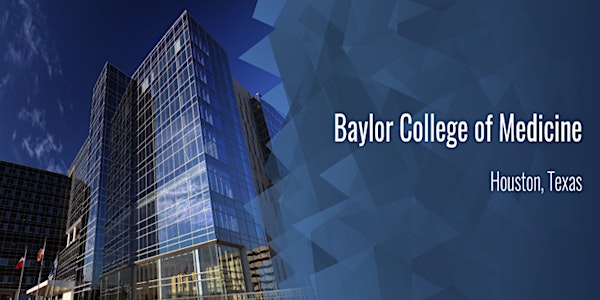 Baylor College of Medicine Administrative Fellowship Webinar
We invite you to learn more about the Administrative Fellowship at Baylor College of Medicine! Please join us on August 19th, 2022 at 2pm.
About this event
The Administrative Fellowship Program at Baylor College of Medicine strives to cultivate new talent in healthcare management through observation, exchange and hands-on experience. The administrative fellow will have the opportunity to observe, interact and work with the College's senior administrative and clinical leadership. The program provides the fellow with practical experience and leadership development through direct exposure and active participation in projects and high-level management activities throughout the organization. Fellows will be encouraged to set goals that will allow them to grow as healthcare professionals. They will work with their preceptor throughout the year to create an experience that will help the fellow translate their learning into skills that can be used throughout their career.
If you have questions regarding the administrative fellowship, please contact adminfellow@bcm.edu. We look forward to seeing you!