Description
Join us for our December SEO meet-up event on the topic of Influencers: Swiss Army Knives of the Internet (and why you should be using them as a SEO) by Joe Sinkwitz!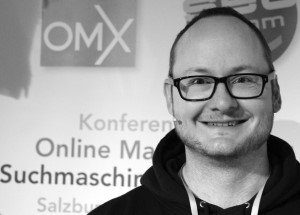 With over 20 years of experience as a blackhat search spammer, Joe went legit by attempting to tame the wily world of influencers, creating the largest warm contact influencer network (Intellifluence) in the process. Hear why he's excited about the worlds of influencers and SEO merging over the next couple years.

As usual, this event is first come first serve up to our host's capacity and includes free food and drinks.

IMPORTANT! Please be note that due to stringent security the following must be adhered to:

You must bring a valid ID that matches the name you signed up with (so spell-check your name!)

You must arrive no later than the hard cut-off of 6:00 PM (plan accordingly)


If you are waitlisted, you will need to wait until the cut-off to head upstairs (if not full)
The event will be held at the San Francisco office of:



Rough schedule:
5:30pm Doors open + networking

6:00pm Hard cut-off / waitlist allowed up (if not full)
6:15pm BayAreaSearch.org intro

6:30pm Presentation by Joe Sinkwitz

9:00pm Event ends
Parking/Transit: If you're driving, there is a parking lot directly across the street from the office that charges $20 for all-day parking, except on Giant's game days. There's also a parking lot adjacent to the building with a $25/day fee too. There are bike racks in the office, so feel free to bring yours in if you ride. If you plan to Uber or Lyft here the easiest drop-off/pick up location is across the street at 600 Harrison Street.