Description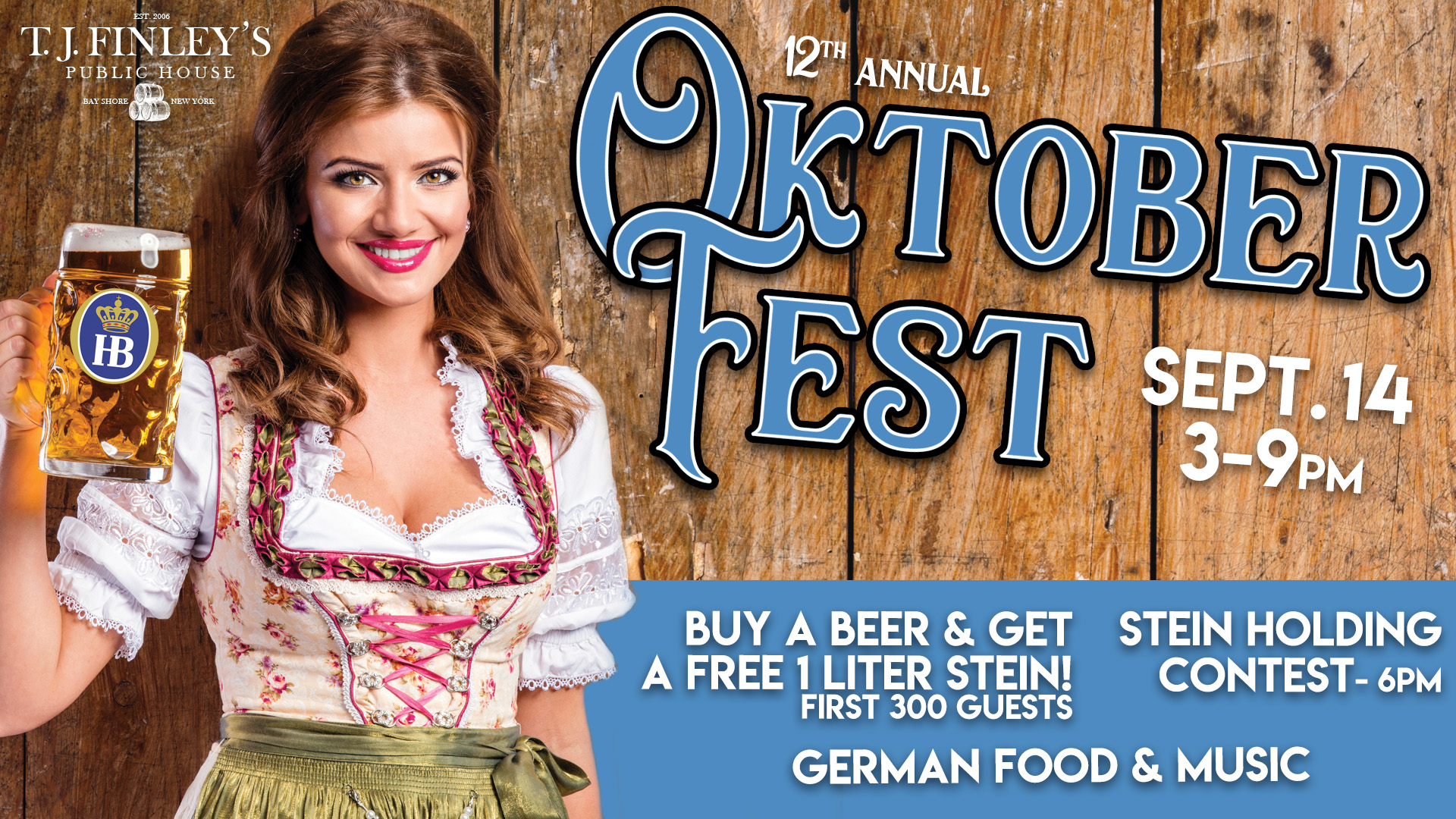 DON'T MISS THIS BEER MUG SPECIAL AT OKTOBERFEST!!!!!!!!
THOUSANDS OF PEOPLE TRAVEL TO BAY SHORE EVERY YEAR TO BE AT THE MOST EXCITING EVENT OF THE YEAR! 12th YEAR IN A ROW!
For A Limited Time Only... Buy a ticket in advance for $10 (Only First 100 Buyers! Then they're $15 to reserve your spot!)
Each Ticket is Valid for:
(21 & OVER)
1 Liter Stein
1st Beer
& a Bavarian Pretzel (You Get To Keep The Stein!)
Limited Supply!
This Year's Event Includes:
Stein Holding Contest, German Food, German Music, and Beers from Blue Point Brewing Co, Spaten, Sam Adams, Hofbrau, Ballast Point, Bitburger, Brooklyn, Krombacher, and more!!!
Come To TJ Finley's and celebrate everything Oktoberfest!!!!