Location
Lake Merced Boat House
1 Harding Rd
San Francisco, CA 94132
Sales Have Ended
Registrations are closed
Online registration has closed. Walk-ins are welcome but only on the first day, October 5 and you must arrive before the session starts at 8:00am. Thank you.
Description
Bilingual (Spanish/English) Bay-Friendly Training & Qualification for Maintaining Landscapes Sustainably - San Francisco 2016

This four-session training program is taught by leading experts in stormwater management, soil health, irrigation, plant selection, and more. The training will be in Spanish primarily; English will be used when necessary.
Classes meet the following dates and times (time subject to change slightly):
Wednesday, October 5, 2016 – 8:00am to 3:00pm

Wednesday, October 12, 2016 – 8:00am to 3:00pm
Wednesday, October 19, 2016 – 8:00am to 3:00pm
Wednesday, October 26, 2016 – 8:00am to 3:00pm
This Maintenance Training program provides landscape maintenance professionals with:
Understanding of Bay-Friendly as an ecologically based, comprehensive approach to the management of public and private landscapes

Knowledge of the effects of landscape maintenance practices on the health of our communities, watershed and the San Francisco Bay

Hands-on experience with practical, effective construction practices, such as using sheet mulching to remove turf or control weeds

Information on Bay-Friendly tools and resources

A competitive advantage in the professional landscape maintenance marketplace

A certificate of qualification with the Bay-Friendly Qualified Professional logo

Free Listing in the Bay Area-wide directory of Bay-Friendly Qualified Professionals

Use of the Bay-Friendly logo to promote your expertise in sustainable landscape maintenance
If you have further questions about the course content, please contact us at info@ReScapeCA.org or visit our website.


California Department of Pesticide Regulation license holders - this training counts for 7.0 hours of continuing education units.
---
PRESENTED BY RESCAPE CALIFORNIA and sponsored by SF Environment with funding from the State of California's Proposition 84–Safe Drinking Water Bond Act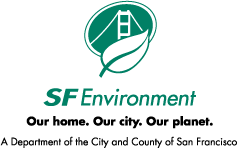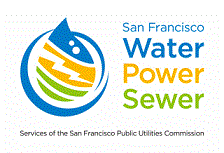 Additional Sponsors: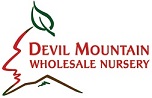 ---
Professional Training Policies and Procedures
ReScape CA staff dedicates a lot of time, energy, attention and personalization in to each training session. Often spaces are limited and fill up quickly. Because of these factors, cancellations, missed sessions, and late arrivals are treated very seriously. The handling of a refund, transfer, substitution, or missed or late session is governed by the following:
REGISTRATION REFUNDS
ReScape CA offers 80% refunds for cancellations of registration more than 4 weeks prior to the start date of the training. No refund will be given for cancellation of registration less than 4 weeks prior to the start date of training. All cancellations must be done by email and received within the timeframe outlined above.
REGISTRATION TRANSFER
To avoid forfeiture of your registration fee, you may transfer your registration to a future training event one time within the same calendar year at no additional cost. You must notify our office of your intent to transfer your registration 1 week prior to the start date of the training.
REGISTRATION SUBSTITUTION
To avoid forfeiture of your registration fee, you may request substitution of a qualified co-worker or colleague to take your place in the training up to 1 week prior to the start date. Substitution made within 1 week of, including on the start date of the training, will incur a $50 processing fee. No substitution will be permitted after the start date of the training.
MISSED SESSION MAKEUP
Graduation for the training as a Bay-Friendly Qualified Professional requires attendance at all sessions as well as successful completion of the homework and practicum. You may request makeup of 1 missed training session by notifying our office and paying a $50 processing fee. Upon payment of the processing fee, our office will instruct you on the next available training for making up the session missed. Upon makeup of the missed session, our office will issue your Bay-Friendly Qualified Professional credential.
Note – Makeup of only 1 session is permitted. Forfeiture of your full registration fee will result if more than 1 session is missed.
LATE ARRIVAL
If you arrive late to a session more than half an hour after the start time, that session is treated as a missed session. You will be required to make-up the session as per the Missed Session Makeup Policy outlined above.
WAIVER OF LIABILITY
By registering for this training, you agree that they will not hold ReScape CA, or its project partners, liable for any injuries they may receive while participating in the training, even if you believe that ReScape CA, or its partners, has been negligent in any manner or has breached any claimed agreement. By registering for this training you acknowledge that you are voluntarily assuming all risks of participation in any project and shall not hold ReScape CA, or its partners, responsible for any consequences of same.
USE OF PHOTOS
Registrants understand that photographs collected during the training may be used by ReScape CA, or its partners, on websites, brochures and other promotional materials.
You can send correspondence about any of these policies to info@ReScapeCA.org.