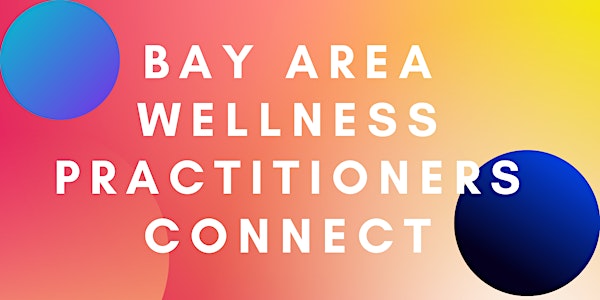 Bay Area Wellness Practitioners Connect
A monthly event for Bay Area Wellness Practitioners to meet and strengthen the web of support for our clients and community.
About this event
As a psychotherapist and yoga therapist in private practice, I love getting to know other wellness practitioners practicing in the area in order to expand my professional network.
As a small business owner, networking is such a resource to feel connected to others who are in the process of trying to serve while also financially supporting themselves in their small businesses.
This event is space for wellness practitioners in the Bay Area to come together to build our professional networks in order to serve our clients better and be able to refer clients to other practitioners who we cannot serve.
All professionals who are working to serve clients and the community are invited-- psychotherapists, psychiatrists, psychiatric nurse practitioners, acupuncturists, Ayurvedic practitioners, yoga therapists/teachers, chiropractors, reiki practitioners, spiritual healers, herbalists, Chinese medicine practitioners, doctors, and anyone else who is working towards individual and collective wellness.
We will serve the community and society better when we have a strong professional network. We will be able to refer clients to practitioners who would be a good fit for their needs while simultaneously supporting all the amazing work that practitioners are doing in the community through providing referrals who are a great fit for their practices.
This virtual event will include breakout sessions to get to know other professionals, kind of like speed dating for building professional connections.