Description
The inagural Bay Area Sport Performance Symposium will take place on April 28th, 2018 at Golden 1 Center, the beautiful home of the Sacramento Kings. Hosted by Ramsey Nijem, Head Performance and Strength Coach for the Sacramento Kings, the Bay Area native is excited to bring together speakers from throughout the Bay Area and beyond to talk shop in a formal setting with passionate sport performance professionals.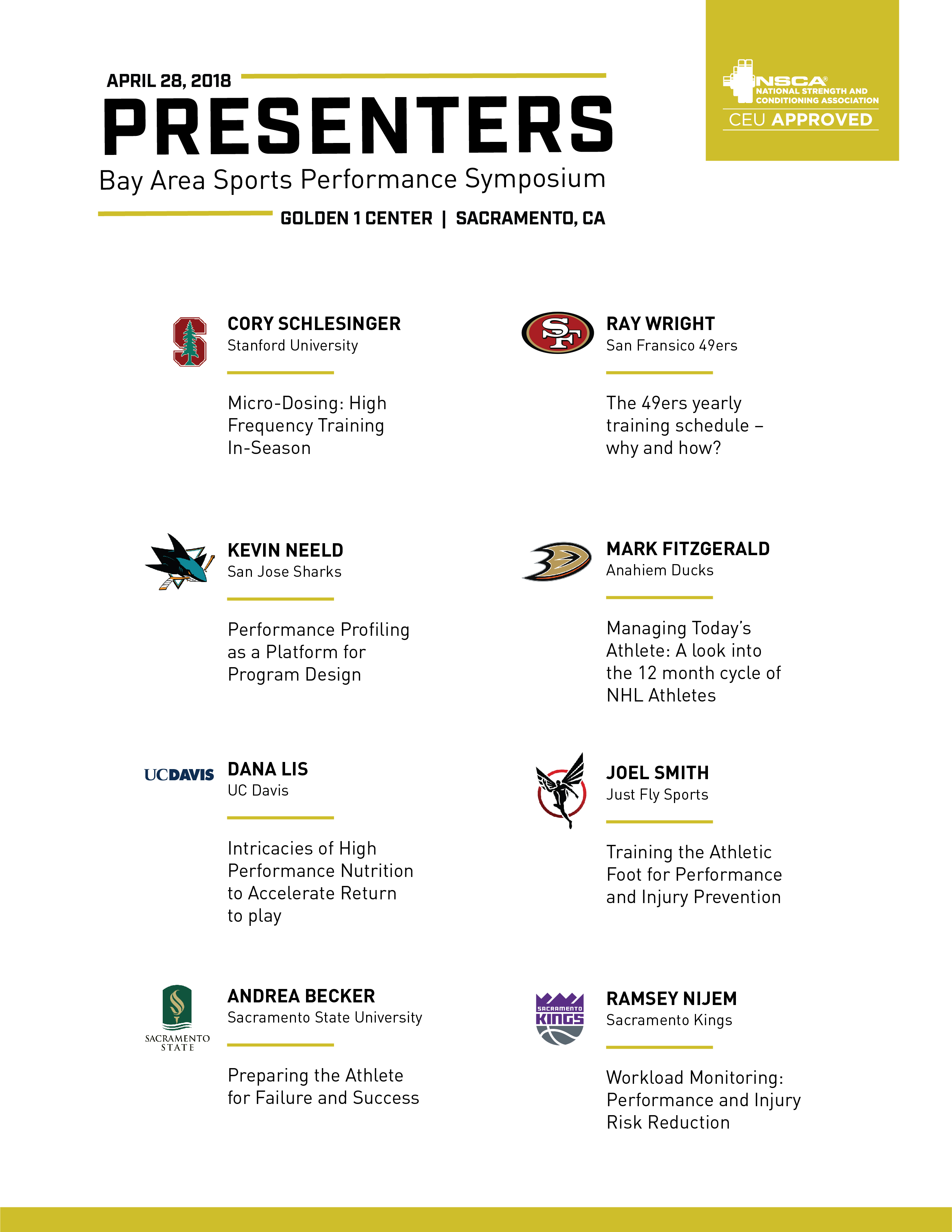 The closest hotel to the Golden 1 Center is the Kimpton which is located directly across the plaza from the location of the symposium. Rooms are reasonable for the area and the hotel is brand new with a nice pool deck and bar overlooking the arena
Reserve your room here: https://www.ihg.com/kimptonhotels/hotels/us/en/reservation
With 2 bed options available, if youd like to be partned with a roommate, email me at sportperformancesymposium@gmail.com with your first and last name, phone number, and affiliation.
Any questions please email sportperformancesymposium@gmail.com.