Location
Coupa Cafe - Stanford Golf Course
198 Junipero Serra Boulevard
Stanford, CA 94305
BASID presents "The Future is Now" at the 2022 Annual Dinner sponsored by Silvaco & Applied Materials
About this event

The Bay Area Chapter of SID invites you and your guest to the BASID 2022 Annual Dinner!
Join your local display industry colleagues for a summer evening full of delicious food, great company, a beautiful outdoor location, and a moving keynote address!
Our Keynote Speaker is Dr. Allan & Mrs. Sun Lundell who will share their popular radio program, "The Dr. & Mrs. Future Show."
For this year's presentation, our keynote speakers, Allan & Sun Lundell, will conduct a live audience version of their popular radio program, "The Dr. & Mrs. Future Show." Broadcasting on talk radio station KSCO every Tuesday afternoon prime time for the last 12 years, Allan & Sun, as Dr.Mrs. Future, discuss all things future to their Monterey Bay/San Jose audience, on AM/FM and streaming on the web. The future includes science, technology, the internet and consciousness research. They hold that we are entering a true renaissance that will make the one that occurred during the Middle Ages seem like child's play, and that our future is bright. The big issues of today, such as a politically fractured culture and catastrophic climate change, will be resolved as we embrace our larger identities as global humans and take action. As a tech and culture journalist for years in the Bay Area (Byte, Infoworld, DV, Mondo 2K, Wired) Allan Lundell has kept his finger on the pulse of change and is optimistic about what we can achieve next. And as a pioneer of the desktop publishing revolution and veteran of the analog to digital transition of media, Sun, as Mrs Future, is very articulate in helping us more fully grasp the big changes looming on the horizon. The specific topics discussed will be based on what is most in the news at the time of their presentation, for... "The Future is Now."
Websites:
http://ksco.com/shows/39594-the-doctor-future-show
Location: 
The 2022 Bay Area SID Annual Dinner will be held at the Stanford Golf Course outdoor patio at the Coupa Cafe restaurant.
Address: Coupa Cafe at Stanford Golf Course, 198 Junipero Serra Blvd, Stanford, CA 94305
Timeline:
6:00pm: Cocktail reception with hors d'oeuvres. Wine and bottled beer (served all evening).
7:00pm: Buffet dinner served
8:00pm: Keynote address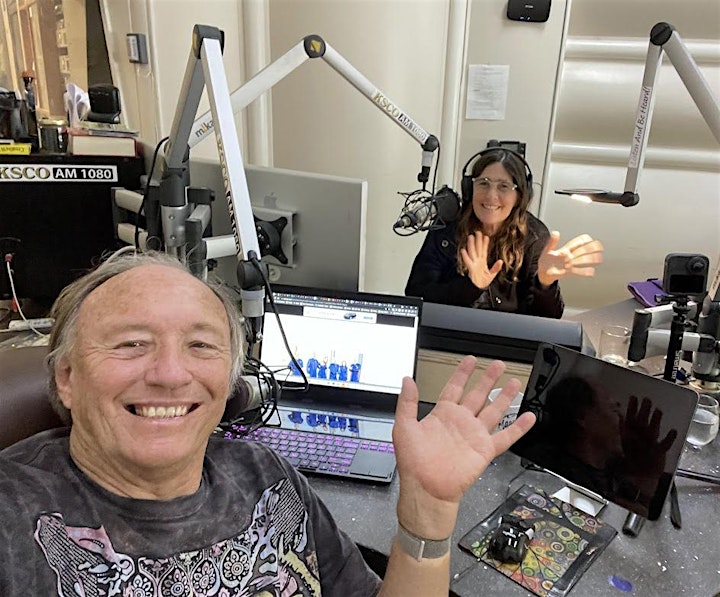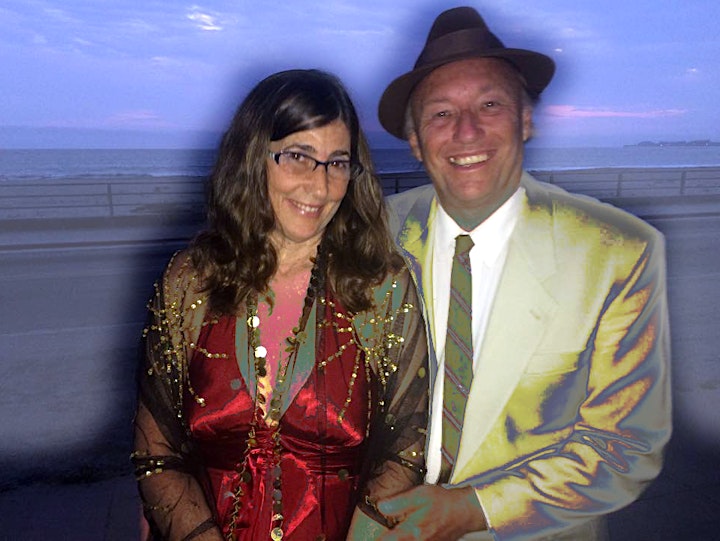 Pricing:
This year's event will be open only to SID members and their guests. 70% of actual costs will be subsidized by the Bay Area SID.
SID Members With Current Membership (Not expired): $50
Guest of SID Members: $50
SID Membership Renewal or First Time Membership + Event ticket: $150
Student with Current SID Membership (Not expired): $20
Student + SID Membership Purchase: $25
Please purchase your ticket as early as possible from the purchase tickets button on this page to secure your seats!
Sponsors:
We'd also like to recognize and thank our generous sponsors, Silvaco & Applied Materials. Their generosity helped us put on this wonderful event for our community and guests.
About Silvaco, Inc.
Silvaco, Inc. is a leading EDA provider of software tools used for process and device development and for analog/mixed-signal, power IC and memory design. Silvaco delivers a full TCAD-to- sign-off flow for vertical markets including: displays, power electronics, optical devices, radiation and soft error reliability and advanced CMOS process and IP development. For over 30 years, Silvaco has enabled its customers to bring superior products to market with reduced cost and in the shortest time. The company is headquartered in Santa Clara, California and has a global presence with offices located in North America, Europe, Japan and Asia.

About Applied Materials
Our mission is to help customers turn next-generation technologies into profitable new industries. We engineer highly sophisticated manufacturing equipment and processes that are used to build complex devices at extremely high-volumes. In personal electronics, volume production of low power, high performance computer chips and touch panels has made innovations such as the tablet PC not only possible, but also affordable for millions of people around the world.