Description
The Bay Area Chapter of SID invites you and your guest to the BA-SID Annual Dinner! Join your local display industry colleagues for a summer evening full of delicious food, great company, a beautiful location, and a moving keynote address!
Our keynote speaker is Heidi Dohse, Senior Program Manager at Google. Her story is inspiring and motivating...

From Heidi: "As a lifelong heart patient, I did not want to become a victim of heart disease. Instead, I wanted to pursue my desire to become an athlete and competitive cyclist. After having open heart surgery in 2010, doing any kind of physical activity was a frightening idea. However, with the help of wearable devices and technologies, I had the information I needed to go from the hospital bed to back on the bike and across the finish line of my first bike race..."
Come hear more about her journey as a cardiac surgery patient to wearable tech pioneer.
Speaker Bio: Heidi is a Senior Program Manager at Google, working on the Google Cloud Platform. Her expertise in wearable devices and applications is part of a personal, lifelong quest as heart patient to overcome heart disease. She has served as a product developer, technologist and consultant for leading medical device companies and has helped develop emergency services applications and software. Heidi holds an Executive Degree from Harvard Medical School, as well as a Bachelor of Arts degree in art. She is also the founder of Tour de Heart, a virtual charity ride that provides hope and inspiration to heart patients and caregivers. Heidi is a Founding Steering Committee Member of the Healthy Heart Study and the Patient P.I. for the Healthy Hearts / Healthy Minds program with MGH which aims to study how physical activity affects mood, and overall cardiac health through the use of wearable sensors.
Talk Abstract: The internet of things (IoT), wearable devices, sensors and healthcare will be inextricably linked as innovations in all of these fields come to light. As the future arrives, improved sensors and wearables will make collecting personal health data more convenient and accurate, while IoT connectivity will make communication with healthcare providers quick and automated. Information security and regulatory compliance is paramount, so devices and communication channels will need to be improved and tested as new products are brought to the market. Heidi will share her personal story of how she is helping drive innovation in these spaces through sharing her own personal data every day.
Timeline:
6:30pm: Cocktail reception with hors d'oeuvres
7:30pm: Dinner served
8:30pm: Keynote address
---
Location Details:
The 2017 Bay Area SID Annual Dinner will be held at the Stanford Golf Course at the Coupa Cafe restaurant. We will have the event on the patio overlooking the 18th hole green, providing a beautiful view of lush greenery from an open and airy setting. The patio holds ~80 people comfortably, so purchase your ticket for you and your guest before we reach capacity! There is plenty of parking at the Coupa Cafe parking lot on site.
Dress is business casual/conference attire. As this event will be in late September, we will have space heaters in use on the patio after sunset (6:54pm on September 29) to accomodate for possible chilly weather. However, we still recommend bringing a sweater or sport coat to be comfortable for September evening weather.
Address: Coupa Cafe at Stanford Golf Course, 198 Junipero Serra Blvd, Stanford, CA 94305
---
Menu:
Cocktail Hour (6:30-7:30pm): Bruschetta (vegetarian option), Beef empanaditas (gluten free, but prepared in a gluten-containing kitchen), Mushroom crostini. Beverages: White and red wine, bottled beer (served all evening)
Entrees (7:30pm): Tri-tip steak with marsala glaze, Grilled salmon with lemon butter cream sauce, Eggplant parmesan (vegetarian option)
Sides: Roasted Potatoes, Grilled Vegetables, Palo Alto Chopped Salad (mixed greens, carrots, avocados, quinoa, cucumbers, garbanzo beans, feta cheese, lemon vinaigrette dressing)
Dessert: Fresh fruit, Mini tres leches, Mini chocolate mousse

Dinner will be served buffet style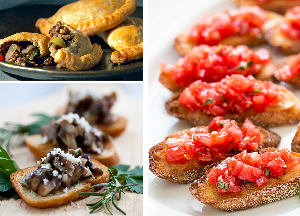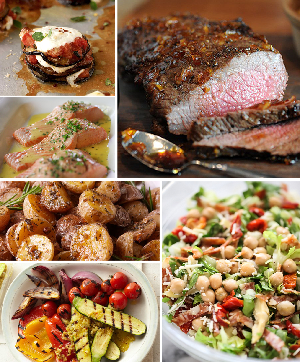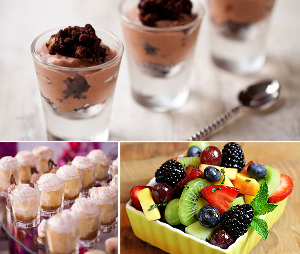 ---
Pricing:
This year's event will be open to SID members and their guest. 70% of actual costs will be subsidized by the Bay Area SID. SID Members can bring one guest with the purchase of a guest ticket.
SID Members With Current Membership (Not expired): $40

Guest of SID Members: $40

SID Membership Renewal or First Time Membership + Event ticket: $140

Student with Current SID Membership (Not expired): $20

Student + SID Membership Purchase: $25
Please purchase your ticket as early as possible from the purchase tickets button on this page to secure your seats!
We'd also like to recognize and thank our generous sponsor, Silvaco. Their generosity helped us put on this wonderful event for our community and guests.
About
Silvaco

, Inc.
Silvaco

, Inc. is a leading EDA provider of software tools used for process and device development and for analog/mixed-signal, power IC and memory design.

Silvaco

delivers a full TCAD-to- sign-off flow for vertical markets including: displays, power electronics, optical devices, radiation and soft error reliability and advanced CMOS process and IP development. For over 30 years,

Silvaco

has enabled its customers to bring superior products to market with reduced cost and in the shortest time. The company is headquartered in Santa Clara, California and has a global presence with offices located in North America, Europe, Japan and Asia.