Bay-Area SID Annual Dinner 2012 at Maggiano's Little Italy

Friday, August 24, 2012 at 6:30 PM (PDT)
Event Details
Bay-Area SID Annual Dinner

Friday, August 24, 2012
Maggiano's Little Italy

Santana Row, San Jose, CA
If you're a paid-up SID member, you and your guest are invited to the BA-SID Annual Dinner.  Join your local display-industry peers for a summer evening of good food, good company, and fascinating information.  The speaker at this event is someone you won't want to miss -- Alvy Ray Smith, one of the founders of the group now known as Pixar!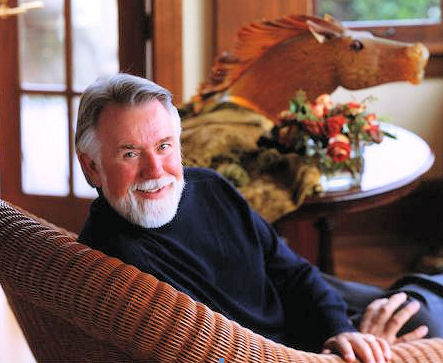 The Group Now Known as Pixar
Alvy Ray Smith will present a history - often personal and anecdotal - of the group now known as Pixar, from its earliest beginnings at Xerox PARC and the University of Utah, through New York Institute of Technology, Lucasfilm, and finally Pixar, the idea being that this history traces that of computer graphics in general. We'll ride Moore's Law together through the past, up through the Great Digital Convergence, and then attempt a glimpse at the future along that same curve. The talk will feature lots of pictures, including some of the firsts - such as the first digital picture ever, the first 8-bit color picture, and the first 24-bit color picture - and Alvy will discuss the nature of the pixel.
Speaker Biography:
Dr. Alvy Ray Smith co-founded two successful startups: Pixar (see the Pixar Founding Documents
) and Altamira, which was sold to Microsoft. Alvy was present at the very beginning of computer graphics at Lucasfilm and the New York Institute of Technology, and he was the first Graphics Fellow at Microsoft. He received two technical Academy Awards for the alpha-channel concept and for digital paint systems. Alvy invented, directed, originated, or was otherwise instrumental in the following developments: the first full-color paint program, the HSV (aka HSB) color model, alpha channel and image sprites, the Genesis Demo in
Star Trek II: The Wrath of Khan, the first Academy-Award winning computer-generated short Tin Toy, the first computer-generated film Toy Story, the Academy-Award winning Disney animation-production system CAPS, and the Visible Human Project of the National Library of Medicine. Alvy was also a star witness in a trial that successfully invalidated five patents that threatened Adobe Photoshop.
Dr. Smith has a Ph.D. from Stanford University and an honorary doctorate from New Mexico State University, is a member of the National Academy of Engineering, has published widely in theoretical computer science and computer graphics, and holds four patents. Alvy retired in 2000 to devote time to the emerging art form of digital photography and to scholarly genealogy, to which he has contributed two award-winning books and a half-dozen journal papers. He is Trustee Emeritus of the New England Historic Genealogical Society in Boston, and a Fellow of the American Society of Genealogists. He is now compiling his many technical memos on image computing into a book of theory, called the sprite theory. For more see Alvy's website.
  Date:          Friday, August 24, 2012
  Time:         Reception: 6:30 PM with Appetizers

                    Dinner: 7:30 PM
                    Keynote Talk: 8:30PM
  Location:   Maggiano's Little Italy
                     3055 Olin Avenue #1000, San Jose,CA
                     www.maggianos.com   408-423-8973
Cost:          $30 per person (70% of actual cost subsidized by the Bay-Area SID)
                   $40 per person after August 17

Menu:   
Served with freshly baked Bread, brewed regular and decaffeinated Coffee, Hot Tea, Iced Tea and Sodas.
Everything served family style on platters. Four-hour beer and wine package included.
Appetizers - 
Tomato Caprese and Calamari Fritté Served Buffet style
Salads –
Caesar (A traditional Caesar salad of romaine lettuce, croutons and grated parmesan tossed in Caesar dressing)
Chopped Apple & Walnut (Iceberg lettuce, arugula, grapes, celery, chives, spiced walnuts with a blue cheese vinaigrette)
Entrées -
Six-Cheese Cannelloni, Roasted Tomato Sauce (Six Italian cheeses rolled in a crepe shell and baked with a roasted tomato sauce and seasoned breadcrumbs)
Balsamic-Glazed Salmon (Cedar-baked salmon topped with a balsamic glaze and olive tapenade)
Chicken Piccata (Chicken breasts sautéed with capers and lemon butter and served on a bed of sautéed spinach)
Baked Rigatoni & Meatballs with Smoked Italian Cheese (Rigatoni and miniature meatballs in a slightly spicy tomato sauce with fresh spinach and smoked Italian cheeses)
Side dish - Broccolini with Lemon & Garlic
Desserts –
Profiteroles (Pastry shells filled with vanilla bean ice cream and topped with hot fudge and fresh whipped cream)
Tiramisu (Ladyfinger cookies soaked in espresso and coffee liqueur, layered with mascarpone, dusted with cocoa powder and served with chocolate shavings)
Reservations -
Visit http://basid2012dinner.eventbrite.com/ to make reservations for you and your guest.  
  - Payment is accepted at the time of reservation with a credit card (only).
  - Reservations can be made at $30/person up until one week before the event. 
  - Reservations made after 8/17 will be at $40/person.
Miscellaneous Notes:
     1.  Only SID members can make reservations; members can bring anyone as a guest.
     2.  Dress is business-casual
     3.  The event includes wine, beer & soft drinks; other alcoholic beverages are no-host.
     4.  Unfortunately there can be no refunds.
Parking Information:
See parking information on Santana Row's website here.
Questions? Contact Geoff Walker

Attendee List
Sort by:

Date

|

First Name

|

Last Name
When & Where
3055 Olin Avenue #1000
San Jose, 95128


Friday, August 24, 2012 at 6:30 PM (PDT)
Add to my calendar