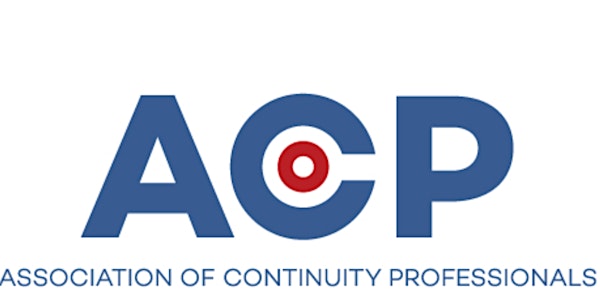 Bay Area Resiliency: A Cross-Sector Forum Fostering Collaboration & Action...
Location
Association of Bay Area Governments (ABAG), Bay Area Metro Center
375 Beale Street
Main Floor, Yerba Buena Conference Room
San Francisco, CA 94105
Description
Bay Area Resiliency: A Cross-Sector Forum Fostering Collaboration & Action
Bay Area Resiliency brings together the private and public sectors in a forum focused on building, fortifying and expanding the response and resiliency of the entire Bay Area. With by leading experts and decision-makers on the panels, this Bay Area resiliency event focuses on infrastructure, business, transportation and public services.

What is your resiliency footprint? Do you have key relationships, agreements and considerations incorporated in your resiliency programs? A whole Bay Area will need to not only be Resilient but prepare and plan in a Resilient manner.
Pre-registration is required and includes lunch. Registration deadline extended to 7pm (PT) Tuesday, August 8th!
Who Should Attend: Bay Area public and private sector resiliency professionals in emergency management, business continuity, crisis management and disaster recovery
When: Wednesday, August 9, 2017 from 10am-4pm (Check-in begins at 9am)
Where: Bay Area Metro Center at 375 Beale Street, San Francisco, CA 94105 (Just steps from the Transbay Bus Terminal and BART)
AGENDA
9 - 10AM Check-in
10AM WELCOME TO THE BAY AREA METRO CENTER
10:15 Panel I - Infrastructure & Transportation
11:15 Panel II - Business
12:15 Lunch & Networking
2:00 Panel III - Healthcare
3:00 Panel IV - Resiliency Alliances
4:00 Close
Admission fees include beverages throughout the day and lunch:
$10 ACP SF Bay Area Chapter Members
$25 General Admission
Who are our panelists?
City of San Francisco, FEMA Region IX, National Weather Service, San Francisco MTA, SF CARD, Silicon Valley Disaster Resilience Alliance, UC San Francisco Police Department, AC Transit, BART, Bay Area Center for Regional Disaster Resilience, SF BOMA, California Hospital Association, California Resiliency Alliance, CalOES, Capital Corridor Joint Powers Authority, and Chevron.
***Should you need to modify your registration, please do so prior to 12pm on August 8th to allow for catering adjustments. Refunds will not be allowed after that time.
Travel Suggestions:
by BUS - Transbay bus terminal is 1 block away
by BART - Embarcadero Station is 3 blocks away
by CAR - parking garages are in the vicinity however carpooling or public transportation is highly recommended.
For additional directions, visit the Bay Area Metro Center website at http://mtc.ca.gov/about-mtc/contact-us/directions
Presented by the San Francisco Bay Area Association of Continuity Professionals (ACP). For other events and news, visit us at sfba-acpinternational.com

SF Bay Area Chapter of ACP is sponsored by: Everbridge