Bay Area Real Estate Investor Expo & Toys for Tots Fundraiser hosted by Realty411

Saturday, December 6, 2014 at 9:00 AM

-

Sunday, December 7, 2014 at 5:00 PM (PST)
Event Details

Join Investors from the Bay Area as well As

from Around the Country as We Host Realty411's
Our Special BAY AREA
 REAL ESTATE INVESTORS
EXPO Celebrates Our
Brand NEW Issues
Bay Area Real Estate Expo and
Networking Toy Fundraiser to Benefit
All Toys will Be Distributed directly to the
Toys for Tots Foundation in the Bay Area
by Christy-Ann Olivares, founder of:
Our Expo & Networking
Conference Celebrates
Our Brand NEW Issues
---
Bay Area Real Estate Expo
 9 am - Welcome Message by
Hosts Linda Pliagas & Christy-Ann Olivares Tu

9:30 am to 10:15 am – Daniel Nase & Tyrone Alford
Bakersfield Investment Club

Learn to Earn 15% Annual Returns - Joining Us from Kern County!

10:15 am to 11:00 am – Jason Schubert, Rich in Five

Learn About Today's Best Kept Secret in Commercial Real Estate

Ask Questions | Network | Mingle with Vendors

11:15 am to Noon – Kathy Fettke, Real Wealth Network

Booming U.S. markets and where to find the best deals

Noon – 12:45 pm – Merrill Chandler, CreditSense

How to Have a Top-Tier Credit Score & Leverage Your Deals

Ask Questions | Lunch Break | Mingle with Vendor

1:15 pm – 2:00 pm – Chuck Tralka, GCA Equity Group

End the Hassles of Owning Your Investments -- Become the Bank!

2:00 pm – 2:45 pm – Missy McCall-Hammonds, Retire with Real Estate

Meet Realty411's Cover Feature! Missy owns over 200 Houses!

Ask Questions | Network | Mingle with Vendors

3:00 pm – 3:45 pm – Kenny Dewan - MondayOne

Discover Multifamily Developments in North Dakota's Oil Boom Areas

3:45 pm – Toy Round Up, Raffles and Thanks!


Thank You to Our Sponsors

Co-hosted by SFBA REIA

Bakersfield Investment Club
Capital Cove Asset Management

CreditSense

Diversified Investment Clubs

FJM Private Mortgage Fund
The Funding Warehouse
GCA Equity Partners

JC Bayview Investments
MondayOne

Real Wealth Network

REI Wealth Monthly

Retire with Real Estate

Rich In Five

San Francisco Bay Area REIA
Social Zing / SB REIA
Summit Assets Group
uDirect IRA Services


Expo Totes Courtesy of:

REALTY MOGUL
---
We are requesting toy donations to be distributed to needy families
in the Bay Area - Join us for a great day of learning, networking & toys!
Thank you in advance for your assistance & generosity.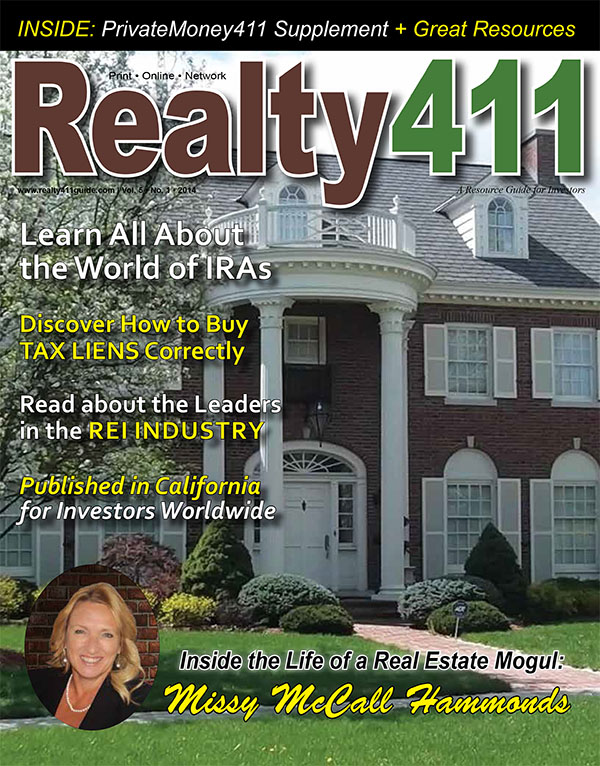 Join Us at the Hilton Garden Inn
San Francisco/Oakland Bay Bridge

 Saturday, Dec. 6th - 9 am to 5 pm
1800 Powell St., Emeryville, CA 94608

 Receive Our NEW Publications
Meet Local Leaders + National Educators
Mingle & Connect with Vendors, Speakers & Other Investors!
Both Local and Out of State Professionals in Attendance.

Inside this FREE EXPO the BIGGEST NAMES in our Industry will share secrets to help YOU take your business (and life) to a Whole NEW Level.
  * Mingle With Vendors, Learn from Master RE Investors,
 Meet Like-Minded Successful People & Leaders in the Industry *
 Find your next business partner here - Just as so many have before.
Realty411 events Connect Leaders in the Industry for Opportunities.
SPONSORS INCLUDE:

Credit Sense, Ridge Lending, Real Wealth Network
Missy McCall-Hammonds, MondayOne, GCA Equity,
Summit Assets Group, RealtyMogul, Capital Cove
Local Clubs, Local TOP Producers,
and & MANY MORE, including:



The Biggest Names are Joining Us!
Come Learn from Charles Tralka
Vice President, Investor Relations for
GCA Equity Partners, LLC

Mr. Tralka is a former high-technology executive, having served in a variety of engineering and marketing management roles during his 23-year career in that industry. While working in high-tech, he began investing in various real estate projects and over the last nineteen years has bought, held and sold multiple investment properties.
During the last few years he began investigating and investing heavily in real estate investment funds focused on the financial aspects of the business in order to continue to grow his own retirement portfolio. He has a passion for helping investors achieve their financial goals through careful selection of the right investments and in particular for helping people optimize returns for their own retirement accounts.
Mr. Tralka is a graduate of the University of California, Davis and holds a degree in electrical engineering from that institution. During his high-tech career he served in various roles at Altera Corporation, Aptix, Inc., QuickLogic Corporation and Xilinx, Inc.
---
Also Joining Us...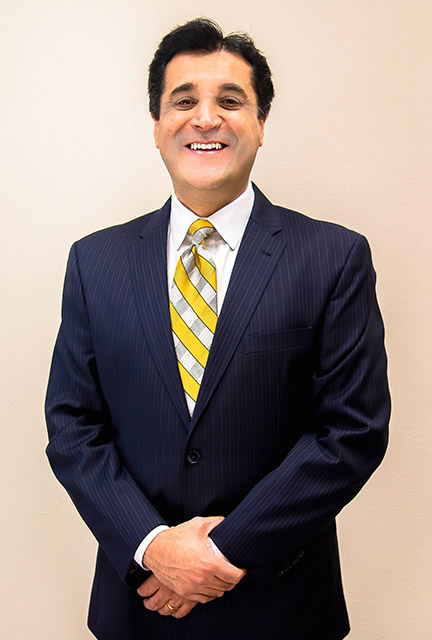 Kenny Dewan
Founder & CEO, MONDAYONE
Kenny Dewan, the founder and CEO of MondayOne, is an accomplished business entrepreneur with over twenty-four years of experience. In the past fourteen years, he has acquired, planned, and developed a variety of property types, including multi-tenant, hospitality, and retail projects. Along the way, Kenny has developed a reputation as a man with strong integrity and a drive for bringing innovation to his community. His passion for success continues to drive him to make a positive difference both in his personal and professional lives. At MondayOne, Kenny has used his business development skills and extensive experience in management to assemble a "winning team" with boundless potential.

    Kenny earned a double MBA in Marketing and International Business from WCU, as well as a Bachelor's degree in Business Administration from MUM in Iowa. Education has been, and always will be, and important part of Kenny's life. In his free time, he teaches MBA classes at WCU, where he lectures graduate students on topics including international marketing and strategic management.

    Kenny's wide-ranging business experience allows him to stand out from the competition. Past business ventures include founder and president of American Standard Manufacturing, a speaker manufacturing company in Northridge; co-founder and executive vice president of Dewan Aura Sound Pvt. Ltd., an electronic manufacturing company; and president of Monday Group Corp.

MondayOne Profile :

 MondayOne is a commercial real estate developer, with a solid reputation for integrity, innovation, and community involvement. MondayOne has acquired, planned, and developed properties for Retail, Hospitality, and Multi-family. MondayOne offers a full range of commercial development solutions.

    We partner with investors and other agencies to offer our extensive development expertise to an array of diverse situations. Our partners have over 70 years combined experience in commercial real estate development.

    We Invest large amounts of resources, time and capital toward the construction of our new projects. We then provide competent management that is experienced in new community development. Our team members are dedicated to providing the very highest standards for Property Management.

    The success we continue to experience is a direct result of our strict criteria for developments as well as our high ethical standards. In today's real estate development we recognize changing market conditions and have taken action by adjusting our strategies. We operate with the intention that everyone we work with will become an enduring business relationship. With this in mind, we focus on following through until completion and remaining true to each promise. Overall, this guiding attitude is what enables us to provide the ultimate combination of speed, quality and delivery. Our experienced team guides each project to the needs of our partners and the communities.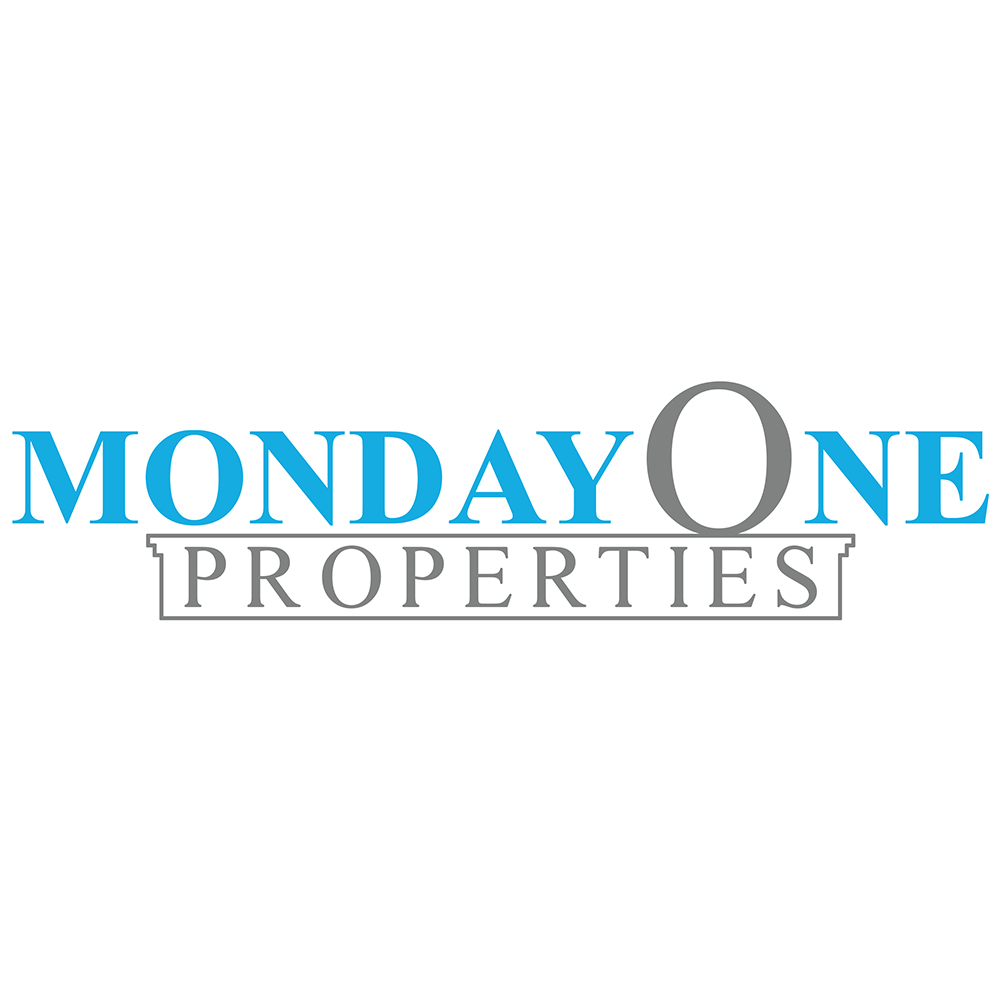 ---
Learn From Real Estate
Leaders Around the Nation!
Learn From Missy McCall Hammonds
the Cover Feature of Realty411
(Missy owns 250 houses in Ohio!)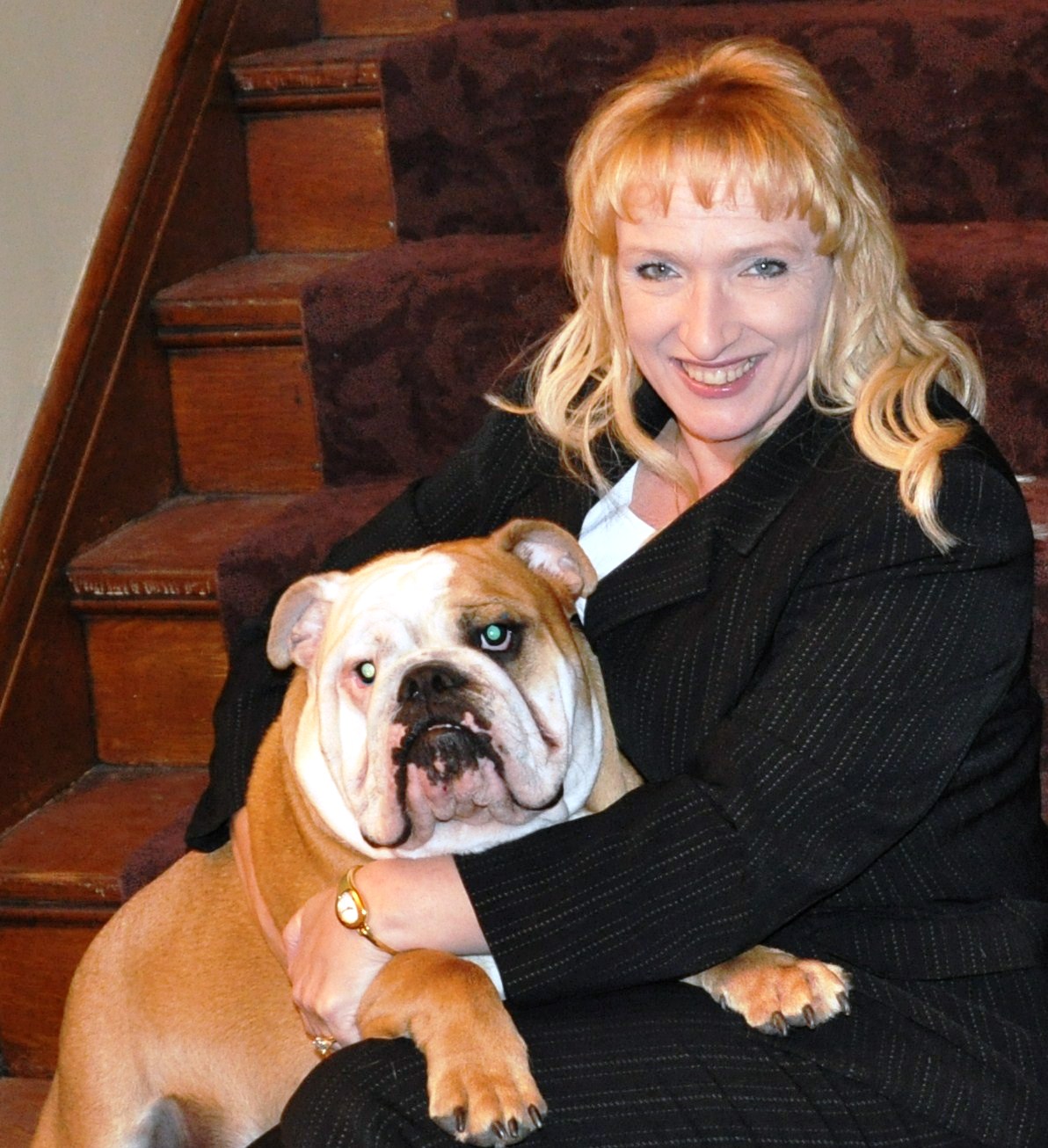 Missy McCall-Hammonds left her corporate job fourteen years ago to start a career in real estate. Since then, she has bought and sold more than 800 properties, and currently owns and manages over 350 rental units. Her company also specializes in rehabbing, retailing, and lease options.
Missy has made a science of landlording and understands exactly how to aquire, finance, and manage rental properties for maximum return. Now investors across the county are using her innovative "Share the Wealth" program to build their own real estate fortunes.
Her highly acclaimed home study courses include "Landlording Without Losing Your Mind" and "The Ultimate Business Guide for Real Estate Entrepreneurs" co-authored by Vena Jones-Cox.
Missy and her husband, Bob, reside in Butler County, Ohio, where she was president of the Property Owners Association.
---
LEARN THE SECRETS TO HOTEL INVESTING
with Jason Schubert with RICH in Five!!
 Our special guest is joining us from Texas.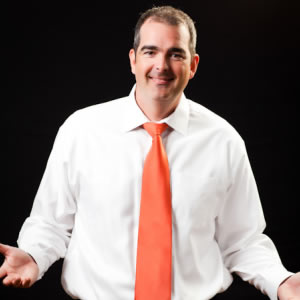 Come hear Jason Schubert, National Speaker and President of RICH in Five, speak about "The Best Kept Secret in Commercial Real Estate"
  It's time to play Monopoly, RICH in Five Style!
Here are the HOW TO'S you don't want to miss:
How to purchase your first hotel using the same strategies you are already using for houses.

Learn how to go through the whole deal process from finding the property to funding the deal.

How to find the best hotel deals that generate not hundreds but thousands of dollars in positive cash flow, month after month, year after year.

How to evaluate your hotel and make sure you have not just a good deal, but a great deal!

How to increase the value and cash flow of your potential cash cow.

How to buy hotels with none of your own money! Yes, it can be done. I do it every day and so will you!!

Exit strategies, management, and retirement planning for long term financial security.
Jason Schubert in a few short years has accomplished what many perceived to be unrealistic. In 2004, Jason was sitting in a cube working 50 hours a week for the computer giant Dell Inc. until one day he got a call that changed his mindset forever. Since then, Jason has taken creative financing and marketing to another level. In his first year while still working a full time job, Jason purchased 18 houses with none of his own money using creative strategies such as subject to's, lease options, and owner financing.
Shortly after, Jason left Dell and became a full time real estate investor. He quickly created purchasing and selling systems that have created large amounts of cash flow for both he and his students. In a few short years the results have been astounding! Jason has done it all from purchasing multiple houses a year using subject to's and lease options, to rehabbing 2-4 houses a month. He is a builder, a national real estate speaker, an entrepreneur, a commercial real estate mentor and coach, hotelier, and a master of buying properties with none of your own money and deal structuring.
Jason is self-made! He created RICH in Five, a real estate education company focusing on coaching and mentoring students all over the country with an emphasis on acquisition and management of hotels and motels. The RICH in Five coaching program has helped countless students across the country achieve and exceed their financial goals. In the last couple of years, Jason has been dedicating himself to mentoring students from coast to coast with his creative and proven systems. With all of this, Jason still makes it a priority to spend time and enjoy life with his wife of 13 years and their three beautiful children in Austin, Texas.
---
PLUS, FIRST TIME IN THE BAY AREA...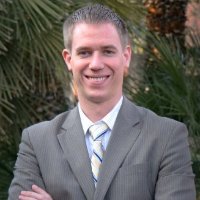 Daniel Nase, Fund Manager / CEO

At age 36 and already financially retired, Daniel has an MBA in HR and Finance,
16+ years of experience investing, plus 70 rental properties, and over 1800 notes
He is a Real Estate Appraiser.
He is teaching us how to make 15% Minimum Annual Returns
with No Minimum Investment

 
Company profile:
Bakersfield Investment Club is one of many fundraising arms of BIC Real Estate Development Corporation created in December 2012. Currently, we have 400+ members in 20 separately owned clubs. Right now we're buying 2-10 houses per week, thousands of notes, and are in the process of creating a bank, an oil company, and a solar power company to boost returns in the next recession. We value great customer service, excellent quality and productivity, creativity, and a fun working environment. Pretty soon we will be in every major city in the United States.
---
Mingle & Connect with Vendors, Speakers & Other Investors!
Both Local and Out of State Professionals in Attendance.
Special Thanks to Our Sponsors:
Credit Sense, Real Wealth Network,
Missy McCall-Hammonds, MondayOne,
Realty Mogul & MORE!
Are You Interested in Being an Exhibitor?
Please call our office @ 805.693.1497
---
Don't Miss Our SPECIAL
Financial Supplement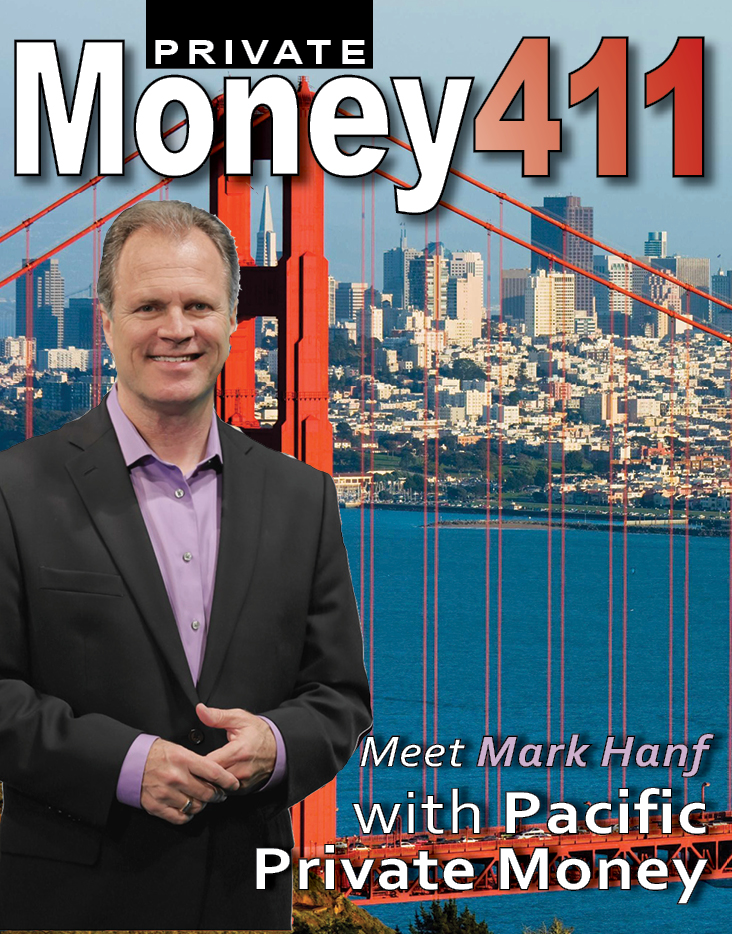 Fantastic Information from Financial
Leaders in Our Industry!!
---
Plus Joining Us from Walnut Creek:
KATHY FETTKE
CEO of Real Wealth Network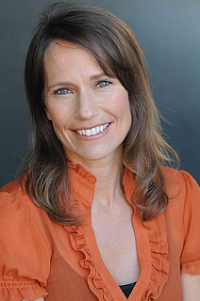 Kathy is an active real estate investor, licensed Realtor, certified coach, and former mortgage broker. She specializes in helping people build multi-million dollar real estate portfolios through creative finance and planning. With a passion for researching and sharing the most important facts on real estate and economics, Kathy is a frequent guest expert on such media as CNN, CNBC, Fox News, NPR, CBS MarketWatch and the Wall Street Journal.
She also hosts The Real Wealth Show which is a featured podcast on iTunes with listeners in 27 different countries.
Kathy received her BA in Broadcast Communications from San Francisco State University and worked in the newsrooms of CNN, FOX, CTV and ABC-7. She's past-president of American Women in Radio & Television.
Kathy became a certified personal coach through the Coaches Training Institute in San Rafael, California. In 2001, she took the coaching process to television and produced a cable show called "DREAM" which followed the process of 6 people going after their dreams over 90 days.
Kathy noticed a theme on her Dream coaching show: most people didn't have time for their dreams when they are spending all their time at work to make money to pay the bills. Her show sponsor was a real estate expert and the segments they produced changed her life. After interviewing dozens of real estate millionaires, Kathy discovered their best strategies for creating passive income streams.
She and her husband bought numerous investment properties and since then learned the highs and lows of investing that can only come from hands-on experience. She is passionate about learning more and sharing that information with the members of Real Wealth Network and the listeners of The Real Wealth Show. Kathy loves the freedom that real estate investing can bring.
She is an avid traveler and enjoys hiking, rock climbing, skiing, figure skating and surfing. She lives in Malibu with her husband and their two daughters.
---
Confused about Your Credit Score?
Learn Tips on How to Raise Your Score.
Become Educated on the Credit Rating System.

  Get Your Own 800+ Credit Score
with Merrill Chandler, Founder of Credit Sense!
Learn how to optimize your credit and raise your credit score 45 points in 45 days while getting on the path to a Tier 1 or even 800+ credit score.
Learn how to raise your credit score 45 points in 45 days! Do you know what opportunities come with an 800+ credit score? THE CREDIT SENSE DIFFERENCE. CreditSense tackles the 800 pound gorilla of the credit system by helping consumers and business professionals to achieve Tier 1 or even 800+ credit scores. CreditSense offers powerful, proven strategies to not only recover lost points due to bad credit, but to optimize our clients' credit profiles so that every piece of data measured by FICO scoring software produces the maximum number of credit score points for them. In this presentation Merrill will show you how to optimize your credit and get you on the path to a Tier 1 or even 800+ credit score.
Every credit repair company in the country does the same thing. They send a letter to the credit bureaus that says the problem account is not yours, or not actually late. They have no proof or research behind what they say, kind of like pointing your finger in the dark. They give you a SINGLE POINT of credit inspection.
And what if you don't have bad credit but you still want a higher score?

At CreditSense we do things different. We know that there is a perfect credit profile that always delivers an 800+ credit score. (round hole) Your credit profile is probably NOT perfect (square peg). We bring your credit profile into alignment with that perfect profile. The result: YOU get a Tier 1 or even an 800+ credit score—guaranteed!
How do we do it? Instead of a one-point inspection, we do a 40-point inspection of every facet of your credit profile looking for factual errors, inconsistencies, and drags on your score—and we fix and optimize them! CreditSense does REAL research and checks what is dragging your score down, then has your creditors and the bureaus correct them. 
This means more credit score points for you.
INCONSISTENCIES in credit reporting — Score goes down.
TOO MANY credit cards — Score goes down
TOO FEW credit cards — Score goes down.
WRONG TYPES of credit cards — Score goes down.
TOO HIGH balances — Score goes down.
TOO LOW balances  — Score goes down.
TOO MANY loans  — Score goes down.
TOO FEW loans  — Score goes down.
WRONG TYPES of loans  — Score goes down.
TOO MANY inquiries  — Score goes down.
TOO MANY versions of your name, address, or employment  — Score goes down. 
Is there any wonder why your score is lower than you want?
CreditSense helps you make sense of your credit. We know the rules of a high credit score and help you maximize your points—and your credit approvals. CreditSense 'optimizes' your credit profile so that it fits that perfect 800+ credit profile.  We work hard so all you hear from lenders is, YES!

That's the CreditSense difference. Join the 8 steps to 800+ program today and get your very own new credit score!
All Guests Receive an
Elegant Gift Expo Tote Bag

COURTESY OF:

Learn All About Crowdfunding.
RealtyMogul is a LOCAL Leader
in this New Real Estate Niche.
---
Your Expo Hostess is Linda Pliagas
Founder of Realty411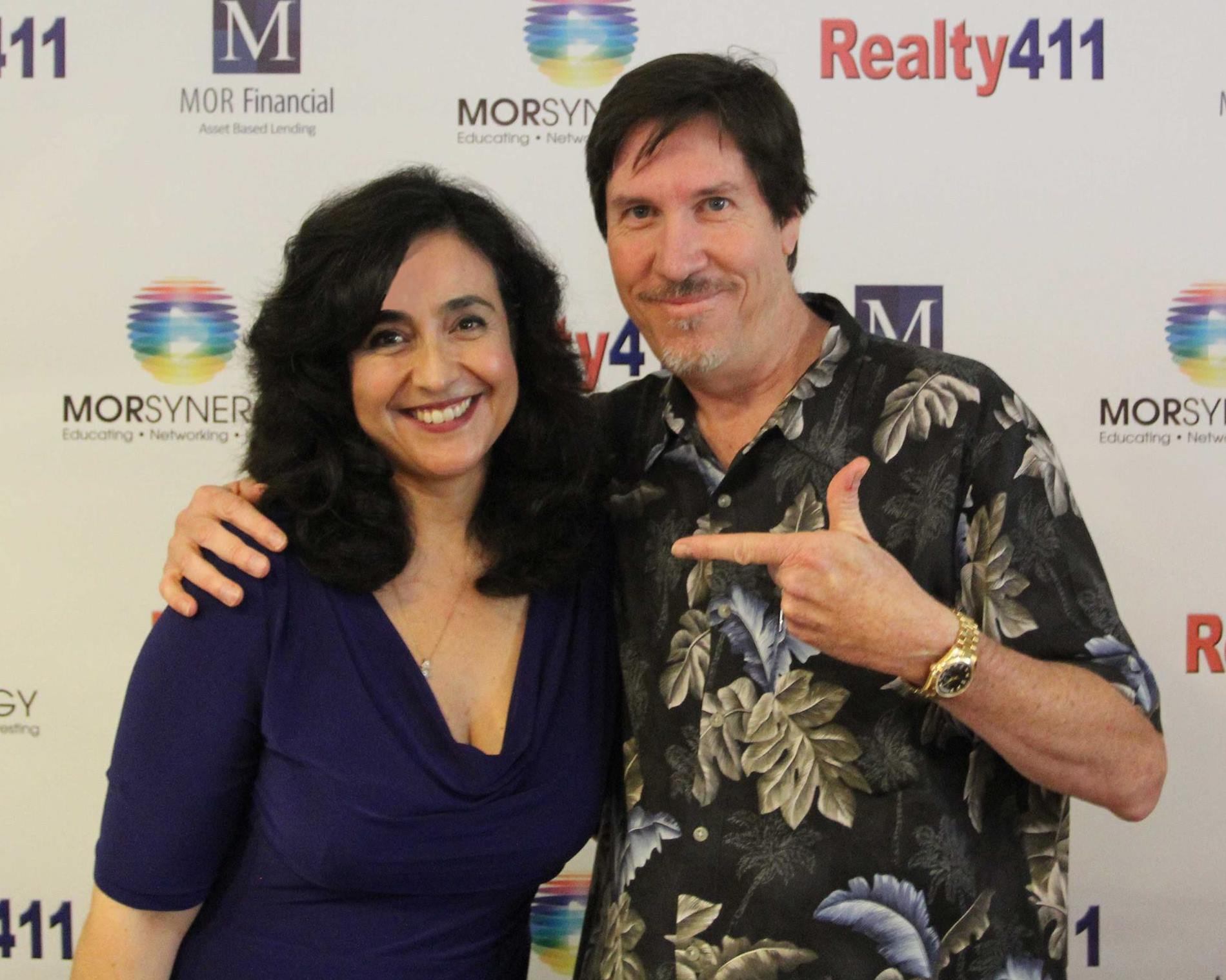 (Linda Pliagas photographed with top real estate educator Larry Goins)
About Linda Pliagas - Realty411
Hello, I have been publishing Realty411 since 2007. I am a buy and hold investor and real estate agent. My husband and I own a portfolio of rental properties, as well as a clock/watch repair shop is Solvang, Calif., catering to antique clock collectors and high-end watch aficionados. Real Estate has changed my life forever, and I am EXCITED to share this special day with you!!
Many of you already know that my parents lost their home to foreclosure in Los Banos when I was 15, and that I worked as a waitress at Nichol's restaurant in Marina del Rey for many years to pay for my own college education. Being able to host these events now is a joy and an honor! I truly believe in the power of real estate. Honestly, people do not have to engage in a lot of transactions for it to make a Big Impact in their lives. Even buying one or two choice properties can make a huge difference in their financial future and retirement.
These expos provide a fantastic opportunity to network and meet other like-minded people as well as real estate professionals who are helping people purchase and sell real estate.
SUCCESS TIP:

Your Net Worth is Directly Equal to Your Network.
At this Event You Will Surround Yourself with
People Who Really OWN Real Estate Locally.

Brings Tons of Business Cards,
Get Ready for SERIOUS Networking!!
My Credentials in Real Estate, Media & Business: 
 * Bachelor of Art's Degree in Journalism, Cal State Long Beach

 * Licensed Real Estate Agent for 11 Years +
* Landlord for 20 years / Investor / Have been a Landlord in 5 States 
* My mission is to advance real estate education & inspire ordinary Americans
to invest in real estate for a more secure retirement.
 * I have worked in media since the age of 25
Mingle With Top Companies, Meet New People,
Say Hello to Our Magazine Staff - Learn From the Masters
* Free Community Event *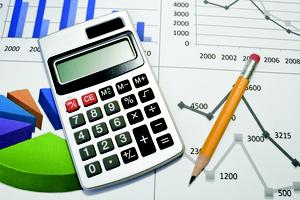 It's Time to Make 2014 YOUR YEAR!

Learn From Active Investors, Private Lenders & More..

 Come CELEBRATE Our New Issue...
 * Learn to Create Passive Income in
focusing on Cashflow and Appreciation
 * Find HOT Markets in CA & Other Key Markets
* Meet Turn-key Providers & Property Managers
* Learn Techniques from TOP Investors in the Nation

 Disclosure and Information - Attention All Attendees:
The events, expos and mixers promoted by Realty411guide.com, reWEALTHmag.com and/or their owners, employees agents and affiliates (collectively "411") are for informational and entertainment purposes ONLY. The information and presentations provided therein do not constitute an offer or solicitation to buy or sell securities or real estate. Please be aware that real estate investing is VERY RISKY. 411 is not responsible for any of the information provided and/or statistical data presented, and 411 does not represent that any information or opinions expressed and data provided reflect the opinions, advice and research of the vendors, speakers, sponsors guests who are in attendance at the events, and do not reflect the opinions, advice or research of 411. By attending 411 events you acknowledge that the investment strategies mentioned may not be suitable for you, that any real estate investment is inherently risky, that all investments are subject to risks which could result in the entire loss of your investment, and that 411 is not responsible for any losses or outcome of any investment made by you from or after 411 events, or as a result of contacts made at these events. You personally are 100% responsible for your due diligence, for all investment information and for all decisions with respect to any potential investment or transaction. 411 does not endorse, and has not performed due diligence on, any of the vendors, speakers, sponsors, companies and guests who appear at our events. The information presented at any 411 event related to any potential real estate investment is general in nature and does not constitute legal, tax or investment advice. 411 strongly recommends that you seek the advice of your trusted attorney, broker, CPA and/or financial adviser before taking action as an investor. To contact us, please call (310) 499-9545.
**These results are not typical and should not be attempted by novice investors. Please remember real estate, and all investing, is risky by nature and may result in the entire loss of your principal investment.
Have questions about Bay Area Real Estate Investor Expo & Toys for Tots Fundraiser hosted by Realty411?
Contact Realty411 Magazine
Attendee List
Sort by:

Date

|

First Name
When & Where

Hilton Garden Inn San Francisco/Oakland Bay Bridge
1800 Powell St.
Emeryville, CA 94608


Saturday, December 6, 2014 at 9:00 AM

-

Sunday, December 7, 2014 at 5:00 PM (PST)
Add to my calendar
Organizer
* Event Organized by Realty411 Magazine*
Based in Santa Barbara County, Calif., Realty411.com publishes online and print magazines, e-newsletters, produces expos, and mixers around the United States. Their mission to educate and empower everyone from all walks of life to invest in real estate.
The media/marketing company is owned by a real estate investor and licensed California real estate sales agent. Realty411 currently reaches more personal investors around the nation with their in-house expos and events than any other realty investor publication in the world. Many expos are also charity events where awareness and donations are raised for numerous worthwhile organizations, which focus on children, assisting the homeless, victims of domestic violence, and animal welfare.
For information, call: 805.693.1497 or visit http://Realty411.com or
Our new expo website: http://Realty411expo.com
To contact us directly, call: 805.693.1497 or info@realty411.com
Save