Description
Microfluidics Technologies for Single Cell Analysis
Please join us for our exciting themed event on December 7th, 6:30 - 9:00 pm at UC Berkeley!
Event program
6:30 - 7:00 pm
Pre-event networking
7:00 pm - 8:30 pm
- Keynote speaker 1: Prof. Aaron Streets, Bioengineering, UC Berkeley, "Microfluidics for assembling a human cell atlas"
- Keynote speaker 2: Dr. Troy Lionberger, Sr Manager, Berkeley Lights, "The Berkeley Lights Beacon: A high-throughput, single cell platform for accelerating discovery and development"
- Discussion with speakers: (Moderator) Dr. Don Arnold, CEO, Veristad
8:30pm
After-event social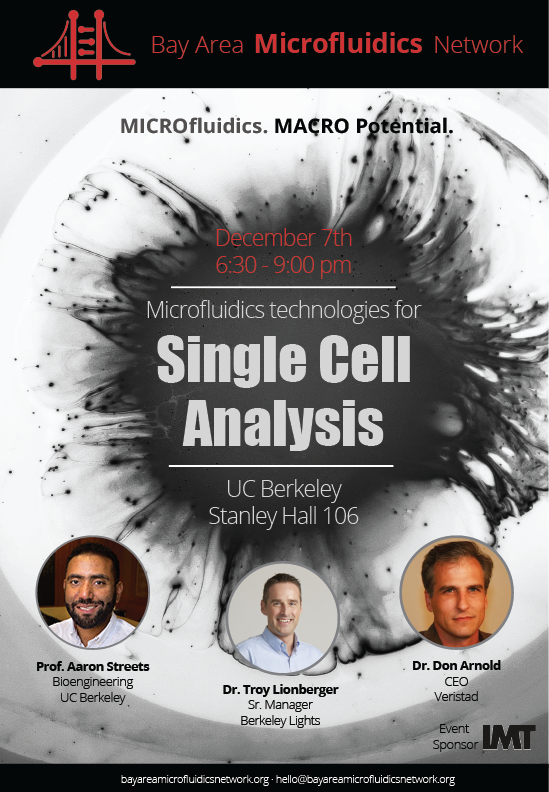 Learn more about Bay Area Microfluidics Network!