Description
Bay Area Microfluidics Network's inaugural event will include two keynote talks and a panel discussion. Afterwards, attendees are encouraged to mingle in an informal setting. Come discover the latest and greatest work in microfluidics!
Speakers and panelists include:
Prof. Juan Santiago, Mechanical Engineering, Stanford University

Dr. Tarun Khurana, Sr Manager, Scientific Research at Illumina

Ms. Lu Zhang, founder and managing partner of Fusion Fund(A.K.A NewGen Capital), Forbes 30 under 30

Dr. Joshua Cardiel, Sr Mechanical Design Engineer, Berkeley Lights
Event program
6:30 - 8:30 pm
- Keynote talk One: Separating and analyzing nuclear versus cytoplasmic nucleic acids from single cells, Prof. Juan Santiago, Stanford University
- Keynote talk Two: Microfluidics Technologies for DNA Sequencing Applications, Dr. Tarun Khurana, Illumina
- Panel discussion: Recent advances, applications and challenges in Microfluidics.
8:30pm
- After-event social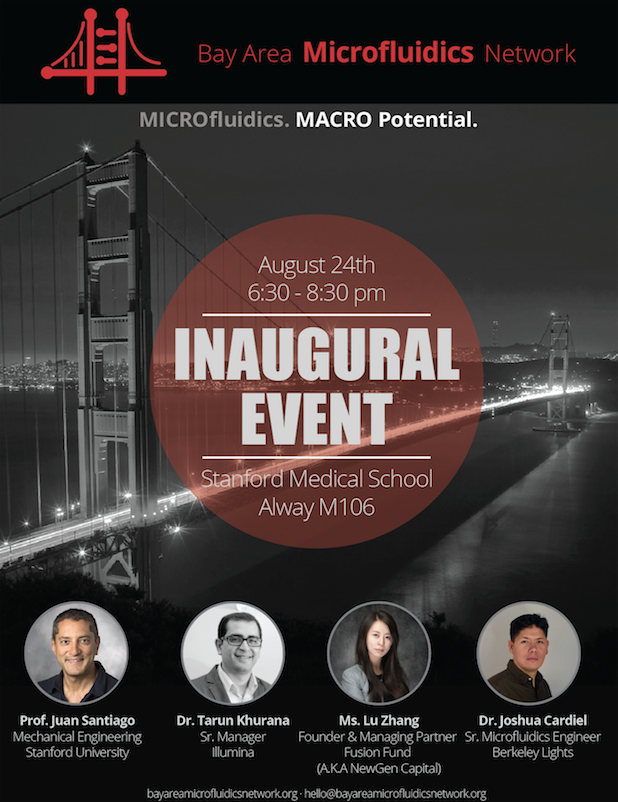 Parking and directions
- Parking
The nearest parking is Roth Way Garage.
Address: 345 Campus Drive, Stanford, CA 94305 (Google Map)
(Parking is free everywhere on campus after 4pm.)
- Direction from parking garage to event room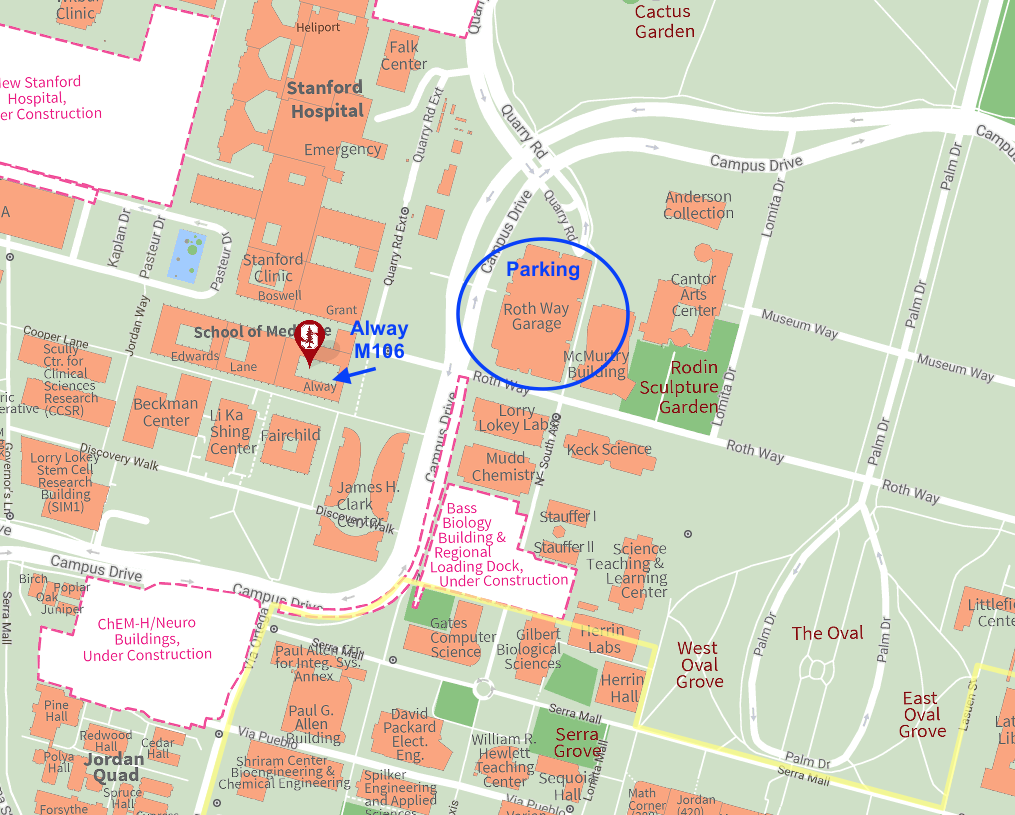 Learn more about Bay Area Microfluidics Network!