Bay Area LISC Presents: Building a Better Business District

Wednesday, March 18, 2015 at 9:00 AM

-

Friday, March 20, 2015 at 4:30 PM (PDT)
Event Details
Building a Better Business District
A robust business district is essential for creating a vibrant local economy. Whether your goal is attracting more businesses to an existing retail destination or revitalizing a corridor in need of a fresh identity, this series of workshops has something for everyone. This comprehensive training will help the seasoned economic development professional as well as those new to the field understand the many important considerations for creating a better business district. Join us for one, two or three days of interactive and in-depth training with Peg Barringer, a nationally respected and highly sought-after community economic development trainer. Register early as these sessions have limited capacity. Your fee includes lunch.
Day 1: Attracting Businesses to Commercial Districts (1-day) March 18, 2015, 9:00am-4:30pm
This training is designed to assist BID/CBD managers, nonprofits, community boards or steering committees, and public sector entities involved in the revitalization of commercial districts, particularly when it comes to attracting businesses. Participants will gain a basic understanding of real estate leasing and the motivations of property owners; and explore the variety of roles that nonprofits and the public sector can play in business attraction. You will also hear about current trends impacting business attraction and review what tenants look for in a site and a location.  This workshop will help you learn how to get to know the business district well enough to identify opportunities and to "sell it" to potential tenants and investors. 
Days 2 & 3: Commercial Real Estate for Non-Profit and Public Sector Economic Development Professionals (2-days) March 19 – 20, 2015, 9:00am-4:30pm
This training will be helpful to BID/CBD managers, nonprofits, community boards or steering committees, and individuals or organizations that are trying to encourage commercial real estate development in their neighborhoods (e.g., retail, office, etc.). This class will provide a fundamental understanding of real estate financing and feasibility analysis to help participants regardless of whether they are trying to attract developers, work with current property owners, provide financing to a project or are considering taking on a real estate project themselves.
Participants will examine factors that inhibit retail development in underserved communities, review the role that real estate development plays in community economic development and become familiar with the real estate development process and key players. Using a series of case studies, we will look at real estate projects from the perspective of private- and public-sector lenders.  Participants will examine the elements of an income and expense pro forma and determine debt capacity of a project.  You will also learn the basics of how to evaluate the feasibility of a project, determine the post development value of commercial property and identify ways to close financing gaps.  Participants should bring a calculator.
Trainer Biography:
When & Where
Wednesday, March 18, 2015 at 9:00 AM

-

Friday, March 20, 2015 at 4:30 PM (PDT)
Add to my calendar
Organizer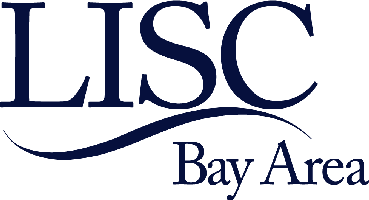 LISC's mission is to support low income people and communities to make their neighborhoods great places to live, work and raise families. For more information visit our website.