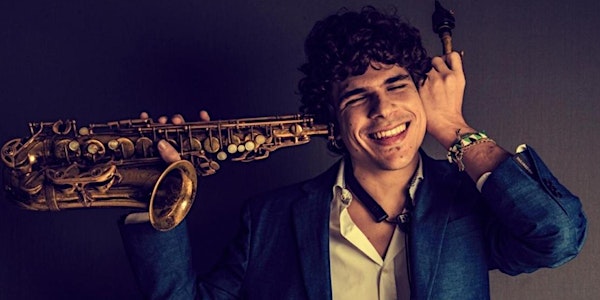 Bay Area Flamenco presents Antonio Lizana: CANCELLED (see details below)
When and where
Location
Livestream Featuring Antonio Rey live from Spain Your Home, California 94703
Description
Bay Area Flamenco presents:
ANTONIO LIZANA, Flamenco, Jazz and Beyond with dancer MAWI DE CADIZ
As you know, due to the current Covid-19 crisis, all public events are cancelled and we all need to shelter in place, so we are unable to present the concert that we were all looking forward to.
We will work toward finding a way to bring Lizana and his group to the Bay Area at a later date.
As an alternative, we would like to invite ticket holders to join us for an exclusive, live-streamed concert by guitarist Antonio Rey (see bio and video below) on Weds. March 25th at 2pm. The concert will feature Antonio Rey playing live from his studio in Jerez de la Frontera. Antonio is looking forward to celebrating the release of his brand new CD "Flamenco sin Fronteras" and sharing his new music with you. Only ticket-holders will be provided access to this special live-streamed private concert and the Q&A with Antonio that will take place after the concert.
By Tuesday evening, we will be providing all the information for you to easily access the live stream on a private YouTube channel. Please call if you have any questions or concerns. Our number is 510-444-2820. If you would like to opt out of this option, we hope you will consider donating your tickets.
We are committed to paying both Antonio Lizana and Antonio Rey, as they both incurred significant travel and visa expenses to the U.S. only to see all of their engagements cancelled. To buy additional tickets or make a donation,
click here.
To opt for a refund, send an email indicating your preference by midnight March 24th.
As a volunteer-based arts organization, Bay Area Flamenco relies heavily on the support of donors and ticket buyers. This support is crucial to the organization's existence, and Bay Area Flamenco, like other arts organizations, will see significant losses due to the impact of COVID-19.
We hope that you will consider making a donation at the link under "Buy Tickets." Your generosity will support Bay Area Flamenco's commitment to covering the artists' fee despite the cancellation, as Lizana and his group have already arrived in the US (east coast) and have incurred substantial expenses. Please contact us at bayareaflamenco@gmail.com if you would like to make other arrangements.

ANTONIO LIZANA Bridging the worlds of flamenco and jazz with his original music, it's difficult to distinguish between the sax player who sings flamenco and the flamenco singer who plays the saxophone. Like flamenco legend Camaron de la Isla -a major influence for Lizana-, he was born and bred in the San Fernando neighborhood of Cadiz, Spain. Lizana has a degree in jazz studies from the Centro Superior de Música del País Vasco and has collaborated with many greats, including Chano Domínguez, Jorge Pardo, Chambao. Among his many credits is a guest appearance on Arturo O'Farrill's Afro Latin Jazz Orchestra project "The Offense of the Drum", which won a Grammy for Best Instrumental Latin Jazz Album. He composes and arranges all of his music and also writes his own lyrics. He has created quite a buzz recently inside and outside of Spain, releasing three albums in the last 5 years, the last two --"Oriente" and "Quimeras del Mar"-- with Sony Music.
Antonio Lizana
, Voice and Saxophone