Description
WRITING FOR THE SCREEN: How to Save Cats and Kill Your Babies

How do you get from concept to execution? From first act to FADE OUT? From first draft to table-read?
In this interactive workshop, we'll take some of the story ideas brought in (or create our own), and take it through the steps of prewriting, engage in active story development exercises, find our way to writing within the three act structure, and along the way, discover how saving cats and killing your babies can lead to your best story.
We'll also cover:
Finding Ideas/Developing Them (and making them producible projects)
Character Development/Dialogue (using characters and what they say to move the story forward)
Structure that holds your story together (how to avoid loose ends/plot holes)
How to apply Pixar's 22 rules for storytelling to our stories
How to construct a Beat Sheet (and why you need one)
After your first draft (and subsequent drafts), how to check for a "pulse"
What to do with your script after it's done (producing it, entering it into competitions, table reads)
How to write for your budget and get a crew together in the Bay Area to bring your story to life.
This workshop will challenge you -- challenge you to find and develop your best idea, take it from inception to tableread, and finish knowing you told best story possible.
"Scripts are what matter. If you get the foundations right and then you get the right ingredients on top, you stand a shot… but if you get those foundations wrong, then you absolutely don't stand a shot. It's very rare–almost never–that a good film gets made from a bad screenplay." – Tim Bevan (The Big Lebowski, Fargo, Shaun of the Dead)
*All who register will receive a private link to download LOSING HER, a feature film written and produced in San Francisco by the instructor, which will demonstrate writing for a budget, along with a few other principles discussed in the workshop. The link will be sent once you are registered).

---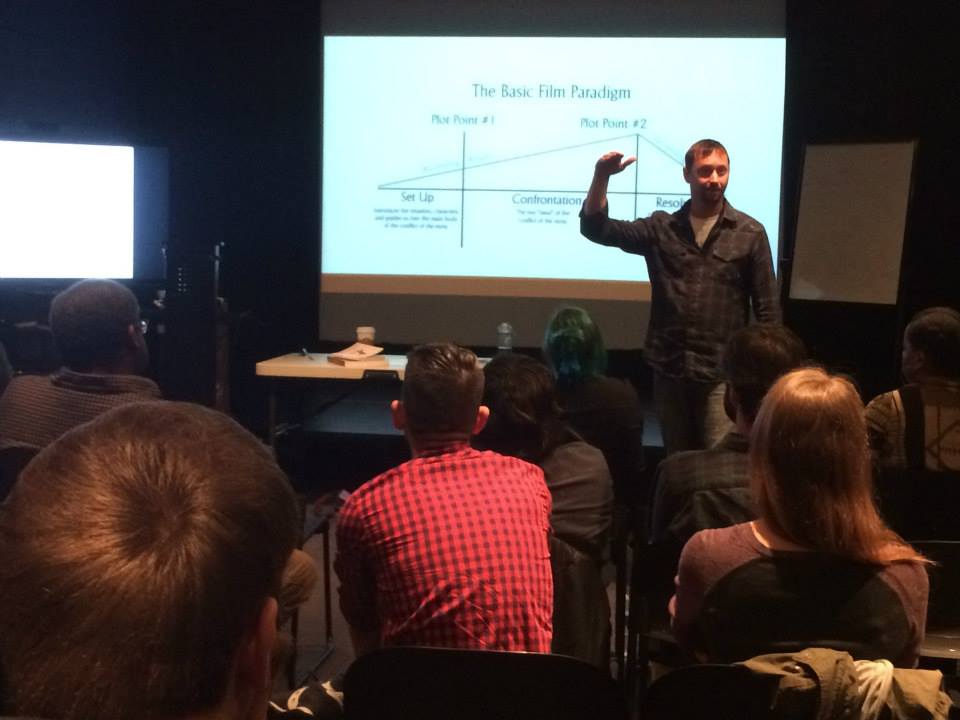 Dave Moutray, an award-winning Director and Screenwriter, has a M.A. in English and an M.F.A. in Screenwriting, and is co-founder of Crux Jinx Productions, LLC in San Francisco, CA. After winning awards for his short films, he tackled his first feature film, LOSING HER, which won Best Feature at the Noor Film Festival in Los Angeles and the Golden Ace Award at the Las Vegas International Film Festival, and is now in post-production on his second feature called LOST IN THE SUN.
Dave has been trained by Matthew Jacobs (EMPEROR'S NEW GROOVE, DR. WHO, PAPERHOUSE) and Robert Keats (head of Screenwriting department at Academy of Art University), and wholeheartedly believes as Alfred Hitchcock did, that "[to] make a great film you need three things – the script, the script and the script".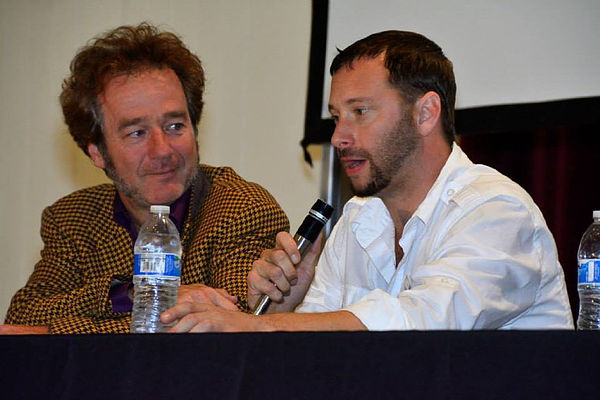 Trailers for produced features:
Legal Stuff...
I, the ticket purchaser/workshop attendee, do hereby submit my application for attendance and participation in said Bay Area Film Mixer workshop. I fully understand that though the activities performed in the workshop are inherently safe, and when performed properly injuries are rare, there are physical activities involved, and as such, participation includes a minimal risk of injury. I hereby assume full responsibility for any and all damages, injuries, or losses to myself or my property that I may sustain or incur, if any, while attending or participating. I agree to hold harmless and waive my right to all claims against the instructors and or facilities. I consent that any photos taken, video or other, of me in connection with this event can be used for publicity or promotion, and I waive compensation in regard thereto. I understand that the fee for the workshop must be paid in full prior to the beginning of instruction, and if fees are not paid, I may be excluded from participating. If for some reason I am not able to attend this workshop a refund will not be issued unless worked out with the Bay Area Film Mixer 48 hours before the class start time.
I have read, fully understand the above agreement and waiver and agree to the terms set forth by way of a ticket purchase.