Description
Join UP alumni, parents, and friends for a fun beach cleanup with the Pacific Beach Coalition. We're proud to know UP is ranked in the Top 5 universities for service and what better way to connect with your fellow Pilots than working together to keep our California coastline beautiful.
This event is a great opportunity to give back while also having some fun outdoors. We'll gather at Mussel Rock Park Beach on Saturday, March 25th at 9AM-11AM in Daly City. It's right off of 280 and Skyline Blvd and there is free and easy parking. Please see the 2 maps for reference.
After the cleanup we'll grab lunch nearby. We look forward to seeing you in your purple in March!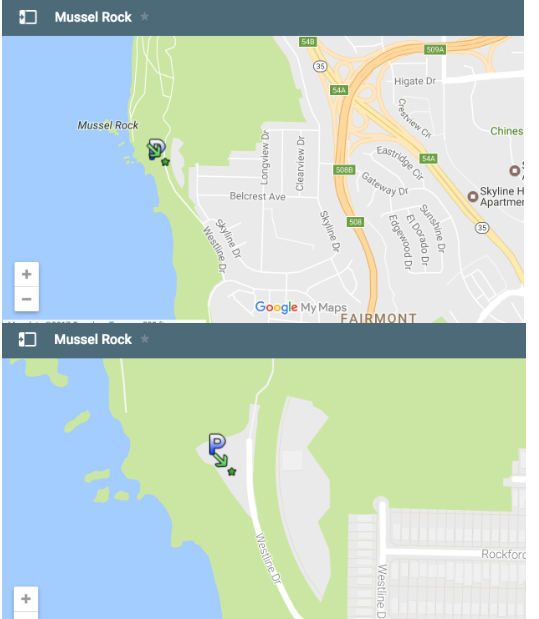 Where to Meet: At the Mussel Rock carpark located at the lower coastal end of Westline Drive by the second entrance to Allied Waste Transfer Station. Drive north past the junction of Skyline Drive, avoiding the other Westline Drive that goes up a steep hill.
Parking: Free parking is available all the time on any of the roads or at the car park at the meet up spot. Follow the signs to the car park so that you do not get lost on the other Westline Drive that ends up above the Transfer Station.
Cleanup Areas: The team cleans up the streets, bluffs, car park and park, itself, as well as the beach if the tide is out far enough for our safety. There is the Secret Waterfall nearby that is a good place to clean if you are looking for excitement rappelling down a rope to the bluff and walking down to the beach.
Supplies: Volunteers are encouraged to bring their own buckets and reusable gloves. Extra gloves, buckets, pickup sticks and specific tools for this site cleanup will be provided while supplies last. The weather is unpredictable (very cold and windy, although it can be sunny and warm). Make sure to bring extra layers, a hat, sunblock, water and snacks.
Additional Guidelines: http://pacificabeachcoalition.org/cleanup-guidelines/
Go Pilots!