Bay Area Blogging and Marketing Bootcamp

Ends Saturday, May 14, 2011 at 5:00 PM (PDT)
Event Details
LIMITED SEATING AVAILABLE
RESERVE EARLY AND SAVE $50

Do you want 1,000,000 Visitors to Your Website or Blog in the Next 9 - 12 Months at ZERO cost?
Would you like to earn 5 figures per month from your website or blog?
Who should attend?
Anyone looking for more traffic, more visitors and to make more money!!!

Disclaimer: This is NOT a multi-speaker sellathon, this is a practical, content rich workshop created to help you put a wealth and freedom plan in place before you leave!
"Bill Belew has mastered: "how to bring sustainable 1Mil+ visitors to your blog & make a living". Though we've been running blogs for years, in only short two meeting Bill has helped us in transforming our blog; where to some of his pointers we've said "Wow, that's incredible…" In the space of only a couple of months, our blog traffic has doubled and our ad-sense earning became more than 2x. Trust me, Bill Belew is who you need if you want to make your blog go from zero to hero." Al J. eBay
Introducing a fun filled, practical, no-nonsense, roll up your sleeves, all day transformation experience to help you live your PASSION, work with PURPOSE, attract PROSPERITY…
Turn your passion into prosperity…
Take key steps towards creating new wealth and freedom lifestyle…
Create marketing media to generate more leads…
Design a virtual and global business…
Become a global entrepreneur and work and travel anywhere in the world…
Be free from the physical and emotional baggage holding you back…
Cash in on the Asian economic boom…
And much more…
If you want to learn from the best you go to the best!
Part 1 of the Bootcamp will be presented by Bill Belew
Bill Belew

is a veteran problogger who pays his Silicon Valley mortgage (and more...) through revenue generated from his blogs.

Bill has taken 9 different and unrelated topics to more than 1 million unique visitors EACH.

He owns the CosmoFairNetwork, the largest blog network in Asia.

Bill has presented his successful blogging strategy throughout the United States to Mexico to India and more...

His blog sites have generated

46,556,693 total page views

and he currently averages over 80,000 page views per day.

This is all done at ZERO Cost!!!!
What others are saying about Bill Belew!
"Excellent workshop! Bill was direct and on point. Though I came from a different meetup group, I was so impressed I decided to join Bill's group. The room was overflowing and many stayed to ask Bill questions…." Sarah, K., Oakland, CA
"Let's just say that after attending two lectures from Bill Belew, this one for the second time (I lost my notes from the first one), I am now a die hard Bill Belew groupie!!! When Bill Belew speaks, I take good notes, and I suggest you do too!" Kevin C., Saratoga, CA
"Excellent presentation: Presenter's style + generous information are appreciated. Great coverage w/ direct answers, humor & stories. The actual demo during Q&A was most helpful. Thank you." Maria A., Santa Clara, CA
"I met Bill in 2007. We were both living our dream of getting food on our tables through writing. He was doing it exceptionally great and I had a lot to learn from him. That's because he knows a lot about driving traffic to a website, be it an already established website or a new one. In all honesty, Bill knows stuff!" Alex I. Bucharest, Romania
"Great speaker – funny and informative. Useful and valuable information," Monica P., Indianapolis, IN
At this bootcamp Bill will lay the foundation for every blogger to achieve the same goal, including best
1. SEO settings for your Wordpress template
2. SEO strategies for writing posts
3. posting practices
4. backlinking practices
5. networking techniques
6. topic choices
and
7. every blog's true potential
And what do you do with those 1,000,000 visitors once they show up?
---
Part 2 will be presented by Mike Maunu of Up Your Visibility

Mike Maunu is currently working in a company he founded, Up Your Visibility a division of IQtek.com, Inc.

He has been involved in marketing and sales for 30 years as an executive, founder and consultant to several direct sales companies and has been actively marketing online since 1998.

His clients include industry leaders in many markets and one of his first online products earned over $3 million dollars in revenue in just 9 months in 2002.

Mike currently coaches business owners and other marketing consultants in the US and abroad teaching them how to generate more traffic, more sales and earn more cash!!!
What others are saying about Mike Maunu!
Scott Sullivan - Entrepreneur, Philanthropist, and International Speaker
http://www.caringforkidsfoundation.org
Joe Criso - Co-Founder http://www.birthbotique.com
Erica M. Nelson -
---
Mike will share in detail his proven strategies for marketing success:
1. supercharging your website
3. converting your funnel
5. building relationships
6. making it easier to buy
9. measuring effectiveness of your marketing effectiveness
This is a hands on workshop. You need to bring your laptop and already have a domain nameprior to attending this all-day affair and should be ready to take their blogs/websites, their readers and their products/services to the bank.
Living The New Wealth & Freedom Lifestyle & Making Money.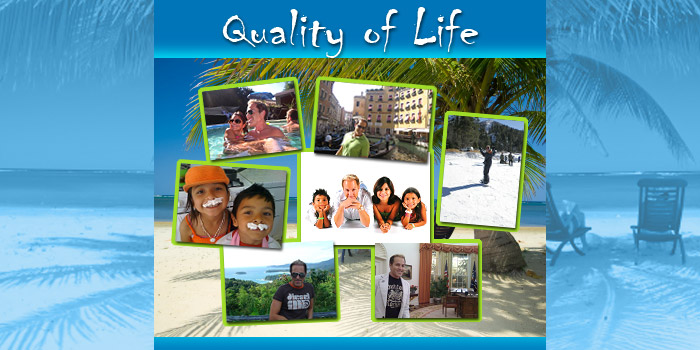 AGENDA
8:30 – 9:00 Registration
9:00 – 12:45 Blogging with Bill Belew
1:00 – 2:00 Lunch
2:00 – 4:30 Marketing with Mike Maunu
4:30 – 5:00 Q & A, Networking, etc
And remember you can come back over and over, as long as we're doing the Bay Area Blogging and Marketing Bootcamp, you have lifetime access.
When & Where
2885 Lakeside Drive
Santa Clara, 95054


Ends Saturday, May 14, 2011 at 5:00 PM (PDT)
Add to my calendar
Bay Area Blogging and Marketing Bootcamp