Description
The Bay Area Diversity Chapter Meeting is a monthly in-person meeting, where multiple companies from various industries are encouraged to network and engage in topics related to leadership and D&I. An educational segment will be featured for 30 minutes and boxed lunches will be provided for the attendees.
Lewis Brown Griggs is a Diversity and Inclusion Trainer, Speaker, and Coach, and has spent 35+ years working with corporations, academic institutions and government agencies, bringing increased effectiveness to individuals, teams, and organizations as a whole. For his decades of work in the D&I field, which began with the production of 23 award-winning videos and training materials, Lewis has received the "Pioneer in Diversity Award" and was formally recognized as "A Legend in Diversity". Born and raised in Minneapolis/St. Paul, Lewis earned both an Amherst BA in Political Science in 1970 and a Stanford MBA in Entrepreneurial Management in 1980. In 2012 Lewis became a Certified Professional Co-Active Leadership Coach, and for decades he has also been teaching and facilitating spiritual groups after having recovered from two near death experiences (he gave a TEDx talk on this subject: "The Gift of Near Death"). Lewis lives in the San Francisco Bay area and can be contacted atLewis@Griggs.com and atlinkedin.com/in/griggsproductions/
This meeting is hosted by the University of Phoenix.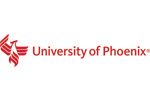 If you would like more information for this meeting, please contact Miranda Del Bosque at miranda.delbosque@nationaldiversitycouncil.org