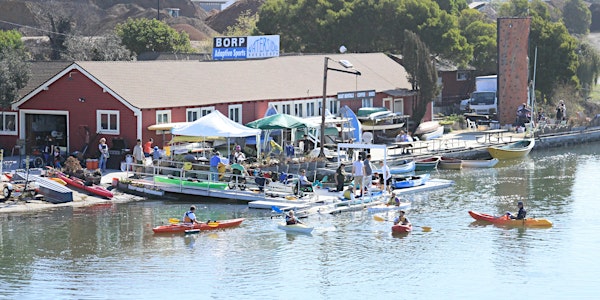 Bay Area Adaptive SportsFest 2019
Please read below before registering Adaptive Cycling Adaptive Kayaking Adaptive Rock Climbing Date: Sunday, July 21, 2019 9 am - 5 pm
When and where
Location
BORP Adaptive Cycling Center 80 Bolivar Dr Berkeley, CA 94710
About this event
Bay Area SCI Adaptive SportsFest 2019
Please read below before registering
Adaptive Cycling
Adaptive Kayaking
Adaptive Rock Climbing
Date:  Sunday, July 21, 2019
9 am - 5 pm
Location:    BORP Adaptive Cycling Center, Berkeley
Cost:  Free for people with disabilites. See Note below abut priority registration.
Eligibility: This year, this event is sponsored by the Neilsen Foundation and we are focusing on serving people with Spinal Cord Injuries but anyone with a disability is welcome.
Lunch: Lunch will be provided for registered participants with disabilities and volunteers.   If you are attending with family or friends you MUST also register the number of extra lunches when you register and pay $5 per lunch at the event.
Volunteers Needed:  We need lots of help in jobs that are completely accessible so please help out as well as do some activites.Important Notes:Minimum Age: 10 (Exceptions granted for past or current BORP participants, email Greg directly)  1) Please sign up for only one slot per activity.2) All Volunteer Slots with an (A) are accessible for people who use wheelchairs or need to sit. 3) Belay and Guide Volunteers only sign up if you are approved by Greg. Email greg@borp.org4) Sports activities available for sign up only to people with disabilities.  Family and Friends may participate if space is available on day of.5) Any family and friends can register on site.6) Cycling: Please only sign up for cycling if you are not a BORP regular rider.  If you are a regular, try a new activity and help spread the love by volunteering!