Description
Bay Angels Pitch Event - Investors' event - all are welcome - please register , as door tickets are not available.
Our format is
- 5-10 min introductions, updates, and the like
- 5-6 Startups present - 7 minutes slides presentations w/o interruption, cover 9 key elements about their business, and then 7 minutes of audience Q/A
- Startup are always well prepared and practiced/couched/ready - you will be well informed.
- Meet the startups- Networking - for 45-60 minutes post presentations
- This is not competition, there are no panel judges, but professional and respectful dialogue.
- Food and drink provided
Presenting companies from Early stage to significant traction -
The candidates include .. many AI companies...
Entropix: Entropix patented technology reconstructs video to 9x it's captured pixel density while dramatically reducing the bandwidth and storage requirements to only the parts that matter. The technology is easily integrated w/ an array of intelligent video analytics & security and public safety video management systems. B-B- Due Diligence complete/available. Winner of many awards, & joint development w/ Lead large enterprise in the sector.

Ethelo : Ethelo reaches the best decisions faster by focusing the collective intelligence of organizations. The platform has been used by engagement consultants, businesses, municipalities, and private organizations to easily turn the input of diverse groups into problem-solving results. B2B - ENT SW - Operations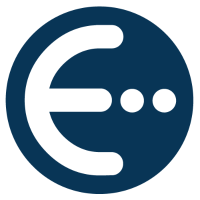 Gaming Analytics: an analytics solution for the Casino Gaming Industry which uses machine learning and AI to help casinos make more money. Our solution allows casinos to combine various data sources including gaming & nongaming data sources to optimize the casino floor performance, increase incremental revenue, lower retention and acquire new players. B2B - ENT SW - Gaming/Revnue
OptimEyes: provides C-suite executives with actionable, decision making insights to improve and optimize business value realization through an integrated predictive analytics, data modeling, AI & PPPM (Project, Program & Portfolio Management) platform. B2B - ENT SW - Operations

Hyphen: a 500 Startups alumni company building an internal Glassdoor for companies. We let employees have anonymous conversations about their ideas, opinions, concerns and questions; and from that, we extract timely actionable insights for HR and management to proactively address the issues that never come out of the traditional surveys. B2B - ENT SW - HR

myHero: mxHero is a technology start-up based in San Francisco founded by veteran email technologists with a track record of designing software solutions that improve how email functions for hosted service providers, end users, and businesses of all sizes. B2B - ENT SW - Email/Cloud/Cost

Pree ; Pree is a new social experience where you get to ask the questions. We're free to use, and your answers are anonymous. Build up points with your participation showing off your expertise and ability to ask the best questions. B2B - ENT SW - Marketing Research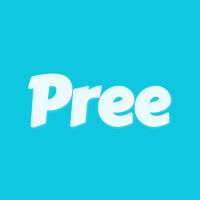 Special Guest
Lucky Explorer: is a market leader in the design, manufacture and distribution of NBA - NFL - MLB Branded Bicycles, Cycling Helmets and other Cycling accessories and products. The company is aiming to deliver the most innovative products in the Sports Merchandise Space. B2C - sports/consumer
Bay Angels is taking application for Oct/Nov/Dec 2017 funding cycles. Apply - http://bayangels.com/ns/apply-for-funding/ or www.gust.com