Bay Angels Investors Event - Oct 24, 2017 - San Francisco
Description
Space Station, Smart Locker, IoT Public Network, and Solar Technology
Yes, some is building a space station, and we want to know more..
Bay Angels Pitch Event - Investors' event - all are welcome - please register , as door tickets are not available.
6 PM @ San Francisco
Presenting companies from Early stage to significant traction - Presenting companies -Bay Angels is taking application for Nov and Dec , 2017 funding cycles.
Apply - http://bayangels.com/ns/apply-for-funding/
Pls apply on website – we are looking for Early stage startups—and established companies seeking expansion funding—that meet certain criteria are eligible for consideration by BayAngels.
Special guest
Orion Span Our Mission is to Build and Sustain the World's First Space Station as a Service for Industry and Governments to Host & Train Astronauts, Conduct Scientific Research, and Lodge Space Tourists by a Low Cost Means. B-B
Presenting
Outinomic a platform business that offers personal training services to consumers both in the gym setting and online that seek lifestyle and behavior change. Our vision is to provide fitness assurance to the health and fitness consumer through our mobile and web-based technology, augmenting the client-trainer relationship with machine learning, data analytics, and marketplace services. B-B, B-C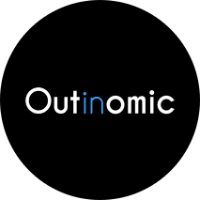 Lady Marry Powered by AI, couples can personalize their plan & design online, and get an all-inclusive vendor team to fulfill the plan on-site. B-C, B-B

Cloud Dentistry An online/mobile marketplace where dental offices and practitioners can find each other and transact business in real time. B-B

Havyn Online shopping is growing at an incredible rate which is driving up the number of home deliveries 20% YOY. Residents expect to be able to get items shipped to their homes and property managers get stuck with managing packages for every tenant. HAVYN offers a smart locker solution as a service to building managers who want to remove this responsibility, increase resident satisfaction and retention and make more money on their properties. B-B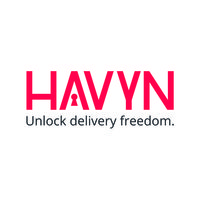 ON Switch OnSwitch is first aggregating the commercial solar and energy storage market into an efficient mass market where building owners will be connected via a web platform to their customized, highest-savings solar solutions in minutes, rather than the months required today. This revolutionary web platform will enable fast scaling, strong network effects, and simple extension to adjacent energy markets, making it the high-growth engine for an aggregated mass market for building energy. B-B
Kid CarPool - Kid CarPool is an app that aims to help families simplify the carpool process. We are not a car service. Users are made up of families with busy schedules and groups of families who attend the same school/after school program or sports team. B-C
Pree ; Pree is a new social experience where you get to ask the questions. We're free to use, and your answers are anonymous. Build up points with your participation showing off your expertise and ability to ask the best questions. B2B - ENT SW - Marketing Research