Bay Angels Investors Event - April 25, 2017 - San Francisco
Description
Recap - The founder did a terrific job last night and considerable interest by the investos Bay Angels investor event - April 25 2017 - Elemeno Health brought users , iClinCloud had investors in the room, MicroPhononwas asked about orders ENTROPIX super high interest, and Baarb, Inc.was in conversation with investor well passed closing time. BLUEDOT rocked it.
If you like to access invstors content, contact bayangels@bayangels.com Attended by about 35-38 investors, the presentation went very well, and the conversation post presentation lasted well past 9 PM. We very confident many conversation will follow - and deals made.
Bay Angels Pitch Event - Investors' event - all are welcome - please register , as door tickets are not available.
6 PM @ San Francisco
Presenting companies from Early stage to significant traction - in IoT Smart Buildings, Ad Tech, Travel Tech, Digitial Health, Security SW, and Enterprise SW.
Membership and Sponsorship - Please contact BayAngels@bayangels.com
Presenting companies
---
Baarb -B2B, B2C Travel, Hospitality


BLUEDOT B2B Mobile Advertising, Payments, Location Based Services

ELEMENO HEALTH B2B Health Care, Medical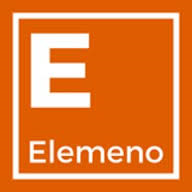 Entropix B2B IT


iClinCLoud B2B Entr SW, Analytics, AI


MicroPhonon B2B2C SmartBuilding/IoT


Event Hosted by Paris Region Prime - a Catalyst for Open Innovation - fostering mutually beneficial connections between French and American organizations

French Tech Hub helps French entrepreneurs succeed in the U.S. It operates as a One-Stop-Shop to provide a wide variety of services ranging from strategy coaching, marketing support, market assessment, business development, US funding, subsidiary creation, accounting, hosting…