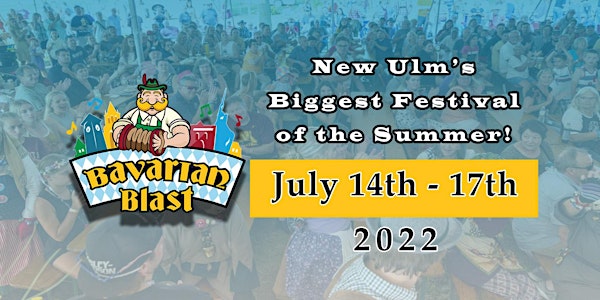 Location
Brown County Fairgrounds
1201 North State Street
New Ulm, MN 56073
4 Days of music, 4 days of food and fun. New Ulm's largest festival. Come see over 20 bands and performances in 4 days!
About this event
For details on parking, lodging, camping on the grounds, parade, band information visit www.bavarianblast.com.
Engaging in social drinking? Please ensure you have your photo identification that is valid for the state of Minnesota. No ID, no drink.
No refunds will be issued this year (2022).
Lodging at the Fairground is $150 for all 4 days, single days are not allowed. Contact 507-276-8920 for availability.