Description

The Battlefield Acupuncture (BFA) Seminar will provide you with a complete understanding of how to and when to apply the BFA protocol. By the end of this 2-day seminar you will be able to incorporate this amazing protocol into your practice to enhance your acupuncture treatments.
The BFA protocol works in synergy with all styles and forms of acupuncture treatments. Why not add a new and powerful tool into your treatment repertoire?
Come see why the US military and NATO is investing hundreds of millions of dollars into this protocol. The results and the healing process that take place in our seminars will rekindle your love of practicing medicine again!
---
DAY 1: Basic Battlefield Acupuncture (BFA) Seminar
Course Objectives
Point Concepts to understand Battlefield Acupuncture (BFA) theory
History of Acupuncture and Auriculotherapy in the U.S.A. (1784 to present)
Introduction to BFA
What is BFA / Who invented BFA?
Understand the history behind the BFA protocol
How and when to use the BFA Protocol
What are ASP Ear Needles?
How to properly use ASP® needles
BFA point location
Using the correct auricular insertion technique for BFA
Recognize Side Effects and Results of BFA
Apply BFA in clinical practice successfully – know when to use the protocol
DAY 2: Advanced Battlefield Acupuncture (ABFA) Seminar
Course Objectives
Review of Basic Battlefield Acupuncture
History of Auriculotherapy
Learn ABFA – how and when to utilize it
Pairing of Needles
Clustering of Needles
Proper use of needles and correct auricular insertion
Incorporating Nogier's Phases
Clinical Pearls: Piezo Pen, ect…
Contraindications and Outcomes of ABFA
Apply ABFA and Auriculotherapy protocols into clinical practice successfully
---
John Howard completed his degree in acupuncture from the Maryland Institute of Traditional Medicine in Bethesda, Maryland in 2004, and is nationally certified by NCCAOM. Upon completion of his acupuncture degree, Prof Howard entered into a five-year fellowship with the US military under the direction of Dr. Richard Niemtzow, MD, PHD. His fellowship included working with Wounded Warriors only days removed from the battlefield theater.
John is the Acupuncture Advisor to the Healthy Back Institute and has consulted in this position since 2006. In 2007, John's clinical observations led him to create Auriculotherapy protocols for those suffering from stress/anxiety and PTSD. Today his protocols are used in clinics and hospitals worldwide. Since then, John has created protocols to increase lactation in nursing mothers, using Piezo electricity.
In 2016, John accepted the post of Clinical Director for Acupuncture Services for the Rural Institute of Veterans Education and Research (R.I.V.E.R.) in Missoula, MT.
John travels around the globe bringing his teachings and techniques to acupuncturists and physician acupuncturists worldwide. His career, as a solo lecturer, began in 2009 and he has authored nine books and over 25 articles in two different medical fields, Acupuncture & Auriculotherapy.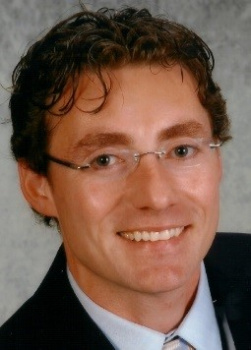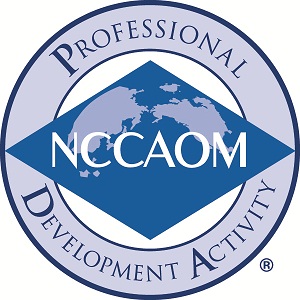 Cancellation Policy:
Full refund 1 month or more prior to workshop date
50% refund 8 – 30/31 days prior
No refund 7 days or less or No Shows.
Early Registration Deadline is
Licensed Acupuncturists or other medical practitioners:
Early Bird Special: $325 before June 21st, $365 thereafter.
AAC Member practitioners:
Early Bird Special: $315 before June 21st, $365 thereafter.
Students:
Early Bird Special: $250 before June 21st, $300 thereafter.
CSTCM Faculty:
Early Bird Special: $285 before June 21st, $335 thereafter.