Description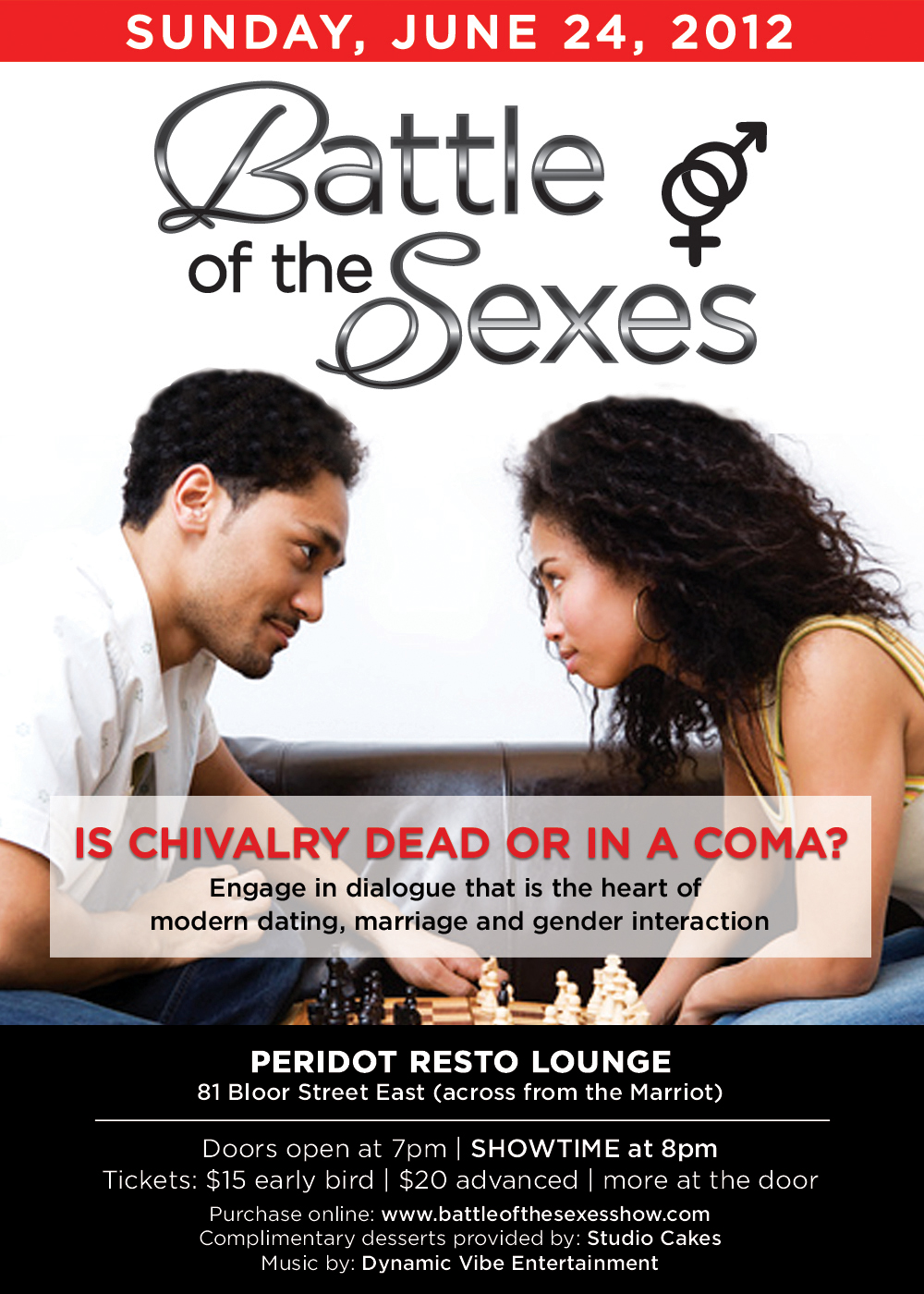 On Sunday June 24th you are invited to engage in an entertaining and insightful conversation on gender roles, sexuality and relationships inside Peridot Resto Lounge.
Topics include (but are not limited to):
Torontonian gender stereotypes
The dating hunger games
The dirty word submission
The friend zone
Approaching members of the opposite sex
The unquenchable thirst
Living at home
Join our panel of experienced journalists, authors and relationship commentators as they get to the root of why relationships succeed or fail as well as how genders perceive and interact with each other.
Enjoy cocktails, desserts by Studio Cakes, music by Dynamic Vibe Entertainment and an evening of dialogue on topics that make your grandmother blush.
The Panel:
Lincoln Anthony Blades (thisisyourconscience.com)
Telisha Ng (goddessintellect.com)
Stacey Marie Robsinon (staceymarierobinson.com)
For more details on the panel and event (including footage from the 2011 NYC show) please visit: battleofthesexesshow.com
Organizer of Battle of The Sexes - The Toronto Edition