Battle of the Bulge 2018 - Large-scale Airsoft Mission Game (180 ppl max.)
Event Information
Location
So Kun Wut Wargame Club
So Kun Wut Wargame Club, Tuen Mun
Hong Kong
Description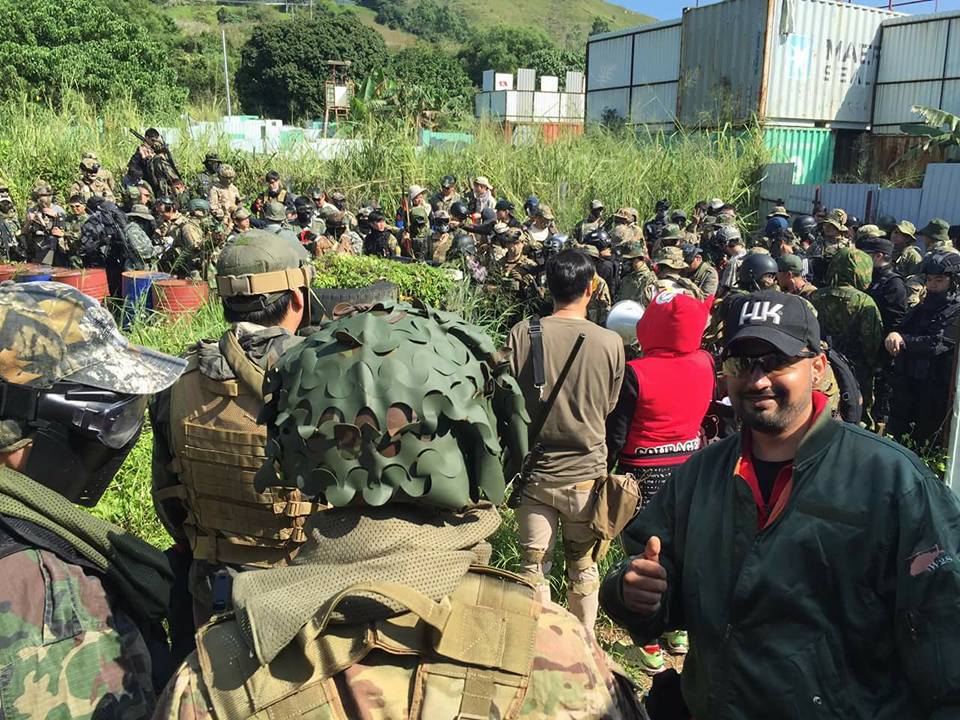 Mission: Axis must escort a number of heavy equipment, "tanks" and "shields" to port Antwerp, and control the area till end game. Allies will stop this from happening to win.
Please see event rules and mission on application form:
https://docs.google.com/forms/d/e/1FAIpQLScUHZRvlXjz-kCcAK_or5-0n6tUN6MPtw3LLtYSb3wrsRhz0A/viewform?usp=send_form
Please check announcements regularly on event main page (Facebook):
https://www.facebook.com/events/1695511330750150/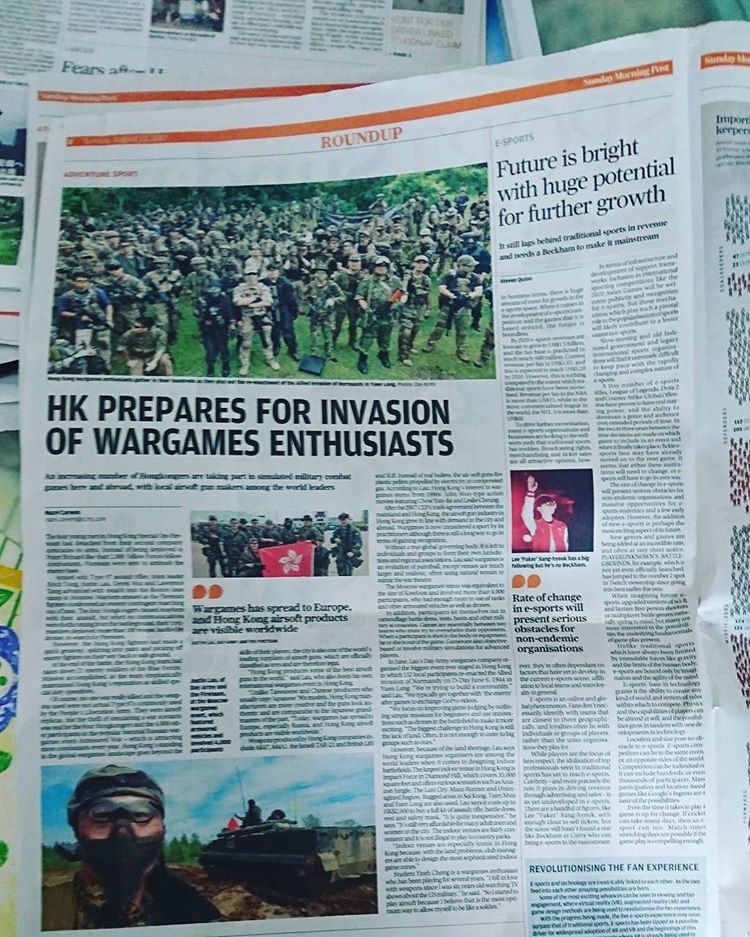 Date and time:
28th January 2018 (Sunday), 0845 - 1700
Place: So Kun Wut Wargame Club, Tuen Mun
http://www.teamwell.com.hk/
Payment A - (***NEW***) HSBC PayMe App:
Day Army Justin (+852 57683848)
Install here: https://payme.hsbc.com.hk/
Payment B - PayPal:
Day Army Intl (HK) Ltd
ID: 9MM8HPFH6VBCG
Justin.laukh@gmail.com
Payment C - ATM deposit:
1) Shanghai Commercial Bank
355-82-056-232 (Day Army Intl (HK) Ltd)
2) HSBC 082-754-441-292 (Lau K.H.)
Payment D - Cash
+$30 Admin fee per person.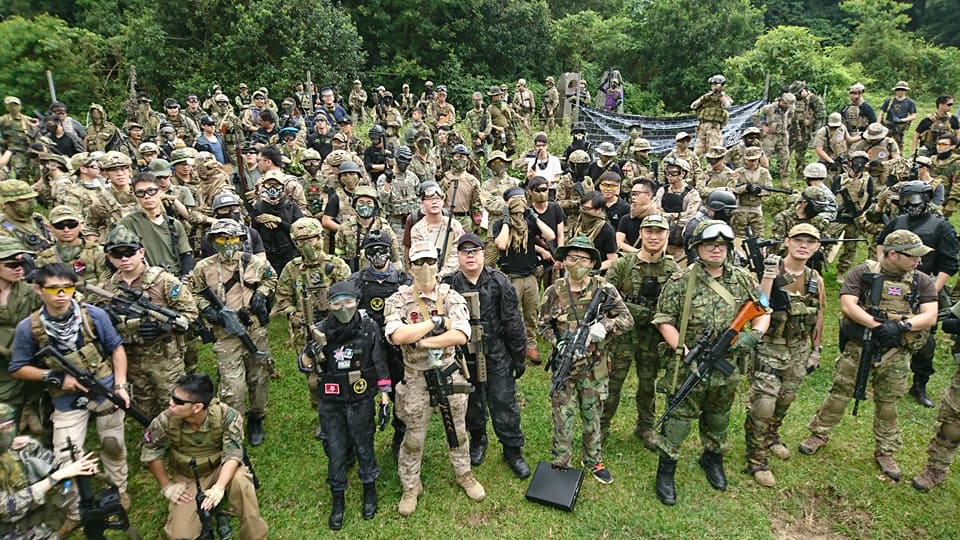 Head Count:
Allies - 80 (Radio #13 - 409.9000)
Axis - 80 (Radio #17 - 409.9500)
First Aid (Radio #9 - 409.8500)

Firepower:
1) AEG: below1.55j, lower than 20rof, magazines should not carry more than 600 rounds in total for each gun
2) Machine Gunner (Up to 10 per team, have to apply when registering): Same regulations as AEG, Lower than 20rof, no ammo limit. DRUM MAGS ONLY.
**According to poll, we temporarily accepts CA Minigun as "MG" as a gesture of support to wargame innovation. We are positively considering to make this allowance permanent but let's see how we go this time first.**
3) GBB: below 1.75j
4) Bolt-action / shotgun: below 1.85j
Only plastic BBs allowed, pistols no CO2, no green laser
We will perform random checks in game. We advise you not to challenge our system.
How to "respawn": In the starting points of each teams, there will be one "tomb stone", players shall retreat to their own starting points to sign for a ticket and respawn. Each player can respawn for unlimited times but be reminded there will be a team quota and one can no longer respawn after quota is full. Each platoon-scaled team (24-50 men) will have 50 to 100 quota (amount adjustable according to headcount, game mod and terrain).
We have been successfully executing the following reforms since 2013:
1) Random check on firepower during games, and welcome anonymous complains
2) All team captains and teammates must apply with real names
3) Having fixed instructor and 3-4 hosts/undercover hosts/administrators
Please talk to one of our committee members for track records.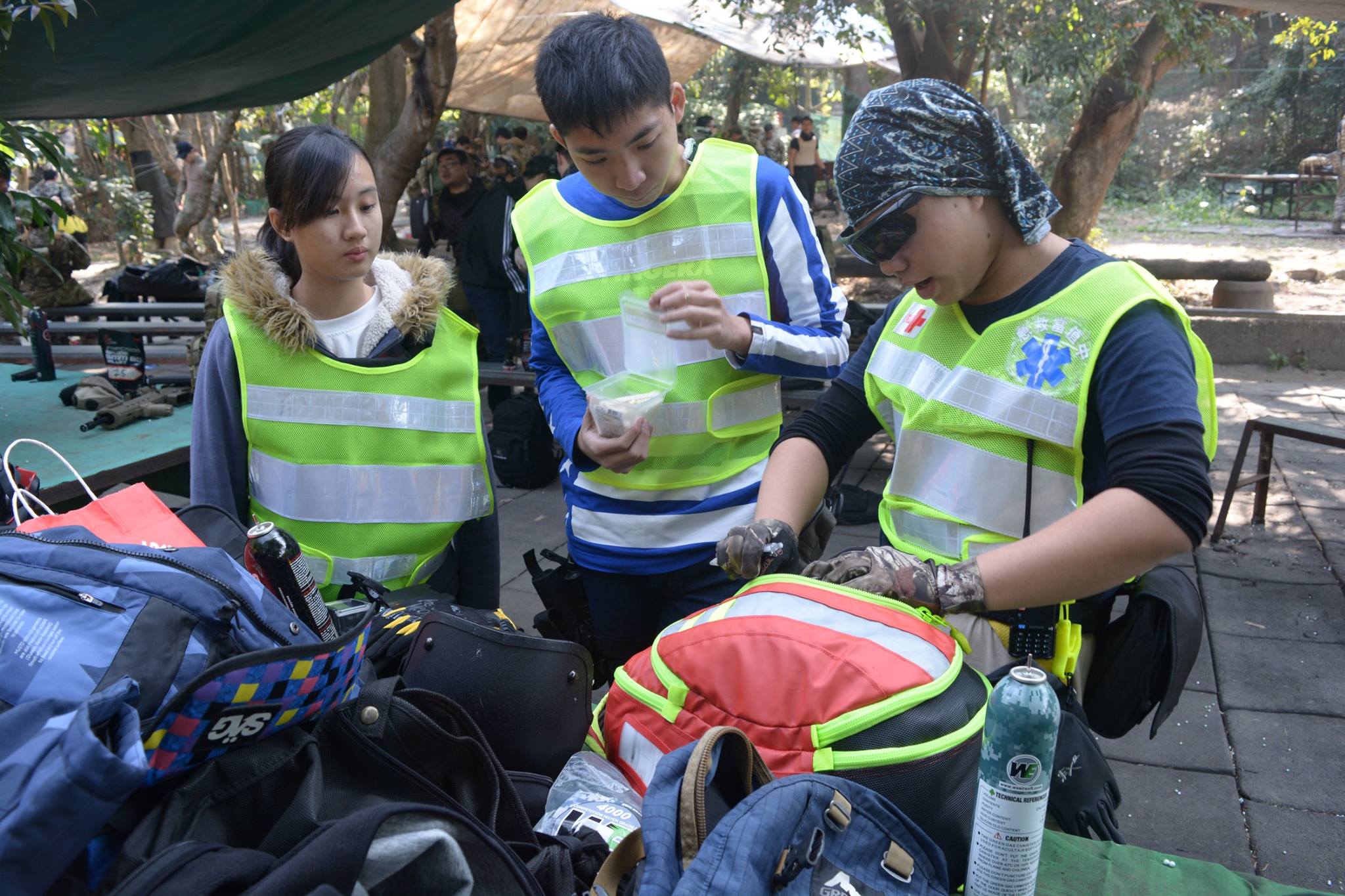 Basic rules of engagement:
1. One shot dead -- include the gun in hand and gears on body, not include shields (if applicable). We usually run lower power, fewer bullets, slower rof. Players should therefore be more aware of gentle hits.
2. Bingo -- only if you can touch your victim by hand. Be reminded any player can deny a "Bingo" and if there are any disputes, we will and can only account real hits. If you want to deny a "Bingo", be prepared for a short-distance hit.
3. Overkilling -- in 2016 we had a large debate and election that decided this NOT a violation of rules. The "dead" has an responsibility to protect himself, identify himself to others and to leave the frontline as soon as possible. Shooter should avoid overkilling but only bound by humanitarian reasons. Repeat overkillers can still be complained but the charge will likely be "poor sportsmanship" instead of overkilling.
4. Blindshot -- Firing at a direction that your eyes cannot see. We do not allow blindshots.
5. Shooting through small holes and cracks -- if the hole and crack is big enough for player to see where he's shooting, it will be allowed (not the "head size" rule which we found confusing) unless otherwise mentioned.
6. Power check -- We do a random check in games, like policemen randomly checking ID on streets instead of only checking everyone once before they become permanent residents. If you suspect an overpower player, please complain with details of suspect including gun model, clothing, body features, locations and other details.
7. Complains -- We welcome complains but we can only prosecute clear records of incidents, like specific time/venue/parties involved. Otherwise we will assume that as the losers' cry. The complainant will be kept anonymous. In the past two years we solved more than 70% of received formal complains. We hope participants will have confidence in the committee's capacity.
Timetable:
0845: embark bus
1000: arrival and set up
1045-1215: warm up small game and goggle show
1215-1230: mission briefing
1230-1330: lunch
1345: group photo
1400-1445: Mission One
1515-1600:Mission Two (Same objectives, switch side)
Price:
$240(Entry yourself), +$40 Bus, Gear Rentals +$100. Cash payers will be charged a $30 admin fee on site. Price includes game, extra equipment, logistics, etc.
First paid first served, please do the booking asap.
Sponsored by: Krafter's Milsim Tactical, IME Education, HKTFA
Organizer: Day Army Int (Hong Kong) Limited
Supporting teams: UT&F, Metro Events
Team inquiries: Alex Chan
Individual Inquiries: Alex Chan
------
We will randomly check guns that day, and welcome anonymous complains. Please discuss with game managers.
We insist sportsmanship, and request all players to be capable of taking care of him/herself.
We have a blacklist. Please ask if you have a question.

Details will be announced over time. Please mark your attendance first and to know more, you are invited to view photo footages of our Mission last year.
----------------------
Date and Time
Location
So Kun Wut Wargame Club
So Kun Wut Wargame Club, Tuen Mun
Hong Kong