Description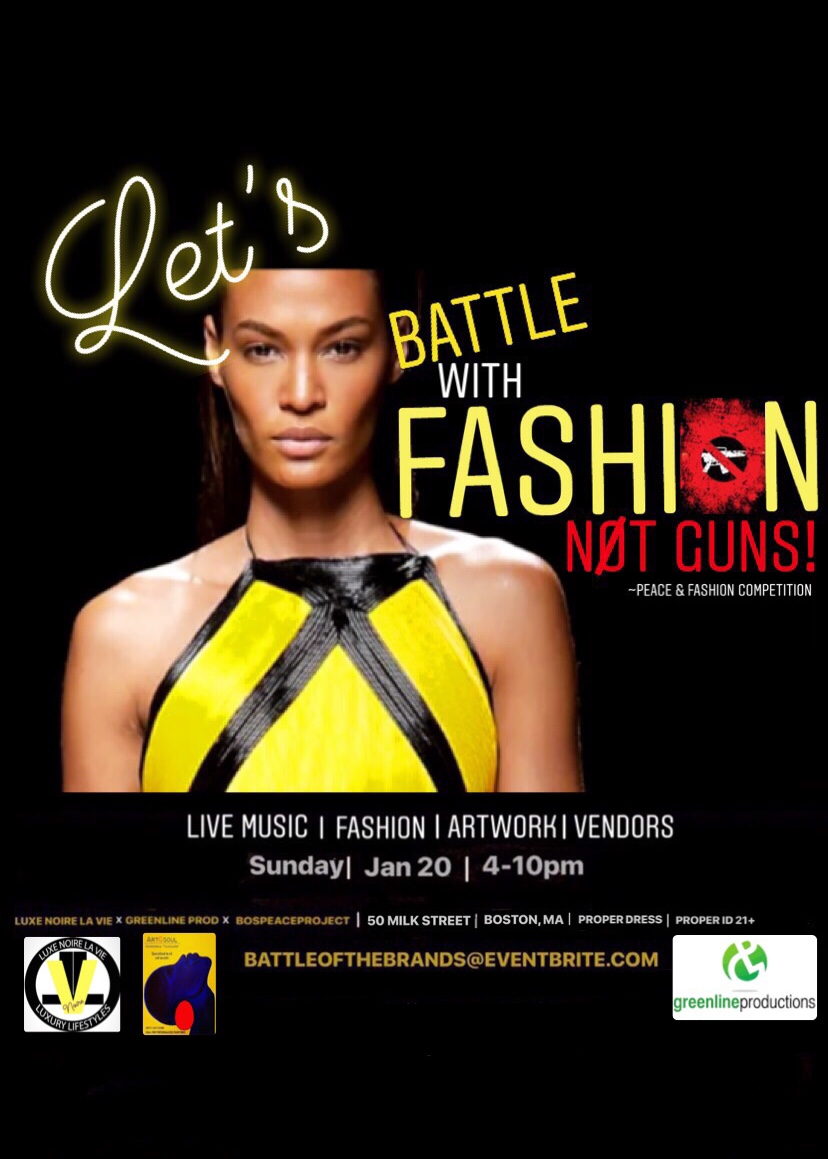 Battle of the Fashion Brands where top Boston fashion designers compete showcasing their best Spring Fashion..... Designers are judged based on style, creativity, and pushing for peace In their collection....

Lets battle with fashion not guns!!
— ART and FASHION will be available for purchase
Proceeds will go towards homicide awareness & BosPeace Project
Moms affected by homicide will model in this show! Let's show these moms our support!
Lets stop the violence and bring the PEACE ☮️
In honor of MLK
Let's come out and enjoy a night of elagance, fashion, music and art all in one night!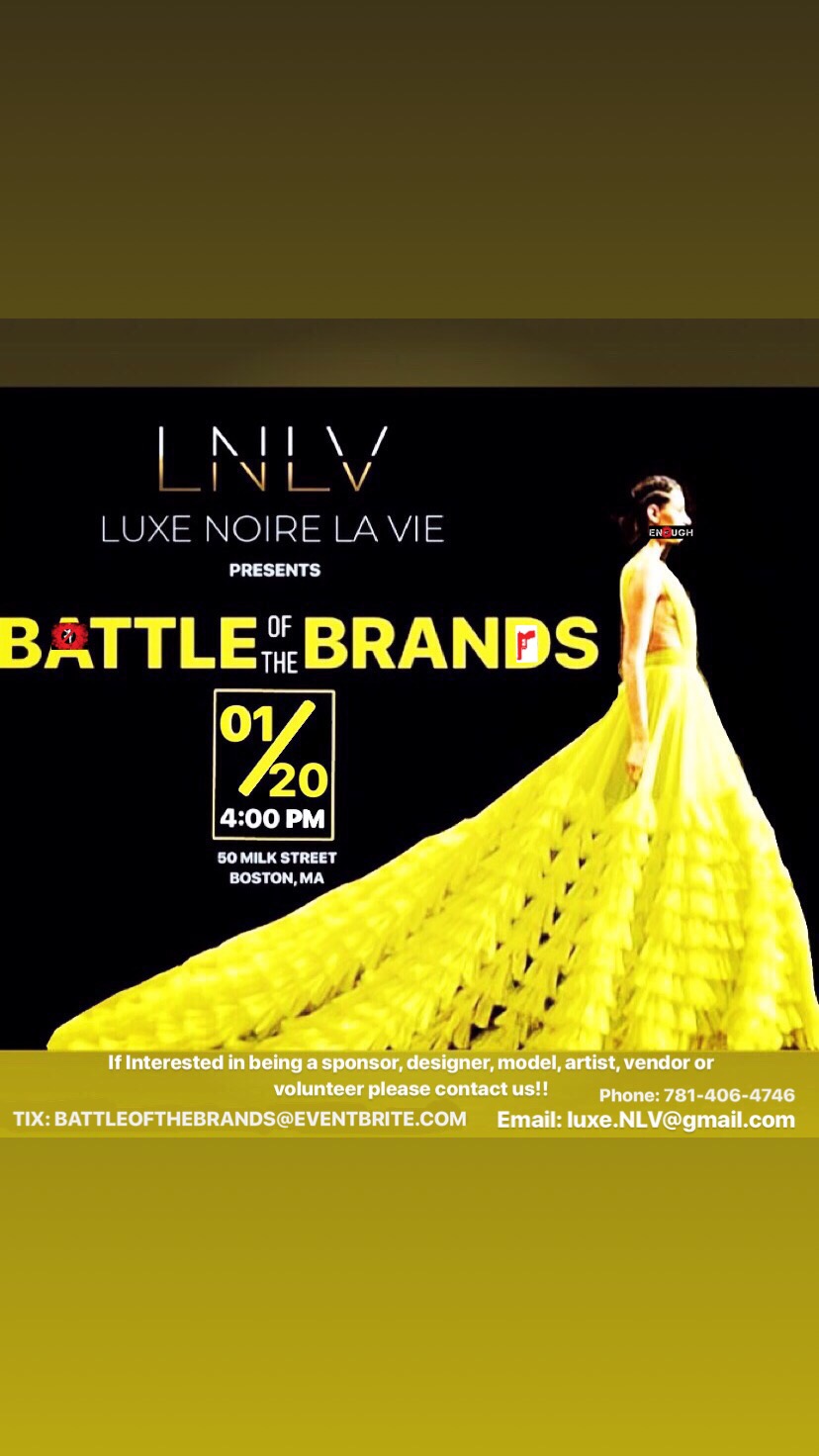 Please email us if you are interested in participating in this event at: LUXE.NLV@gmail.com, please state interest in subject ex. Designer, Model, Vendor, or MUA.
Purchase your tickets TODAY!