Description
Impact Luncheon - Invest in Saving Lives - OncoGenesis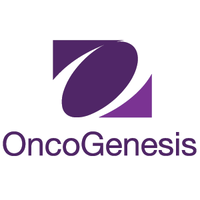 Our Mission - Providing tools to Screen… Diagnose… and Guide decisions in cancer treatment:
Improving health outcomes and saving lives
Providing access to effective, economic, quality solutions for low resource settings
Delivering significant value to partners and investors
OncoGenesis was formed to provide women worldwide with access to point-of-care screening for Cervical Cancer.
Cervical cancer is the second most prevalent form of cancer found in women with approximately half a million dying unnecessarily each year. This multi-billion dollar market is the focus of an experienced group of executives, scientists & medical advisors who are developing this breakthrough diagnostic system for use in both the clinical laboratory and point-of-care markets.
OncoGenesis is in advanced development and testing of a next generation, low-cost test that will provide women worldwide access to screening, significantly improving early detection of cervical disease over the current Pap and adjunctive HPV tests.