Description
OPEN LEVEL
August 12 • Battery Dance | USA - 1:30pm-3pm
August 13 • Iker Karrera Dance Company | Spain - 10:30am-12pm
August 14 • Battery Dance | USA - 10:30am-12pm
August 14 • Sandip Mallick | India - 12:30pm-2pm
August 15 • Citadel + Compagnie | Canada - 10:30am-12pm
August 17• Skopje Dance Theater | Macedonia - 10:30am-12pm
August 17• Mophato Dance Theatre | Botswana - 1:00pm - 2:30pm
please arrive at least 15 minutes before
---
BATTERY DANCE
Battery Dance, host of the Battery Dance Festival and workshop series, has been based in Lower Manhattan for 42 years. Its founder and artistic director Jonathan Hollander has produced nearly 100 original dance works in collaboration with a diverse array of composers, designers, and a cast of outstanding dancers. Together, company dancers and workshop leaders, Mira Cook, Bethany Mitchell, and Sean Scantlebury, have led Dancing to Connect Workshops and performed in over 64 countries.
IKER KARRERA DANCE COMPANY
Iker Karrera Dance Company was founded by Iker Karrera, Fernando Lazaro, and Amaya Galeote and is currently directed by Iker Karrera and Fernando Lazaro. The company began in 2013 and was born out of a need for change. With a comprehensive background as teachers as well as performers and choreographers, they have a common philosophy of life and have dedicated more than half of their lives to dance. Commitment, dedication, and a positive attitude are the three fundamental pillars on which their work is based. With their image being on the cutting edge and fused with quality, they are placing their bets on a new way to carry forward different artistic projects, all of them under one banner.
SANDIP MALLICK
Sandip Mallick, an internationally acclaimed Kathak exponent, started training under Guru Smt. Sreelekha Mukherjee at the tender age of four. Continuing the talim under her, he also has worked with Pt. Birju Maharaj ji, Pt. Chitreash Das, Guru Bela Arnab, Guru Bandana Sen, Pt. Ram mohan Maharaj, Pt. Vijay Shankar, Smt. Saswati Sen. He has undergone his rewaz (practice) with Pt. Kumar Bose on tabla since 1997. An MA from Rabindra Bharati University, Sandip is an auditioned artist of Doordarshan and empanelled artist of ICCR. He is a Junior fellowship holder of the Government of India. He is a regular performer in various prestigious festivals like Khajuraho, Chidambarahm, Konark, Kathak Mahotsav, SNA Swarna Samaraho, Udayshankar, and many more in India and in USA, Canada, UK, Germany, Spain, Czech Republic, Italy, Singapore, and Bangladesh. Sandip is the founder and director of Nadam. The students of Nadam are working across the globe with a remarkable reputation.
CITADEL + COMPAGNIE
Citadel + Compagnie is an award-winning Toronto-based professional dance organization that creates, produces, and presents works on local, national, and international scales from its home base in a former Salvation Army Citadel in Regent Park. Since 2007, C+C has renovated, revamped, and transformed The Citadel into a place where artists rehearse, create, and perform and where the community learns, explores, and shares.
MOPHATO DANCE THEATRE
Founded in 2009 by Andrew Letso Kola, Mophato Dance Theatre (MDT) is Botswana's first Afro Fusion and Contemporary dance company. MDT was created with the vision of blending contemporary dance with traditional African dance, and the realization of this vision has brought with it impressive results. In 2011, MDT won My African Dream Battle of the Finalists. The very next year, MDT went on to perform at the Stepping Stones Program, Dance Umbrella 2012 where they were chosen by the dance forum in Johannesburg as the winners of the Pick of the Stepping Stones Award. Under a decade since their inception, Mophato Dance Theatre has already performed in Botswana, Nambia, the United Kingdom, China, Nigeria, South Africa, and Belgium.
SKOPJE DANCE THEATER
Skopje Dance Theater (SDT), lead by one of the most popular Macedonian choreographers, Risima Risimkin, is the first professional contemporary dance company in Macedonia, supported by the Ministry of culture. The theater is based in Skopje, capitol of Macedonia and it's founded in 2011. SDT is producing 4 premieres per year and has guest tours throughout Macedonia, the region and Europe. From the very beginning the aesthetic of the theater has been modern, fresh, and looking for new challenges, developing their own philosophy, based on the research of the connection between body and mind. Skopje Dance Theater not only has guest choreographers from abroad, but also promotes young emerging artist and new choreographers. Skopje Dance Theater has a strong connection with Skopje Dance Academy, the first academy on university level for contemporary dance in the whole region. SDA is working in partnership with the prestigious Rotterdam Dance Academy from Netherlands. SDA students are participating in the program of Skopje Dance Theater, where they can work with high level choreographers and perform in Skopje, Macedonia and abroad.
Organizer of Battery Dance Festival 2018| FREE DANCE WORKSHOPS
Battery Dance performs on the world's stages, teaches, presents, and advocates for the field of dance. Battery Dance is dedicated to the pursuit of artistic excellence and the availability of the Arts to everyone. An integral part of the fabric of New York City for 40 years, Battery supports the creative process; educates children in the New York City schools; enriches the general public through local programs and performances, national and international tours, and international arts exchange programs.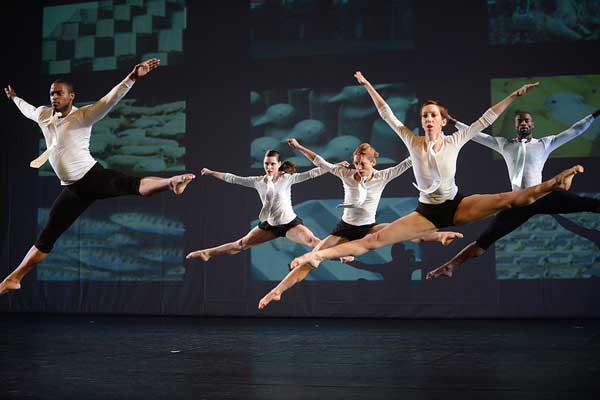 Based in Lower Manhattan, Battery Dance has produced nearly 100 original dance works choreographed by its founder and artistic director Jonathan Hollander, in collaboration with a diverse array of composers and designers, and its cast of outstanding dancers.
Battery's repertoire reveals a wide thematic and stylistic range. Presented in New York City and on tour in the U.S. and worldwide, Battery performances are characterized by choreography and music inspired by worldwide sources, reflecting American society and its multiplicity of cultures. Musical accompaniment, often commissioned and performed live, is a hallmark of the Company.
The Company is among New York City's foremost cultural ambassadors through its participation in international performing arts festivals, conferences and symposia throughout 60 countries on 5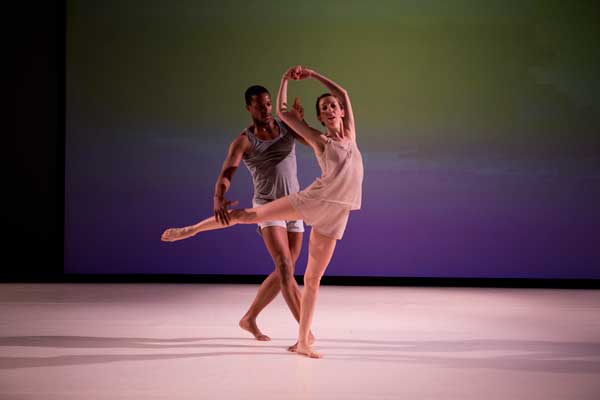 continents.
Battery Dance is a community-spirited presenter of the free annual Battery Dance Festival, introducing New Yorkers to over 200 dance companies in more than 35 years.
Through its arts-in-education programs in New York City public schools, Battery dancers serve as teaching artists in primary, middle and high schools throughout the five boroughs. Battery facilitates in-school performances and master classes by international visiting artists, providing first-hand introductions for many city school children to the cultures of the world.
In its Lower Manhattan home-base, equipped with two large studios, the Company provides subsidized rehearsal space for over 400 choreographers and dance companies each year.