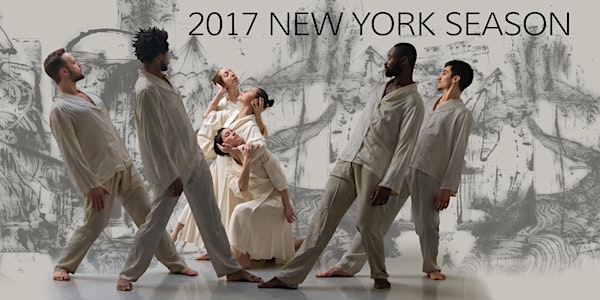 Battery Dance 2017 New York Season - Opening Night & Reception
Date and time
Wednesday, May 10, 2017 · 7:30 - 10:30pm EDT
Location
Schimmel Center for the Arts 3 Spruce Street New York, NY 10038
Refund Policy
Contact the organizer to request a refund.
Description
Artistic Director: Jonathan Hollander
Dancers: Sean Scantlebury, Robin Cantrell, Mira Cook, Clement Mensah, Bethany Mitchell, Razvan Stoian with Hussein Smko, Iraqi dancer, First recipient of Adel Euro Campaign for Dancers Seeking Refuge
Visual Artist: Kevork Mourad
Production Designer: Barry Steele
*Proceeds from the event will help to support Battery Dance's work with refugees in Europe.
For general admission tickets visit: http://tickets.batterydance.org
The artistry that has propelled this company into international prominence and its passionate social activism will merge as Battery Dance unveils four new works in its 41st Annual New York Season at Schimmel Center for the Arts:
On Foot

Reflecting his company's engagement with refugees and youth in conflict zones over the past decade, Jonathan Hollander has assembled artistic forces that pair the Company's brilliant ensemble of dancers with Kevork Mourad and Kinan Azmeh, Syria-born visual artist and musician respectively; Tunisian composer Anouar Brahem; and Iraqi dancer Hussein Smko, first recipient of the Company's Adel Euro Campaign for Dancers Seeking Refuge. This powerful collaboration yields choreography, visual imagery and music that pulsates with the life-force of refugees who overcome staggering odds to reach safety and promise in new lands, while mourning lost family and community members, perished dreams and destroyed homelands. Kevork Mourad will participate in the performances by making art that is projected onto the stage as the dance transpires, creating an immersive environment that is enhanced by the lighting design of Barry Steele.
Reconstruction

Following the pattern it established in 2011 with Autobiographica and continued in 2013 with Perceptual Motion, Battery Dance unleashes the choreographic talents of its dancers in the creation of a new ensemble work with segments spearheaded by each Company member. The group Matmos created an album sampled from reenactments of battles from The American Civil War and it is against this "musical" background that Company members express their responses to living in the current chaotic political environment. Each dancer has chosen a unique cut from the album and their movements are kinetic, athletic, fast-paced and visceral.
Double Knot
Channeling the talents of two young male dancers, Hussein Smko from Iraq and Razvan Stoian from Romania, Battery Dance's own Sean Scantlebury crafts a propulsive duet evoking imagery of wrestlers, gladiators, compatriots, competitors and brothers. Recently, Scantlebury was honored to be included in Dance.com's "15 Black Dancers Who Are Changing the World," second only to Misty Copeland.
Echoes of Erbil
Spoken word, gesture and movement combine in this evocative solo that references the land, traditions and culture of the Kurdish region of Iraq, created and performed by Hussein Smko, the first recipient of Battery Dance's Adel Euro Campaign for Dancers Seeking Refuge.
Tickets include a VIP ticket to the MAY 10 opening performance at the Schimmel Center for the Arts, 3 Spruce Street at 7:30PM, and the post-performance reception. Proceeds from the event will help support Battery Dance's work with refugees in Europe.

About the organizer
Battery Dance performs on the world's stages, teaches, presents, and advocates for the field of dance. Battery Dance is dedicated to the pursuit of artistic excellence and the availability of the Arts to everyone. An integral part of the fabric of New York City for 40 years, Battery supports the creative process; educates children in the New York City schools; enriches the general public through local programs and performances, national and international tours, and international arts exchange programs.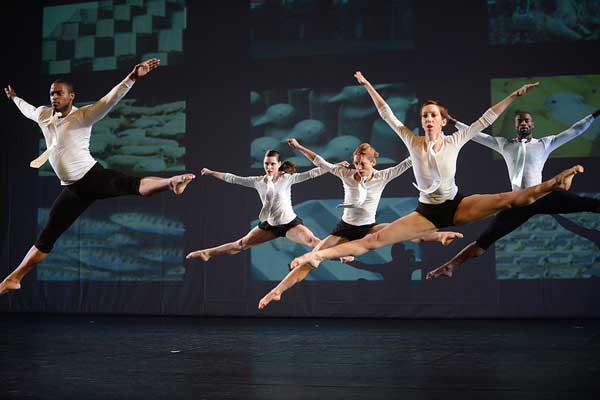 Based in Lower Manhattan, Battery Dance has produced nearly 100 original dance works choreographed by its founder and artistic director Jonathan Hollander, in collaboration with a diverse array of composers and designers, and its cast of outstanding dancers.
Battery's repertoire reveals a wide thematic and stylistic range. Presented in New York City and on tour in the U.S. and worldwide, Battery performances are characterized by choreography and music inspired by worldwide sources, reflecting American society and its multiplicity of cultures. Musical accompaniment, often commissioned and performed live, is a hallmark of the Company.
The Company is among New York City's foremost cultural ambassadors through its participation in international performing arts festivals, conferences and symposia throughout 60 countries on 5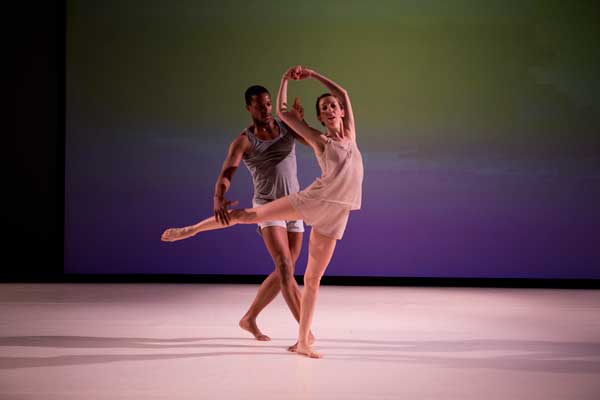 continents.
Battery Dance is a community-spirited presenter of the free annual Battery Dance Festival, introducing New Yorkers to over 200 dance companies in more than 35 years.
Through its arts-in-education programs in New York City public schools, Battery dancers serve as teaching artists in primary, middle and high schools throughout the five boroughs. Battery facilitates in-school performances and master classes by international visiting artists, providing first-hand introductions for many city school children to the cultures of the world.
In its Lower Manhattan home-base, equipped with two large studios, the Company provides subsidized rehearsal space for over 400 choreographers and dance companies each year.