Multiple Dates
Batterer Intervention Program (BIP) Online Supervision Sessions
Description
In the effort to maintain and strengthen BIP programs across the state, NMCADV is hosting ongoing, online supervision sessions for BIP/DVOTI facilitators, led by trainer Jeffrie Cape.
Small group, interactive, video supervision will allow individuals an opportunity to clarify implementation issues of HEAL or other curricula, identify and strategize personal issues related to working with batterer populations, and explore and process group related issues. The format is informal and allows for issues to be addressed in a timely fashion. All time spent in these sessions will count towards your continuing education requirements for CYFD-approved providers.
Pre-Requisite: These sessions are for anyone who has already attended a 20-hour Fundamentals training with Jeffrie Cape and/or David Garvin.
Technical Requirements: A computer with a web cam, tablet or smart phone. We currently use Google Hangouts (private) for supervision sessions. After registering, you will receive an invitation to the call through email. The email in the link will take you to the private web meeting.
Additional Colleagues: Your colleagues can join you (on the same computer) at no additional cost. This is great for learning together.
Presenter:
Jeffrie K. Cape is the director of Charron Services LLC and started HEAL (Helping Explore Accountable Lifestyles), a 52 session Batterer intervention program and WEAVE (Women Exploring Accountably Violent Encounters) in Oakland County, Michigan. She is also employed part time at ADA (Alternatives to Domestic Aggression) in Washtenaw County, where she facilitates groups, trains, supervises staff, develops and refines curriculum for community and prison based programs.
Ms. Cape has more than 25 years of clinical experience and also has a private practice with varied clientele. She was appointed to the Michigan Domestic Violence and Prevention and Treatment Board by Governor Snyder in 2011, has helped develop local standards for batterer intervention programs and was a member of the governor's task force to develop state standards. She was active in the development and formation of BISCMI in 1995, was a past chair and still serves on the board. She was also chair of the Batterer Intervention Provider Standards Compliance Council (BIPSCC) and one of the originators of AQUILA.
She participates in a variety of state and local task forces as well as provides local and national training and supervision for agencies and individuals who work with individuals involved in domestic violence.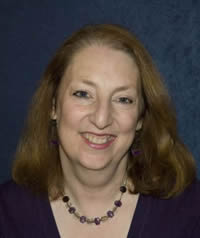 Cancelation Policy: The fee is non-refundable if cancelled less than one week prior to the event.
Funding: Supervision sessions are supported in part with funding from the New Mexico Children Youth and Families Department, Domestic Violence Unit.
Disabilities: NMCADV encourages persons with disabilities to participate in its programs and activities. If you anticipate needing any typeof accommodation or have questions about the physical access provided, please call 505-796-2130-9240 or email training@nmcadv.org in advance of your participation.