Batter Up: Covid-Safe Comedy on a Baseball Diamond is an outdoor socially distanced stand up comedy with your covid-safety in mind.
About this event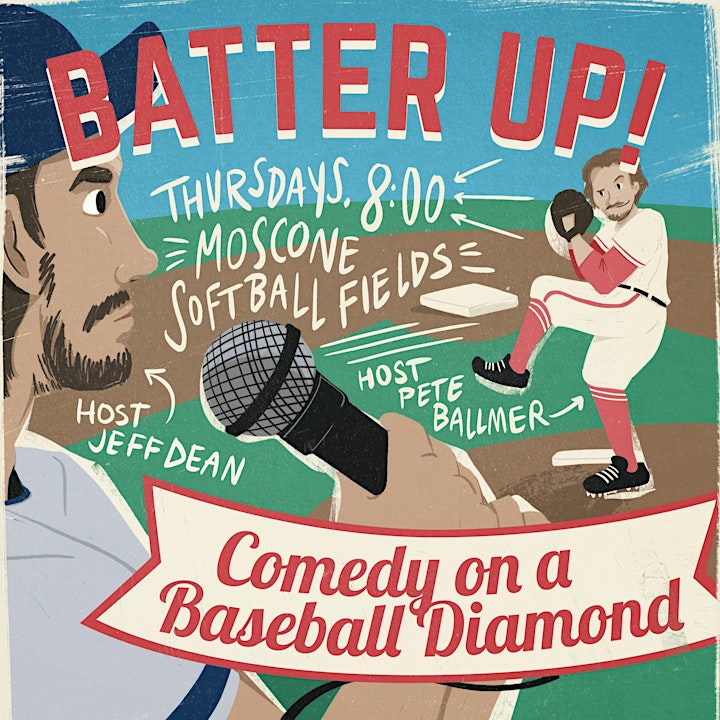 Batter Up: Comedy on a Baseball Diamond is a free outdoor stand up comedy show. The best local comedians as well as comedians you've seen on Netflix, Comedy Central, and more will be performing for you at the Moscone Softball Fields in San Francisco's Marina District.
Is this show really free?
Yes, but keep in mind, we will ask for donations for our out-of-work comedians during the show. Donate what you can, if you can!
Where is it?
We'll be at Moscone Fields at 1601 Bay Street, but it is a big park with quite a few fields, so some people have trouble finding us. We'll be at the North West baseball diamond. We left a picture of where it is on the map on the bottom.
Whats the parking situation?
Quite good honestly! It's a pretty residential area, generally plenty of spots available close to the field.
Good food spots nearby?
Jake's Steaks is right across the street from the park and sells fantastic cheesesteaks and other sandwiches. They are also sponsors of the show, but only because we (the producers of the show and authors of this facebook event) were already going there every week so we wanted to formalize our love for their food. It's great.