Description
The Baton Rouge Blues Foundation will host the annual Rent Party on the Commerce Building rooftop on April 7, 2016. This pre-festival party will feature a set by Jimmy Duck Holmes. Doors open at 7 p.m. and the show runs from 8 p.m. to 11 p.m. Complimentary beverages will be provided. Tickets are $35 in advance and $40 at the door, and includes membership to the Baton Rouge Blues Foundation for a year.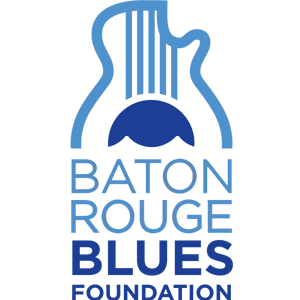 About Jimmy 'Duck' Holmes
Not only a student and teacher of the "Bentonia School of Blues"—whose alumni include Skip James, Jack Owens, Henry Stuckey and Cornelius Bright—Jimmy 'Duck' Holmes is the proprietor of one of the oldest juke joints in Mississippi, the Blue Front in his native Bentonia. Though he has been playing the blues his entire life, it wasn't until the mid-2000s that he began widely performing his music and recording albums. Since his first album in 2003, Homes has gone to release several additional albums. His most recent album, last year's It Is What It Is, was released under Blue Front Records, which he launched in November 2014 to promote and preserve the country blues.
What is a Rent Party?
Rent parties originated in 1920s Harlem to raise money for musicians as a means to pay the rent. Proceeds from this event will benefit the Baton Rouge Blues Foundation and support its mission to promote, preserve and advance Baton Rouge blues culture. The inaugural Rent Party was held before the 2013 Baton Rouge Blues Festival. A truly can't miss experience, unexpected collaborations and impromptu sets are typical, pairing up-and-coming performers with swamp blues legends.