Baton Rouge Area — Raising Kids to Do Hard Things

Saturday, November 15, 2014 from 8:30 AM to 5:30 PM (EST)
Event Details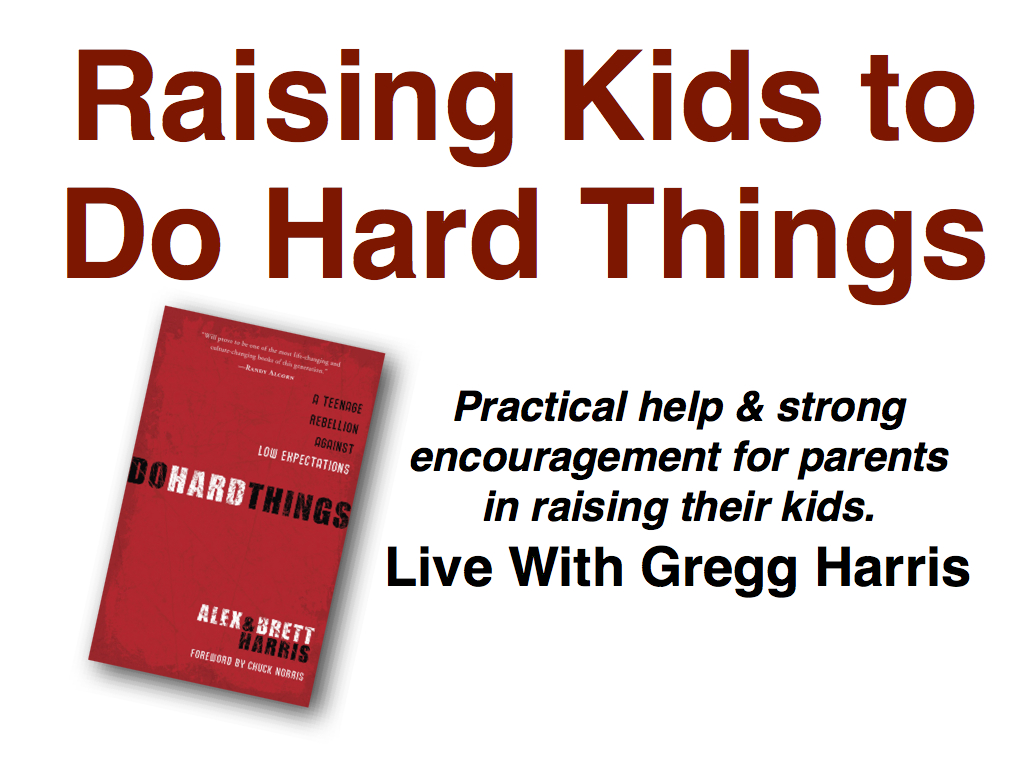 Baton Rouge, LA Area

Saturday, Nov. 15, 2014, 8:30 am to 5:30 pm
Florida Boulevard Baptist Church
10915 Florida Blvd, Baton Rouge, LA  70815

---
Hosted by Christian Home Education Fellowship of Louisiana
---
"You can't spend much time with the Harris children... without concluding that their parents have done something remarkable, and have earned the right to be heard." 
— Randy Alcorn, 
Author of Heaven & If God is Good

---
"With this workshop, I did not leave with just a handful of nuggets, I left with an entire gold mine. Great insights." 
— Kevin D. Grimes
Grimes & Reese: A Professional Company of
 Attorneys and Counselors, Idaho Falls, ID
---
Welcome to A Better Way to Raise Your Kids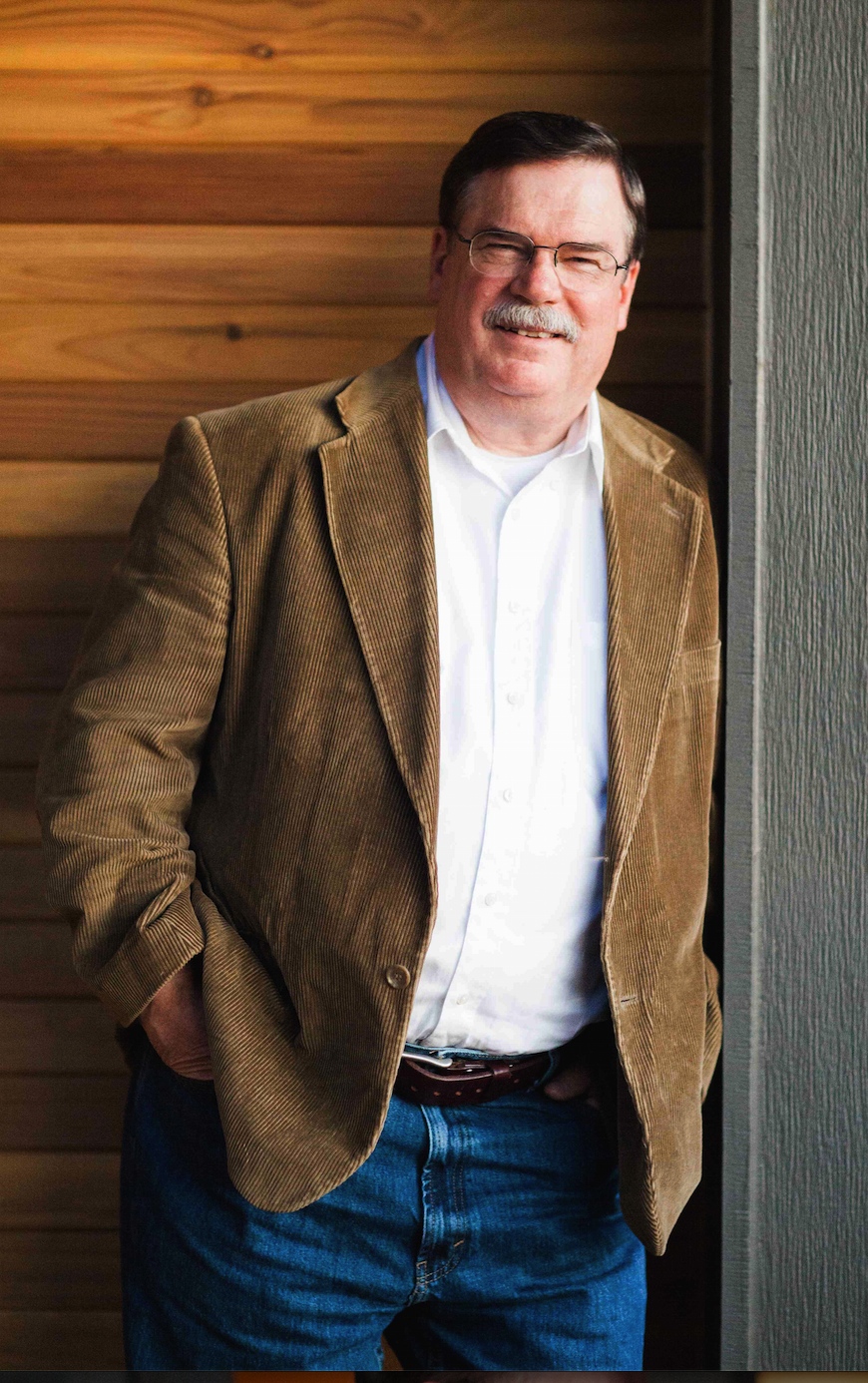 It's not easy to raise kids today. In fact, it's down right hard. But don't be discouraged. Things are never as hopeless as they seem. Sometimes the kids who give us the most trouble go on to be the most useful to God. Imagine what it must have been like to raise the Apostle Paul when he was young Saul of Tarsus.
Saul's Father: "Saul, what are you doing out there to your little brother?"
Saul: "We're playing 'Stone the Heretic.'"
Dad: "You untie him right now! What in the world were you thinking?"
Saul: "You don't agree with him do you, dad?" (tossing a stone up and down)
Now days we face many challenges that parents in the past never had to deal with, like the invasion of the gadgets. Screen time now competes with school and family time in most homes.  How can we reign it in and make it for for our kids?
Access to pornography has exploded. What can parents do?
Changing attitudes toward all kinds of immorality has crept into even the most godly household. We cannot assume our kids agree with us just because they live with us. We have to explain what we believe and why we believe it. (Hint: "Because I said so" is not a reason. We can do better than that.)
Communicate With Arguing
In many homes today there is a tendency for every conversation to devolve into an argument. Some kids just enjoy arguing. And if your kids have studied Speech & Debate in school, as many have, they will probably run circles around you even when they are wrong. You raised them to be a force to be reckoned with, and now you have to reckon with them every day just to get them to pick up their dirty clothes and clean up their room. I've been through all of that with six sons and one daughter.
How did it go? I'm still working on the youngest two sons (i.e. Isaac & James). 
But all of the older ones made it through their teenage years and are now married and living enthusiastically for the glory of God. The oldest two are pastors (i.e. Joshua and Joel). One is in his last year of law school at Harvard (i.e. Alex.) One is writing new books and caring for his young bride in her battle with Lyme Disease. (i.e Brett). We don't always get to choose what kind of "hard things" we have to do in life.


My only daughter, Sarah, is what I call a "liberated traditionalist." She could have been anything she set her mind to, and, to be honest, she had me wondering for a while what she wanted to do. Then she met her husband and decided to use her freedom and her many talents to be a wife and mother. She just had her first baby boy. She is also learning how to design and build websites on the side.

"I Did Not See That Coming"

What I am saying is that you cannot know which way kids will go just by what they are like as kids. God has a way of turning things around. Some kids tend to just barely "clear the trees on take off," if you know what I mean. White knuckles become a fashion statement in parenting. Others seem to know just what they want from the age of 6.

I have seen things go the other way as well.  The kid who seemed to be a future leader goes off into the weeds of this world, blaming everyone but himself for the fact that life is not working out as they had hoped. Addictions are real and Christian kids are not immune to the evils of this world. The Prodigals are out there, and we pray for God to bring them to their senses and guide them back into our arms with a new heart and a better attitude. All we can do is pray and wait and be open to communicate.

God is faithful to His Word. Our kids turn out the way they do, partly because of us, and partly in spite of us. If we would not dare take all the credit for their great accomplishments, then neither should we take all the blame for their failures. And we must remember that the story of their life is not over yet.  There will be twists and turns in their path, just as there have been in our own. Don't lose hope. Don't take anything for granted.
Wisdom is the Thing

Raising Kids to do Hard Things is a "family-wisdom workshop." In it I try to provides more than just text-book information about parenting.  Raising Kids to Do Hard Things lays the foundation for being truly wise in the way you raise your children, the good, the bad and the not so good looking.It is full of encouragement, but not false hope. Its a kick in the pants for those who are lazy.  But it is a breath of fresh air for those who are living under a load of guilt.

Wisdom is the ability to see how one thing relates to another in God's purposes. With wisdom we are able to walk effectively toward a worthwhile goal in life. No matter where we are on the map, we can get to a better place by walking in wisdom.

Meet the Twins
My son's, Alex & Brett, have done a good job of raising awareness among teens of what teens are capable of. TheRebelution.com has helped launch a movement around the world to do hard things.It is amazing what God has done through their books.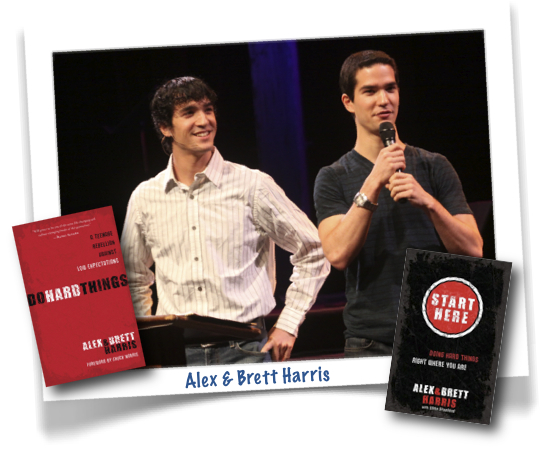 When they say "hard things," they mean truly great things, good things, the kind of things that need to be done, and which, unfortunately, very few people today are willing to do.Our goal in Raising Kids to Do Hard Things is not merely to keep our kids from getting into trouble, but rather to help them get into the right kinds of trouble. The kind that comes from turning the world up-side down.
Just as young Saul of Tarsus went on to become the Apostle Paul, so our young, eye-rolling, yea-whatever, I'll do it later, teenagers can go on to become a new generation of history makers for the glory of God and the good of others.  Come and find out how it works.
Saturday Workshop Schedule:
 8 am Final Check-In
8:30 am Delight-Directed Study

"I'm bored." "I'm lonely." These are two of the most powerful, God-given appetites your kids have. These appetites are intended to draw your kids to a feast of good things to learn and great friends to work with. So, don't waste them! Learn how these appetites relate to the "lost keys of learning." Learn how people of all ages can learn twice as much in less than half the time, and all while having fun with a few good friends. BTW, everyone can become a delight-directed scholar and author at any age.

Improving Moral Character  

It's one thing to Do Hard Things and it's another to do GOOD Things (e.g. robbing a bank is hard, but it is not good). Jesus tells us that "a bad tree cannot bear good fruit." That means good moral character is neither taught nor caught. It is the fruit of a new nature and a changed heart. So, how can you reach your kids with the truths they need to understand, believe and obey? Please bring even your most hardened hearts for this session. God has used it to turn many lives around. BTW, many parents also struggle to find assurance of their salvation.

10:30 am Break
11 am Child Training God's Way

God trains His kids with five basic techniques that lead each of His kids on to greater responsibility & freedom. We can follow God's example with our own kids, training them up in "the discipline and instruction of the Lord." Whether you are a new parent of babes and toddlers, or a seasoned parent of teens and young adults, this session will help you communicate more effectively without yelling and administer discipline more effectively without anger. BTW, most parents today need this kind of information because they did not learn it from their own parents.

12:00 Noon Lunch Break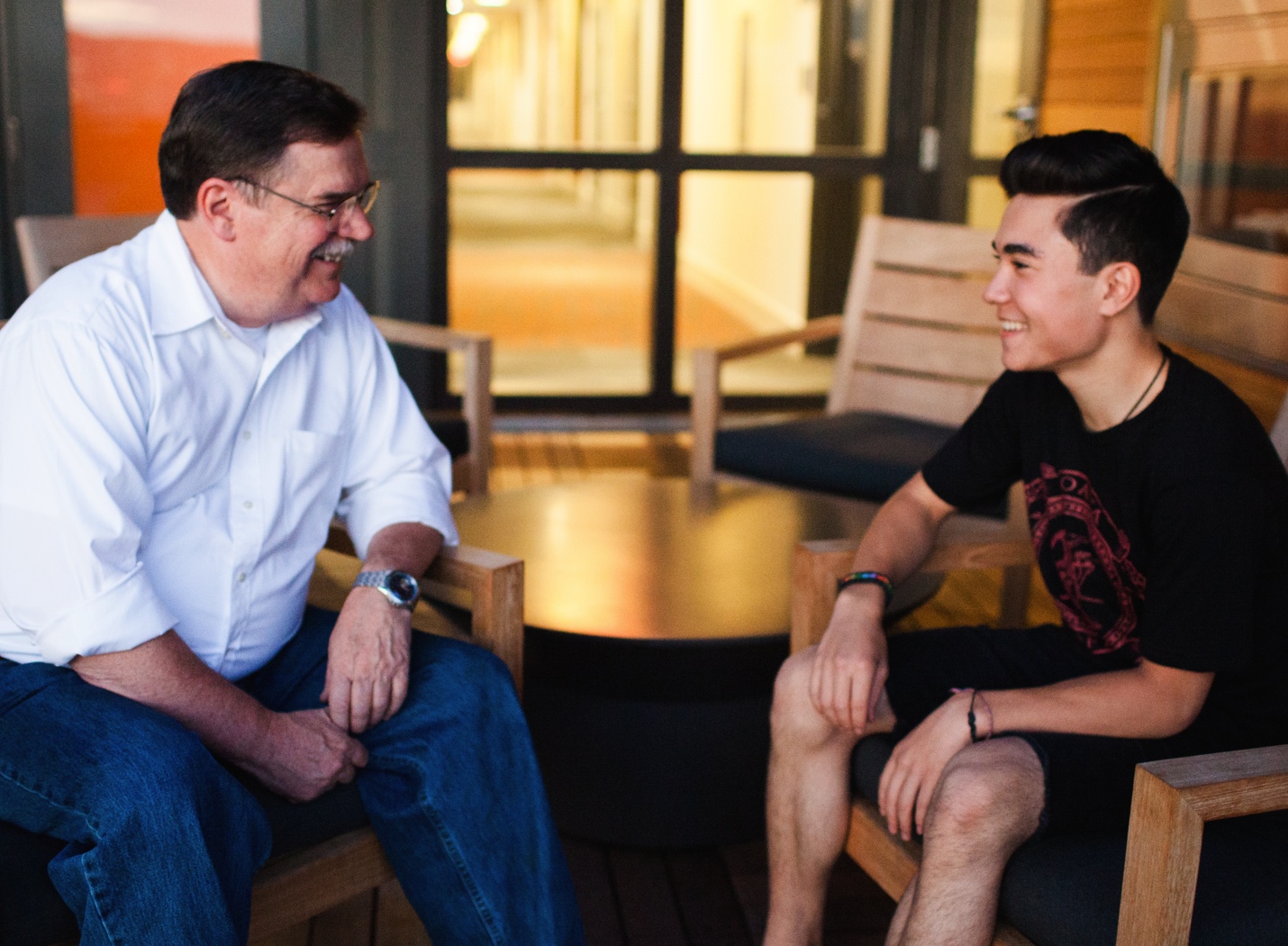 1:00 pm Making the Most of Your Time

"As the twig is bent, so grows the tree." Training your kids to make the most of their time is one of the most important "twigs" you will ever "bend" in their young lives. Learn how to help them motivate themselves to set a schedule, clean up their room, organize their live/study/work space and begin laying the foundations for their own future business, marriage, home and family. BTW, This session also helps any parents who may struggle themselves with procrastination and disorganization.
2 pm Home Businesses for Kids

Once your kids experience the adventure of doing well for themselves by doing good for others, they will never be the same again. They will begin to see problems as opportunities to serve others and make a reasonable income. Learn how to use simple "stepping-stone business ventures" in Jr. High & High School to teach your kids how to make enough money to put themselves through college. BTW, a profitable side business can also be a life-preserver for parents during financial emergencies.
3:00 pm Break
3:30 pm Dating, Courtship & Marriage

When should the road that leads to a lasting marriage begin? How do you help your kids meet their match without getting into trouble or having their hearts broken? How should families negotiate their differing expectations concerning dating, courtship, length of engagement and marriage expenses? Whose decisions are these anyway? Let me help you help your kids find, win and marry the right one, without spending your life savings on the wedding. BTW, if you are a "father of the bride," it's time to reform the wedding industry.

4:30 Making The Big Decisions

Young adulthood offers many options for kids who do hard things. World travel? College? Employment? Business ownership? Early marriage? Early children? For these big decisions they need (and we all need) the wisdom that comes from above. Learn how God guides us through the Bible, through circumstances and by His Spirit. BTW, kids are not the only ones having to make big decisions. Retirement? Downsizing the home? Missions/ministry? Distributing your estate before and after you die?

5:30 PM Close
What others are saying about me & my workshops:
"You can't spend much time with the Harris children... without concluding that their parents have done something remarkable, and have earned the right to be heard." 
— Randy Alcorn, 
Author of Heaven & If God is Good


"Gregg Harris will stir your thinking beyond the status quo and send you home excited."
—John and Laura Wojnicki, Co-Directors of 
Christian Family Schools, San Diego, CA


"Anyone raising teenagers would benefit from spending some time with Gregg. It will be one of the most beneficial investments you could ever make in your family."
— Mike Smith, President, HSLDA 


"Gregg Harris' vision of family life is unmatched in its clarity, passion & practicality."
— Nancy Pearcey
Author of Total Truth


"I thought I would be bored, but Mr. Harris is a good speaker, and what he said made a lot of sense. I'm glad I came."
— a Teenager, Kalamazoo, MI


"With this workshop, I did not leave with a handful of nuggets, I left with an entire gold mine. Great insights." 
— Kevin D. Grimes
Grimes & Reese: A Professional Company of
 Attorneys and Counselors, Idaho Falls, ID
"This is a shot of life, a direct injection of inspiration, clear perspective, and focus on the daunting issues and challenges that are facing us now. A comprehensive workshop! Great teaching. Healthy family guidance, marriage counseling and powerful evangelism! Thank you!"—Alan Kroger, Chardon, OH
"We are all kids of Christ. This workshop is a must for anyone who wishes to live an abundant, Christ-filled life. Very relevant to our times. Thank you." — Paula J. Yehn
---
 My Guarantee of Satisfaction: Your complete satisfaction is guaranteed or your fees will be refunded in full, on-site, with no questions asked. I know that my workshops deliver even more life-changing value than I promise.
Volunteer Scholarships are available to all those in need. There is no free ride. But no one is ever turned away for lack of ability to pay. Volunteer helpers are always needed. So be our guest by offering to help us promote and present.
Additional Workshop Hosts, Dates & Locations Welcomed: Raising Kids to Do Hard Things is available to be hosted by local churches, Christian schools, churches & state home school associations. Our hope is always to serve the greatest number of people possible in each event. But no venue is ever too small to serve. Visit www.NobleInstitute.org for more information.
Organizer
Gregg Harris & Noble Institute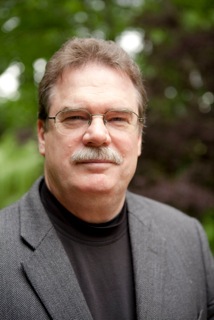 Welcome to our Eventbrite page. My name is Gregg Harris and Noble Institute is the non-profit family-education organization through which I present my workshops, locally, nationally and internationally. If you would like to learn more about our important work, please visit our website. If you would like to Host a Workshop in your community, I look forward to working with you.