Bath Bomb Making with Kate (10 & up) Sunday March 3, Natural ingredients!
About this Event
Join us for a fun 2 hours of making easy bath bombs that will be sure to please you. We will handle all the mess and you will have fun with your child or with your friends, while you both create really nice guest, gift or personal use bath bombs! We have many fragrances & essential oils to choose from and you can color the bath bombs in different natural clay or mica pigments. , The ingredients are non toxic and your bath bomb you take home will be ready to use!
Choose from circular shape, heart shape, cupcake shape or flat top and painted(personalized even). Tons of fragrances and essential oils, like vanilla, lavender, cherry, almond, orange, lemon verbena, peppermint, rose, jasmine, lemongrass, and more! Colors - shades of pink, purple, blue, yellow, natural and green! We use Brazilian clays of rose, violet, sea clay and red clay. Top them off with sea salts!
Want to do more? If time allows you may purchase more ingredients and do another! You will make at least 4 to 6 bath bombs each with your $10 payment on Eventbrite. We sell additional materials if you need/want in class. Want to make them at home? No problem, we give you the recipes.
Venue is a Private home on the water - with a nice outside deck. Really nice venue that is cozy and comfortable. Bring what you like to drink! We provide water & some cheese & crackers and some home made brownies or cookies. We will have some hot cocoa or teas. Feel free to bring your own food or beverages (wine/beer ok)
Any minor over 10 can join with an adult supervising! Its more of a maturity gauge, to be able to sit for an hour or so and work on a project.
Want to make more come back to another class and we will give you a discount.
Other crafts and items available for gifts to purchase as well. Thanks - Kate & Cindy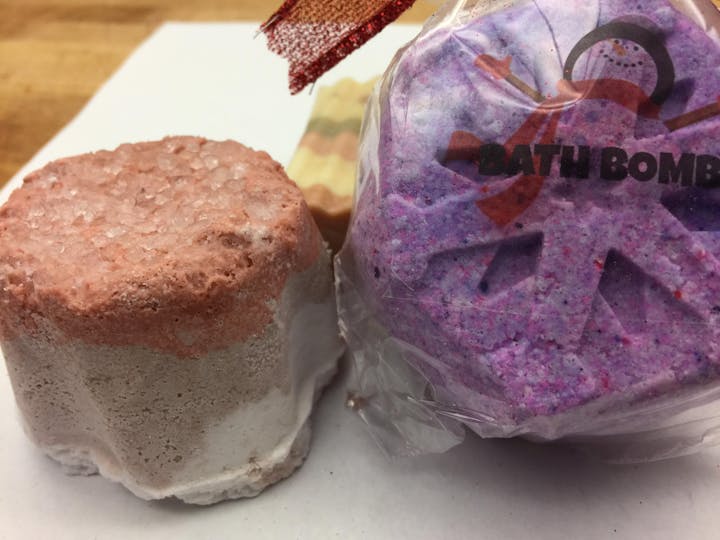 Example of a lavender vanilla and clay bath bomb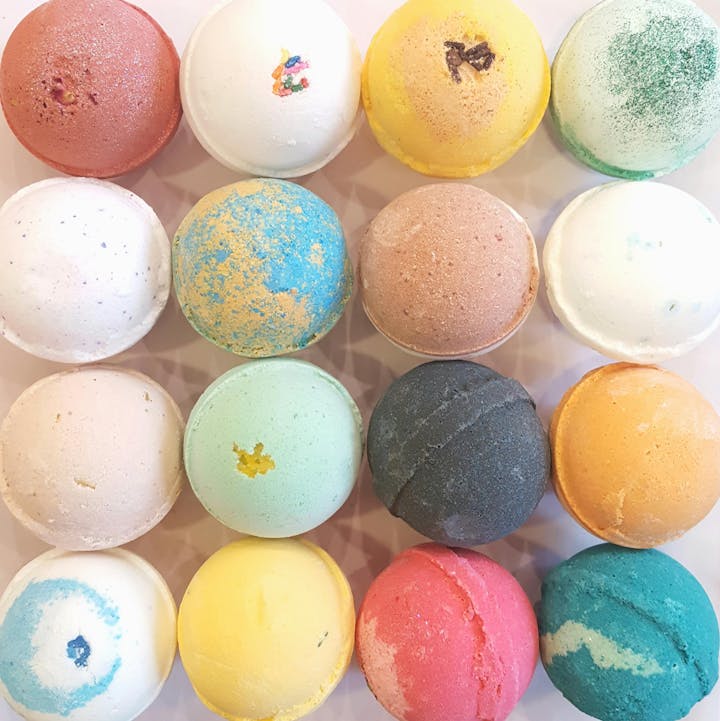 example of colors using the round bath bomb molds