| | |
| --- | --- |
| Bataan Memorial Death March 2020 - EMTF Main Medical Tent Volunteer Signup | |
Event Details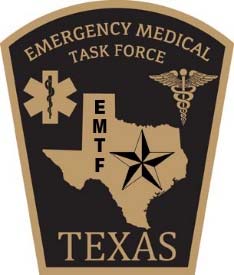 It's that time of the year again! We are excited to be participating in the 2020 Bataan Memorial Death March. Last year proved to be a huge success and offered a great experience to those who volunteered.
The Bataan Memorial Death March challenges participants to a 26.2-mile march through the high desert terrain of White Sands Missile Range (WSMR), New Mexico. The event is scheduled for Sunday, March 15th. Any medical or non-medical individuals can volunteer. About 1/3 of the Bataan participants seek medical care throughout the course and the main tent receives a great deal of traffic (2012: ~700 patients, 2013: ~400 patients, 2014: 425 patients , 2015: 555 patients).  Non-medical aid is just as critical.  Those individuals will support the function of the main tent by registering/discharging, tracking patients, running information between the tents, and all other duties as assigned. Meals and a t-shirt will be provided the day of the event.
---
For those that register after January 31st, t-shirts may not be available.
ORIENTATION: Texas EMTF Bataan Volunteer Orientation
---
Please join us in commemorating the World War II heroes.
History of the Bataan Memorial Death March (https://bataanmarch.com/about-bataan/)
---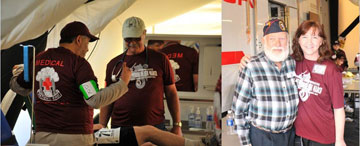 ---
This is on a military instillation. Weapons and alcohol are prohibited. Vehicle and items subject to inspection at anytime by military and law enforcement. 
Save This Event
Where

White Sands Missile Range - Frontier Club Parking Lot
Martin Luther King Jr Ave
White Sands, NM 88002