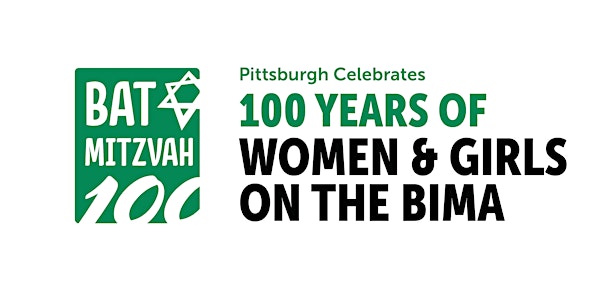 Bat Mitzvah Centennial: 100 Years of Women and Girls on the Bima
Learn, worship, and celebrate 100 years of women and girls on the bima.
By Congregation Dor Hadash
Date and time
Sunday, March 20, 2022 · 12 - 4pm EDT
About this event
March 2022 is the 100th anniversary of the first modern Bat Mitzvah ceremony, which marked Judith Kaplan Eisenstein's transition to Jewish adulthood. Eventually, the Bat Mitzvah ceremony became a standard lifecycle event for Jewish girls around the world, transforming what Jewish women and girls could expect from their religious communities.
While the bat mitzvah is now marked by every denomination of American Judaism, this anniversary has particular significance for Reconstructionist Jews. Judith Kaplan Eisenstein, the first Bat Mitzvah, was the daughter of Rabbi Mordecai Kaplan, the intellectual founder of Reconstructionist Judaism. As the Reconstructionist congregation in southwest Pennsylvania, Dor Hadash wants to share the celebration of this transformative moment in Jewish history with as many congregations and Jewish organizations in the region as possible.
Learn more at dorhadash.net/bmc/home.