Description
No tickets sold at the door. Come anytime between 2 and 6PM.

CHECK OUT THE PHOTOS OF OUR PAST EVENTS.
JOIN OUR GROUP ON FACEBOOK FOR THE LATEST UPDATES.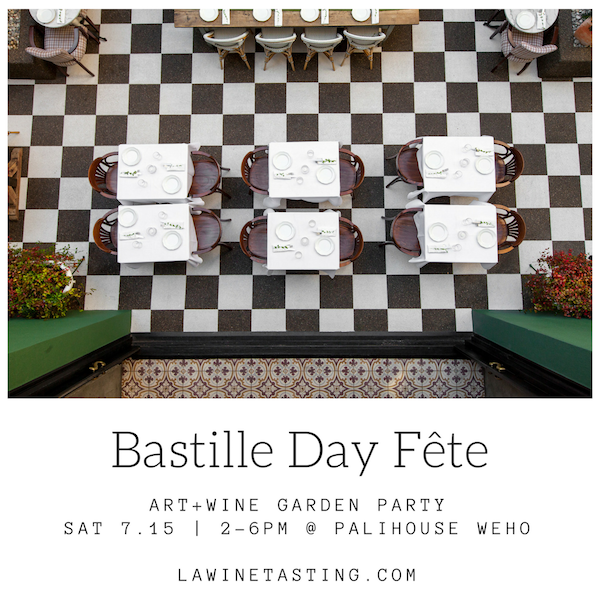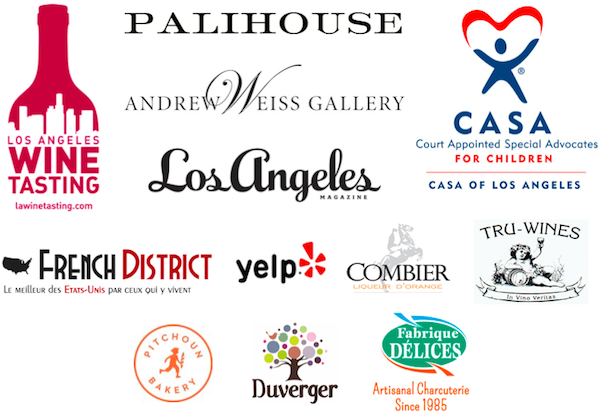 Los Angeles Wine Tasting, Palihouse West Hollywood, Los Angeles magazine and the Andrew Weiss Gallery invite you to a relaxing afternoon of food, wine, art and music. Join us for an exclusive exhibition & silent auction of French master artworks benefiting CASA of Los Angeles. Wines from France will be featured, as well as gourmet food.
DJ Oriane Rosner will be playing 1960's French music vibes, from Gainsbourg to Parisian cutting-edge sounds. Oriane, born in Paris, grew up moving around the world and playing lots of instruments. She loves music and recently moved to LA with her cat.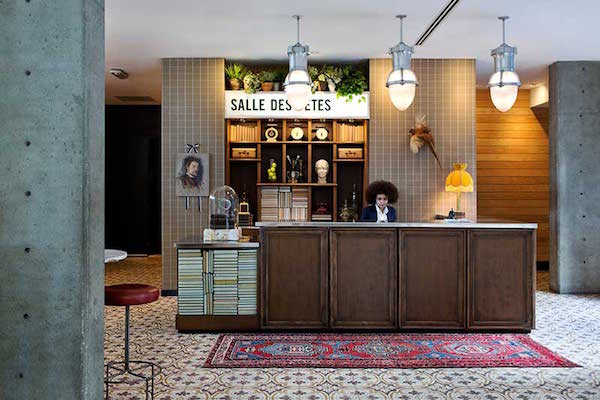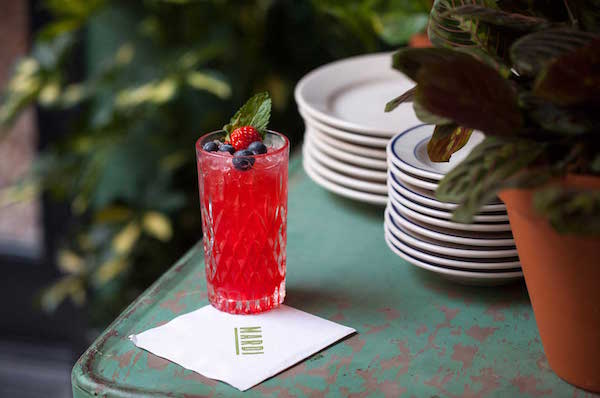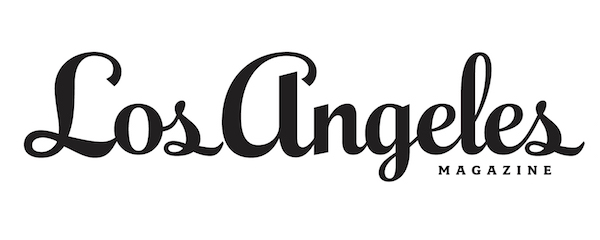 Explore master artworks by both French and immigré artists who lived in France, through an exclusive exhibition and charity silent auction, presented by the Andrew Weiss Gallery. For over 40 years, Andrew Weiss has specialized in collecting 20th century master art from Dali, Picasso, Chagall, Miro, Renoir... including original paintings, drawings, prints, sculptures and ceramics for its exclusive private clientèle, galleries, and prestigious auction houses around the world. Andrew Weiss is a founding member of the IFAA, International Fine Art Appraisers.

The master artwork silent auction will benefit CASA of Los Angeles. Founded in 1978, CASA of Los Angeles is a non-profit organization that recruits, trains, and provides CASA volunteers (Court Appointed Special Advocates) to transform the lives of abused and neglected children. A CASA is a voice in court and in the community for these children, and often the most constant person in their lives. Every dollar raised from our fundraising efforts goes towards supporting our CASAs which translates to another child's life being impacted. A great cause!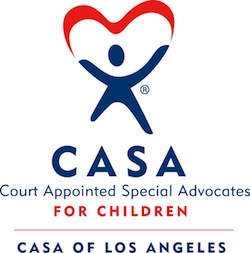 EACH EVENTBRITE TICKET INCLUDES:
- Event entry at Palihouse West Hollywood from 2-6PM

- Master art exhibition by Andrew Weiss and silent auction benefiting CASA of Los Angeles

- Appetizers during the first hour, including charcuterie, the best baguettes of Los Angeles, macarons... etc (see below)
- French music vibes by DJ Oriane Rosner

- July & August issues of Los Angeles magazine ($11.90 value - first come, first served)
- $25 of Free Ride Credit with Lyft (new users only - see details below **).
WINE TASTING: you will be able to purchase wine tasting tickets at the bar and taste different wines but also special mini-cocktails.

WINE, DRINKS NOT INCLUDED.
Wines by the glass, cocktails, beers and food available for purchase at the event.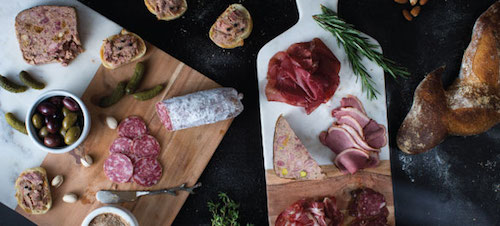 For more than 30 years Fabrique Délices has been preparing time-honored classics alongside innovative new products. Their products are made in small batches the artisanal and traditional way, according to authentic French recipes.


Pitchoun is a family story! Owners Frédéric and Fabienne Souliès are both French; he's from the South West of France and she's from Monaco, French Riviera. "Pitchoun" is a French affection term meaning "kiddo"— in a loving way. It is a word our parents used with any kid in the old French dialect in Provence and in the South West of France. Frédéric's playground was his grandfather's bread baskets! Pitchoun is an authentic French bakery, pastry shop & bistro located in DTLA.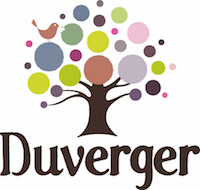 You will be offered delicious authentic French macarons from Duverger... all natural! Carefully confectioned with the best fruits, berries, nuts and almond flour, it will melt in your mouth and slowly release the taste of its raw ingredients like a symphony of flavors.. Bon appétit!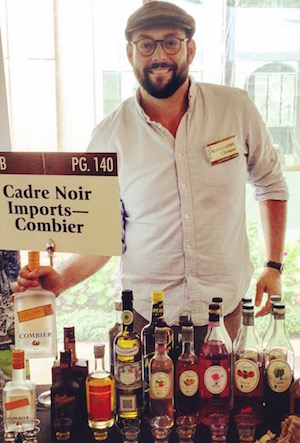 Alexandre Chaigne will tell you more about the Combier French artisanal liqueurs. Alexandre grew up next to Paris but his family roots are all over France, especially in the area of the city of Saumur in the Loire Valley, where the beautiful Combier distillery was built in 1834. He recently moved to LA to promote the French savoir-faire of artisanal liqueurs.
___________

DRESS CODE - Important: Upscale Casual, Cocktail Chic.

Must be 21 and Over to Attend. Every Guest's ID will be carefully verified upon Check-in. Please Enjoy Responsibly.
** Don't worry about taking your car... and take Lyft to the hotel! Your ticket includes a $25 credit for new users with code LAWINE. Lyft is a mobile app that lets you request a ride from a fully-vetted, hand-selected community of drivers at the push of a button. For this soiree attendees, Lyft has kindly offered $25 of free credit (first users only). Just download the Lyft app and enter LAWINE under settings to take a free trip on us.
Ticket Policy: All sales are final. No credit. No refunds. A name change however can be done anytime until the event starts.
Question? email at info@lawinetasting.com