BASTILLE DAY CELEBRATION BY ART SOIREE & ALLIANCE FRANCAISE
When and where
Location
Beacon Sky Bar 1615 Rhode Island Ave NW Washington, DC 20036
Description
America's Independence Day may have just passed, but if you're still feeling festive and looking for another reason to don your red, white, and blue, then tap into your French side and join the Bastille Day Celebration.

This summer festivity brought to you by Art Soiree and Alliance Francaise of Washington will celebrate the National Day of France in true French style with fashionable creations, live French music, video and light projections, artistic presentations and dancing atop one of DC's finest rooftops – Beacon Sky-Bar.
THE NIGHT'S PROGRAM WILL FEATURE:
5pm-8pm - French tunes & Live painting by Brendan Martinez http://www.tnezarts.com/
8pm-10pm - Special performance by HOT CLUB OF DC, taking you on a journey from Paris to DC, from the 1930s to this day.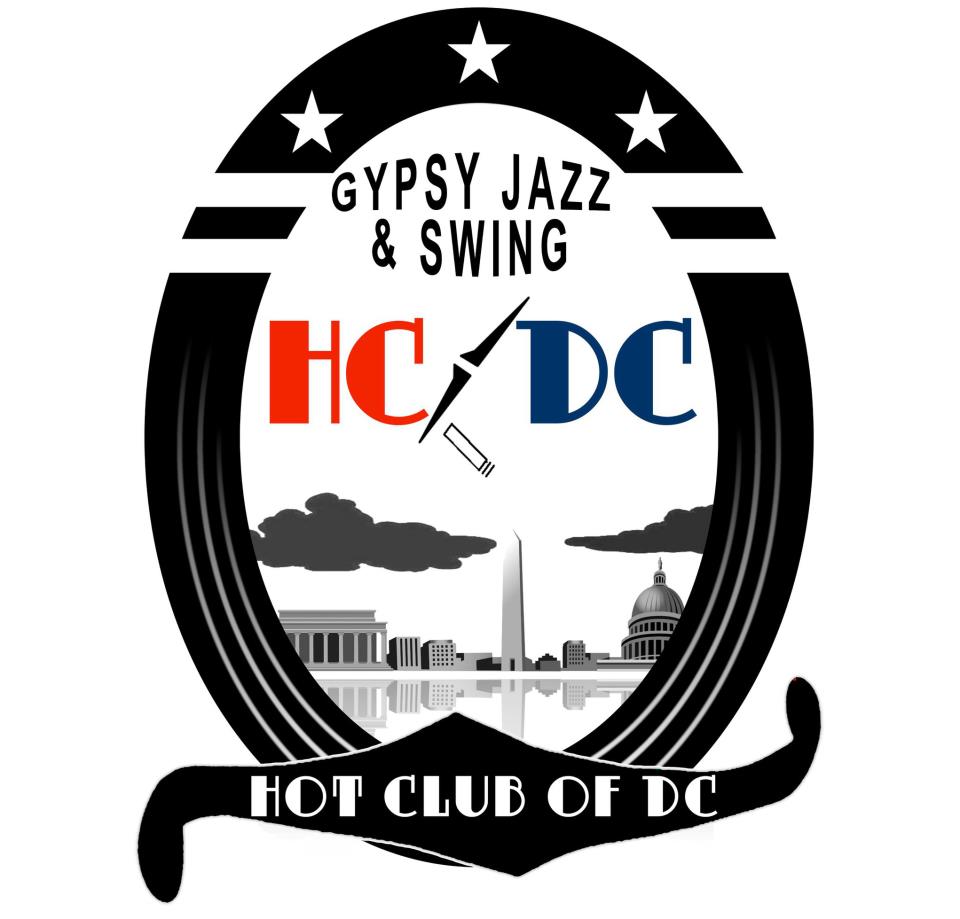 Hot Club of DC brings the French flair of legendary guitarist Django Reinhardt and master violinist Stephane Grappelli's Hot Club of France to Washington, DC metro area with Hot Jazz, Swing Jazz and early bebop jazz from the 1930s~1950s era.

Guitars, Violin, Upright Bass: a traditional acoustic Jazz quartet with only stringed instruments is the heart of HC/DC. Without a drummer, the rhythm guitar is in double duty on rhythm and drums, providing this very percussive rhythmic sound that is one of signature of the genre and drives our music. From the slowest languid ballad to a frantic swing, HC/DC also plays Latin tunes, Bossas, samba, tango and boleros and traditional French musette waltzes. http://www.hcofdc.com/
10pm - 1am - Latest beats by DJ Fotifo

As well as the best of all French we know and love:

French Fries for all!
"Let Them Eat Cake", whether Marie Antoinette said that or not, she will be giving out some cake here! - Cake cutting will take place at 10pm
Amazing raffle prizes (one raffle ticket is included in your entry ticket. Raffle announced 11pm):

An Adult Group Class session* (books must be purchased separately) ($445)

Gift Basket from l'Occitane ($125)

A year Art Soiree VIP membership ($125)

A year individual AFDC membership ($60)

Gift certificate at Napoleon

2 complimentary ticket for Alliance Française beer tasting on October 30 ($40)

Gift Certificate for French Manicure/Pedicure from Piaf Salon ($65)

A bottle of wine
Whether you're a revolutionary or a royalist, there will be something for you during this merriment of all things French.
Grab your ticket and storm the walls for this joyous summer celebration!
_____________________________________________________________________________
Special thanks to some of our raffle sponsors:
Napoleon Bistro & Lounge L'Occitane Piaf Salon
http://napoleondc.com/ http://usa.loccitane.com http://piafsalon.com
About Bastille Day:
Bastille Day, France's national holiday, is celebrated on July 14th, commemorating the storming of the Bastille prison on that day in 1789. The holiday celebrates the people's uprising against the monarchy and espouses the three pillars of the French republic: Liberty, Equality, and Fraternity.
***Ticket proceeds benefit L'Alliance Française de Washington, D.C., a 501(c)(3) non-profit, non-governmental organization that is not subsidized by the French government. It is an educational, cultural association headed by a Franco-American Board of directors. http://www.francedc.org/