Description
BE A PART OF HISTORY
SATURDAY | AUGUST 17TH
INSIDE THE
SAN JOSE CIVIC CENTER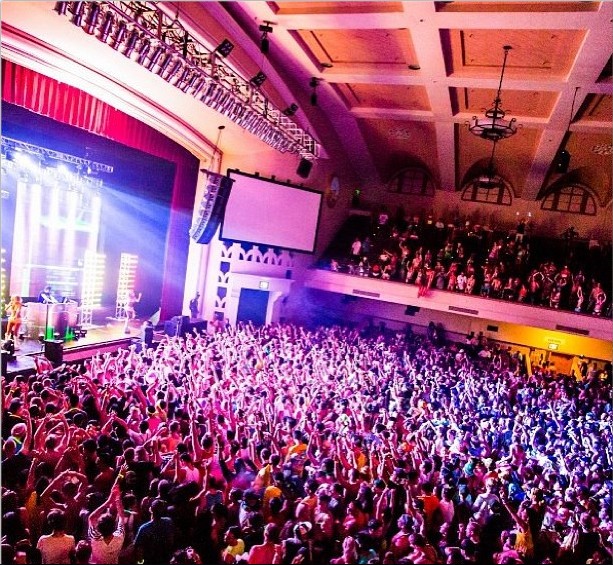 Electric State of Mind Presents
In Association with The A5 Network, Silicon Valley Select, Social SF, and House Nation 99.7
► Tickets on sale Thursday (7/12) at NOON
► Doors: 6PM - 2AM
► Everyone is Welcome
► 18+ EVENT
►21+ to Drink, including full bar in the Sky Lounge

Featuring:
★ 12th Planet | @12thPlanet
https://www.facebook.com/12thplanet2012
HERE'S 12TH PLANET WITH SKRILLEX LIVE:

★ Hard Rock Sofa | @HardRockSofa
https://www.facebook.com/hardrocksofa
Check out Hard Sofa & Swanky Tunes LIVE at the ULTRA MUSIC FESTIVAL 2013:

★ Bass Kleph | @BassKleph
Bass Kleph playing "EPIC" live on Maschine | Yost Theatre CLICK LINK: http://www.youtube.com/watch?v=8M6xadTpZR4
Bass Kleph playing "Atom" live on Maschine | Avalon, Hollywood

https://www.facebook.com/BassKleph
Supporting Line Up:
★ St. John - House Nation
★ J. Espinosa - Debut LIVE EDM Set
★ John Beaver - Vital
★ DJ G - The Generalist

♦ Massive Capacity
♦ State of the Art Production
♦ Awesome Atmosphere

ALL PURCHASES ARE FINAL, NO REFUNDS

! Attendees under the age of 18 are subject to dress code !
• Clothes covering undergarments and bathing suits must be worn at all times
• Shirts and bottoms must be worn at all times
Below is our list of prohibited and allowed items
NO Illegal Substances
NO Drugs or Drug Paraphernalia
NO Laser Pointers
NO Dust and/or Gas Masks
NO Glass, Cans, Cups or Coolers
NO Markers, Pens or Spray Paint
NO Large Chains or Spiked Jewelry
NO Stickers, Flyers, Banners or Posters
NO Balloons, Balls, Inflatable Balls or Frisbees
NO Backpacks Over 10" × 10"
NO Large Purses or Bags (Anything Over 10" × 10")
NO Stuffed Animals or Dolls (Including Plush Backpacks)
NO Open Packs of Cigarettes or Unsealed Tampons (Upon Entry)
NO Outside Food or Beverages (Including Alcohol, Fruit and Candy)
NO Weapons of any Kind (Includes Pocket Knives, Pepper Spray, Fireworks, etc.)
NO Professional Recording Equipment – Photo, Video, or Audio (No Detachable Lenses, Tripods, Big Zooms or Commercial Use Rigs)
NO Video Cameras

OK Small Bags, Emtpy Camelbaks, Single Compartment Backpacks and Purses (maximum 10" × 10")
OK Fanny Packs
OK Non-Professional Flash/Still Cameras
OK Cell Phones
OK Hats
OK Lighters
OK Closed Packs of Cigarettes
OK Sealed/Wrapped Tampons
OK Earplugs
OK Sealed Chapstick and Lipgloss
OK E-cigs
OK LED gloves
OK Glowing/Illuminated Costumes or Jewelry
OK Sealed Packs of Gum

We reserve the right to refuse entry.
Organizer of Bass Vs. House
Our mission is to create a network dedicated to rewarding professionals for all activities outside of the workplace.  Promoting a more balanced lifestyle between the office and social life.  Providing an opportunity for employers to reach beyond traditional recognition programs, and use a social demographic based network to increase retention and loyalty within a company.  Work hard and play harder . . . while striving for success, growth, and happiness in a corporate world.