Bass Cabaret: Queen of Pearls' Mad Tea Party ft. RITUAL fashion (Jillian Ann & Cassidy Haley), Ray Gunn, Jocelyn, Dulce Vita, Synergy Dance Theatre, and more!

Saturday, November 22, 2014 at 10:00 PM
Event Details
♠ ♣ Down the Rabbit Hole ♠ ♣
into a world of burlesque, contortion, acrobatics, and more!
Join us TONIGHT for an Alice in Wonderland / Through the Looking Glass variety show and theme party with burlesque acts and performing artists portraying your favorite characters from the classic novels as well as some new ones. Wear a costume and participate in our alluring adult version of dress-up, enjoying the journey as all of your senses are taken down the rabbit hole...
✓

Multiple art installations for your perusal
      Photo booths, rabbit hole, giant flowers, and some surprises


✓

A super *haute* Wonderland-themed fashion show by RITUAL for you to oogle
      The latest in leather and gorgeous gowns walking down the runway before your eyes

✓

New interactive areas including a hookah lounge and tea room to sit and chat
      All for free but each requires your participation for entry


✓

Exhilarating light displays by John Allbee to wonder at
      The best in intelligent lighting design to aid in your auditory and visual journey

✓

Burlesque performers both males and females
      Pole acrobats, bellydancers, and others as well

✓

Roving performers, specialty cocktails
Bass Cabaret is an amazing mash-up of costumes, interactive exhibits, circus arts, performances and electronic dance music. - Examiner
Bass Cabaret is pleased to announce headlining artist RITUAL fashion, featuring their haute couture fashion line in an avant-garde Wonderland-themed runway show alongside performing artists including pole acrobats, burlesque artists, and bellydancers from Chicago, Los Angeles, and of course, San Francisco.
♠ ♣ RITUAL ♠ ♣
(Jillian Ann & Cassidy Haley)
MAKE LIFE A RITUAL, INC. is a multi-media entertainment and lifestyle brand whose purpose is to cause harmony through evolution by averting the epidemic of apathy that has taken over the human race. RITUAL does not discriminate in their medium -- Fashion, Music, Performance, Film -- all have the power to break open hearts and make people feel again.
Check out RITUAL's latest single, Breathe, and their gorgeous clothing line which will be featured onstage at the "Queen of Pearls" show:
RITUAL was founded by Cassidy Haley and Jillian Ann on an intimate journey home after a whirlwind adventure on the dawn of 2012. Having recently consummated their friendship-turned-love-affair with the assistance of a pretty shaman boy in their bed, they witnessed the sunrise and dreamt of building a pan-sexual, heart-sacred, multi-media empire championing the new age of sexual and spiritual enlightenment through fashion, music, film (and any other art form they could find). As they drove, they sketched designs that would liberate and indulge people's deepest desires to express themselves. They hummed ideas for songs and sang of their greatest hopes for humanity. A year later their visions became a reality when RITUAL was born.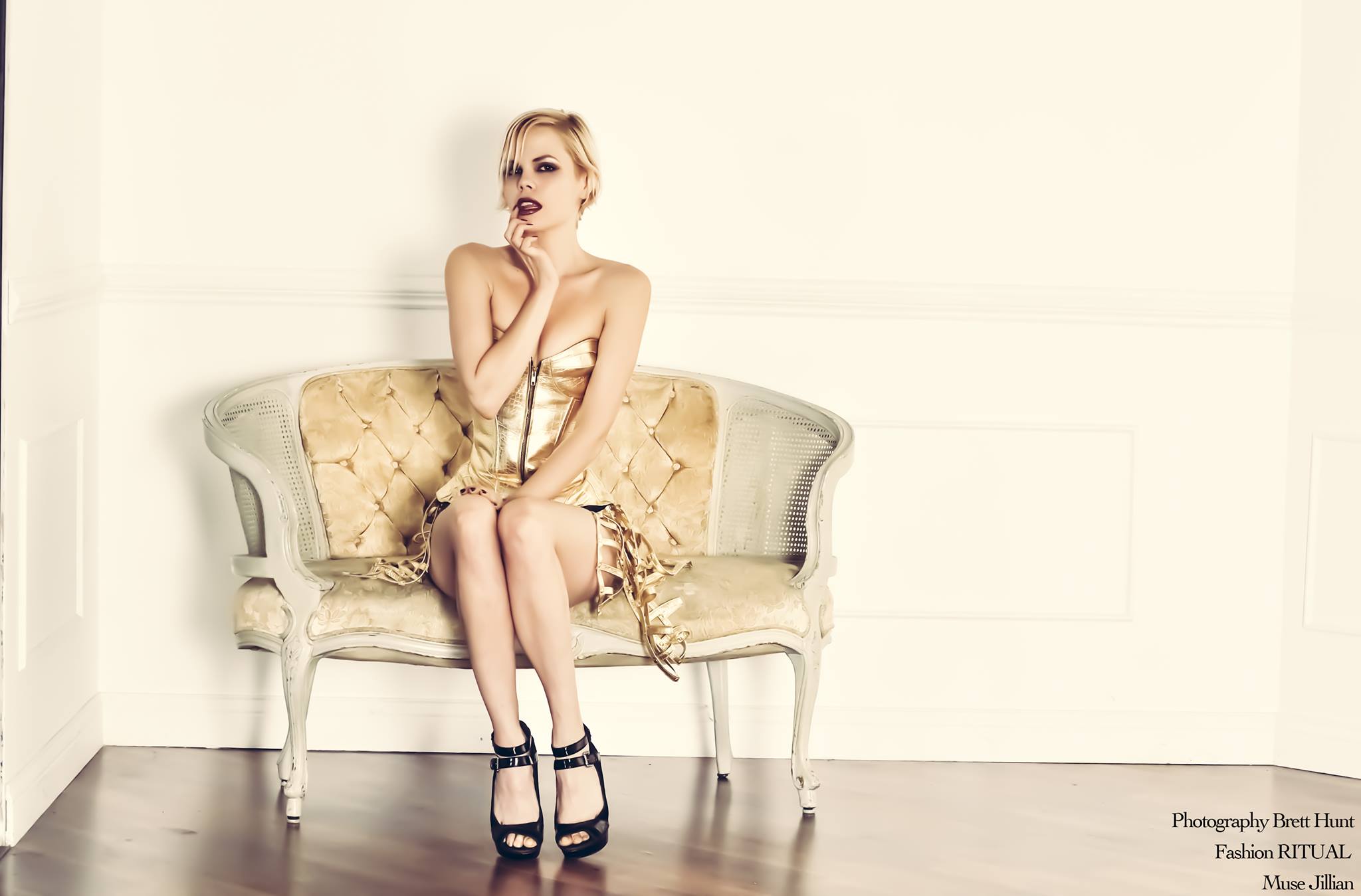 ♠ ♣ Ray Gunn ♠ ♣
(2013 King of Burlesque)
Like your morning cup of coffee, he's strong, black, and keeps you going all day long!  Ray Gunn has headlined at burlesque festivals and shows across the U.S., Canada, Australia, and New Zealand with his smoldering, sexy, and frequently avant garde solo acts.  Trained in contemporary dance, acrobatics, capoeira, and pole dancing, Ray Gunn creates imaginative works of strip-tease art that show off his athletic ability and inspired choreography. He served on the creative team of 'Beggar's Carnivale' in St. Louis, was a featured presenter at Burlycon in Seattle, and was recently featured at the Movers, Shakers, and Innovators show at the Burlesque Hall of Fame (BHoF) Weekender in Las Vegas.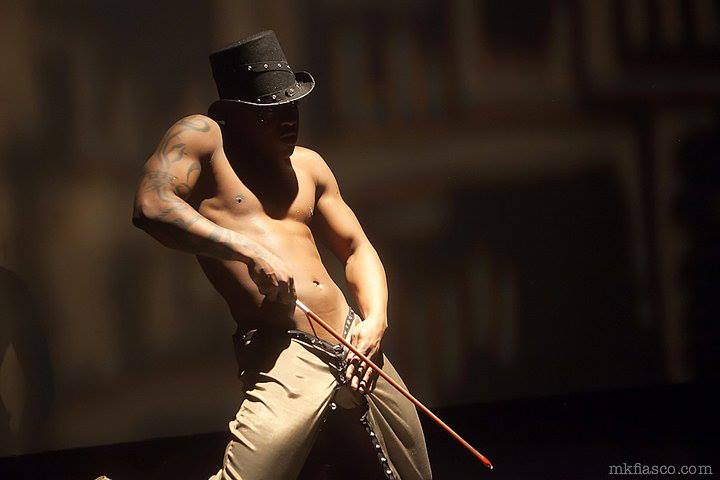 ♠ ♣ Jocelyn ♠ ♣
(Club Exotica, Booty Trap)
Shakin' booties across the bay and beyond, Jocelyn's vibrant personality and skills as a sound track selectress combined with a few of her own ear-worm bass-heavy mixes and her simple desire to turn you "ON" makes for a high-energy show that captures your attention and traps your booty on the dance floor. By communing with the vixen within, Jocelyn channels this energy, adds some bass and creates a booty-infused sauce of guttural, grinding, liquid-lithe mixes. She draws globally from her selection of luscious sounds, using sultry highs with intent to lull dancers into a sonic womb, driving your consciousness deep into your hips, while moving the dancefloor with an entrancing beat and then enticing you back with a love of bass. Working the subs over with her deep syrupy butter, her only intent is to share her love of feeling wild, fun, and yum in life.
As a professional artist and DJ, she has been recognized for her skills and selected for sets alongside Bassnectar, Glitch Mob, Beats Antique, Little Dragon, Thievery Corporation, Ooah, Edit, An-ten-nae, Kalya Scintilla, Plantrae, ALIA, and Random Rab. Most recently, she been producing music under the alias "Liquid Love Drops" whose originals and remixes are characterized by a haunting future liquid bass sound that inspires serpentine movements on the dance floor.  Founder of Booty Trap and Co-Creatress of Club Exotica, this girl shakes it up regularly in the bay, pushing the boundaries with not only music and sounds, but also events with her "Jocelyn" touch.
♠ ♣ Dulce Vita ♠ ♣
(Opulent Temple)
Enter Dulce Vita (pronounced dol-sie/vee-tah): nationally requested, dance floor approved! In the past year alone, she has played stages in New York, Chicago, Los Angeles, Washington DC, Boise, Tahoe, and Reno. Using the cross fader as her primary canvas with a signature brand of aggressive intent, she performs a sound all her own - an energetic soundscape peppered with feelgood emotion, including audible hints of nu skool breaks, dubstep, glitch-hop, big beat, chunky electro, filtered disco, tech house, world beats, downtempo, and IDM. Experience a sound that is funky, grooving, grinding, raw, twisted, and hard... all at once!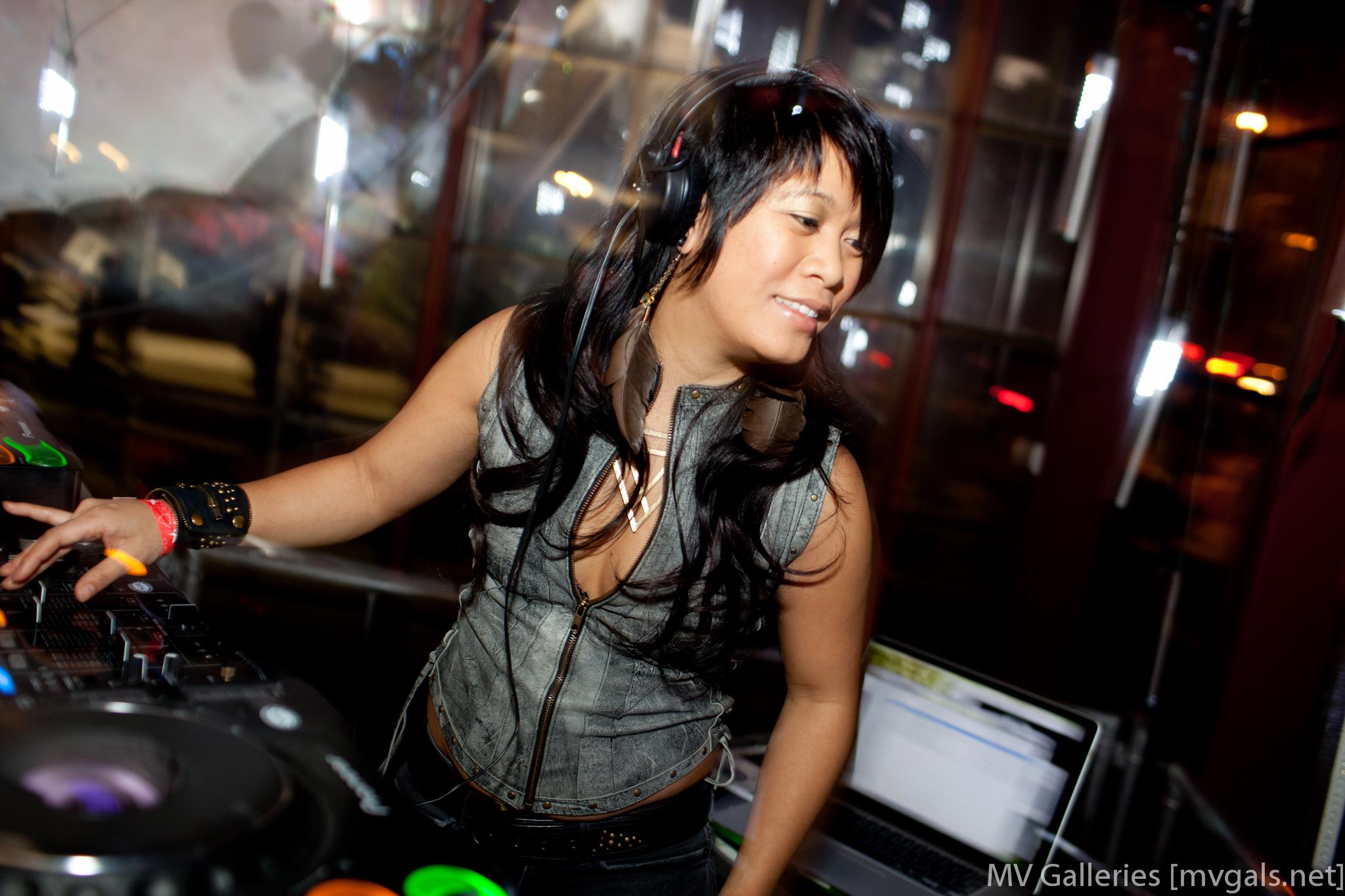 ♠ ♣ HANNAH ♠ ♣
(Bass Frequencies, Violin + Vocals)
Echoing the sounds of the Nordic coast and urban dance halls, cinematic sonic bass producer & violinist HANNAH blends folk songs and improvised instrumental / vocal music with cutting edge electronic sounds. Her sonic palate takes listeners on a mystical journey whose destination is a crossroads between classical and contemporary, organic and man-made, familiar and mysterious.
 
HANNAH has shared the stage with musical giants such as The Rolling Stones, Kanye West, Bassnectar, MOBY, The National, EOTO, and appears on records by Irma Thomas (Simply Grand), Beats Antique, and Random Rab, among others. With the June 2014 release of her debut solo album, BRYM, her ever-evolving sound is forging new avenues for violin through her unique articulation of evocative and cinematic electronic music.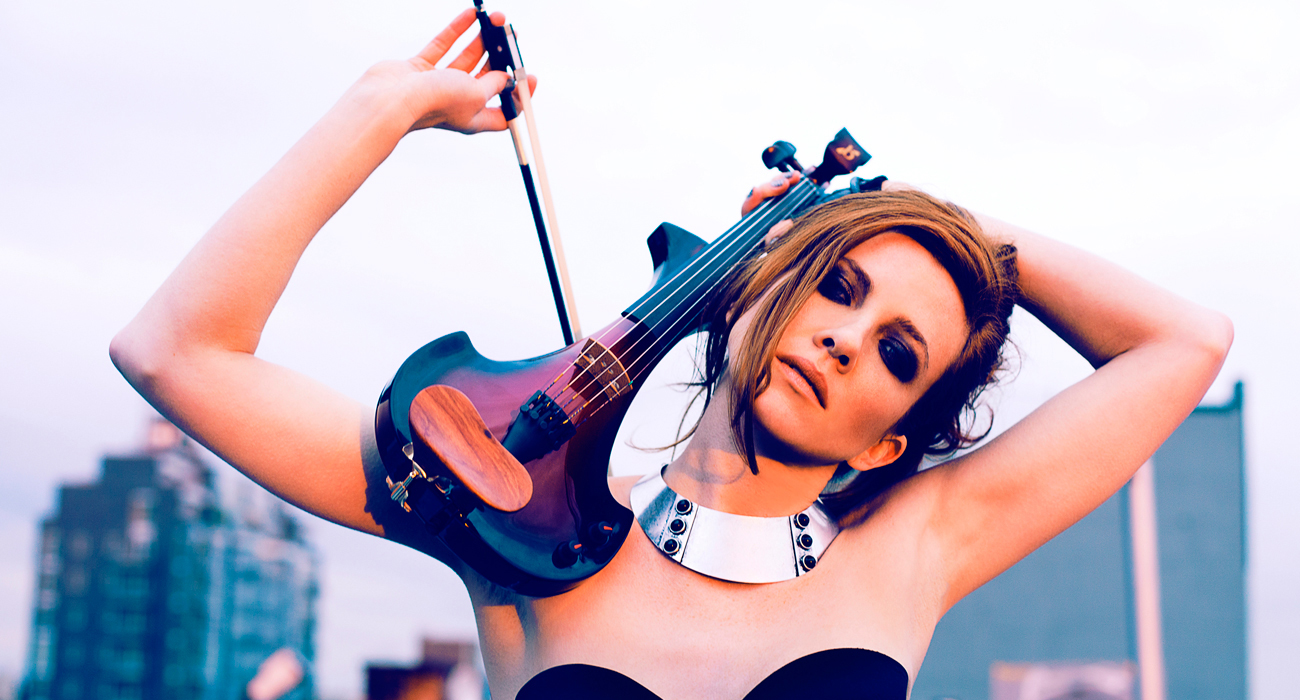 ♠ ♣ Carbon & Stardust ♠ ♣
(Ariana Satayathum, Christopher Charles)
Carbon & Stardust is a Bay Area electronic music duo dedicated to the good stuff: soul bending sounds, dreamy harmonics, and heart-melting bass.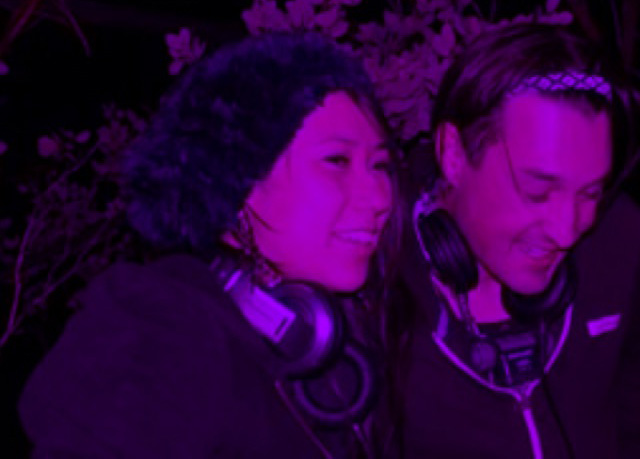 ♠ ♣ Eve Exothermal ♠ ♣
(Pole Acrobatics)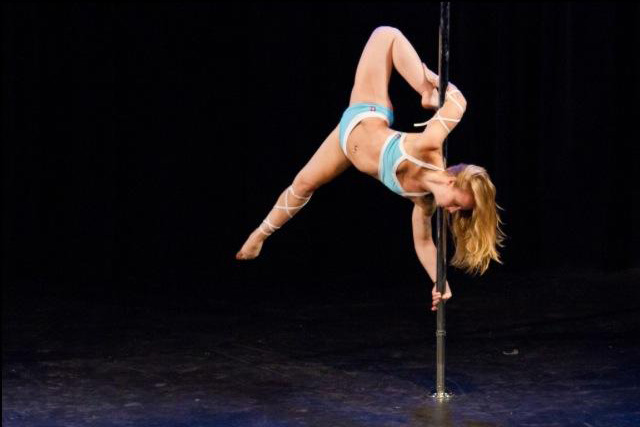 ♠ ♣ Hunny Bunny ♠ ♣
(Contortionist / Burlesque)
Hunny Bunny is the bendy Barbie from the Barbary Coast!  She has lit up stages from New York to LA but loves to call the bay "home."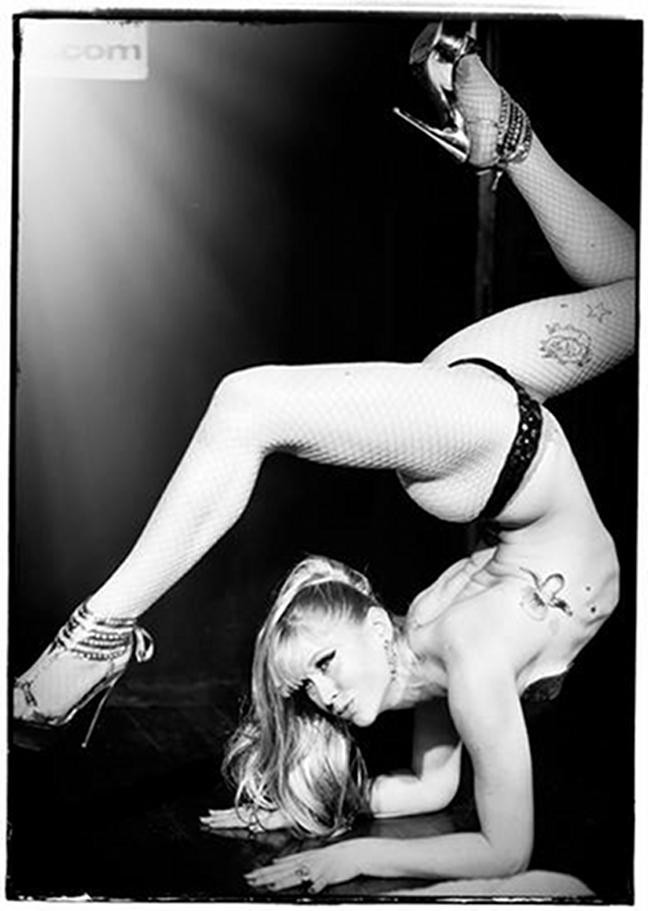 ♠ ♣ Gitsie Glitter ♠ ♣
(Burlesque)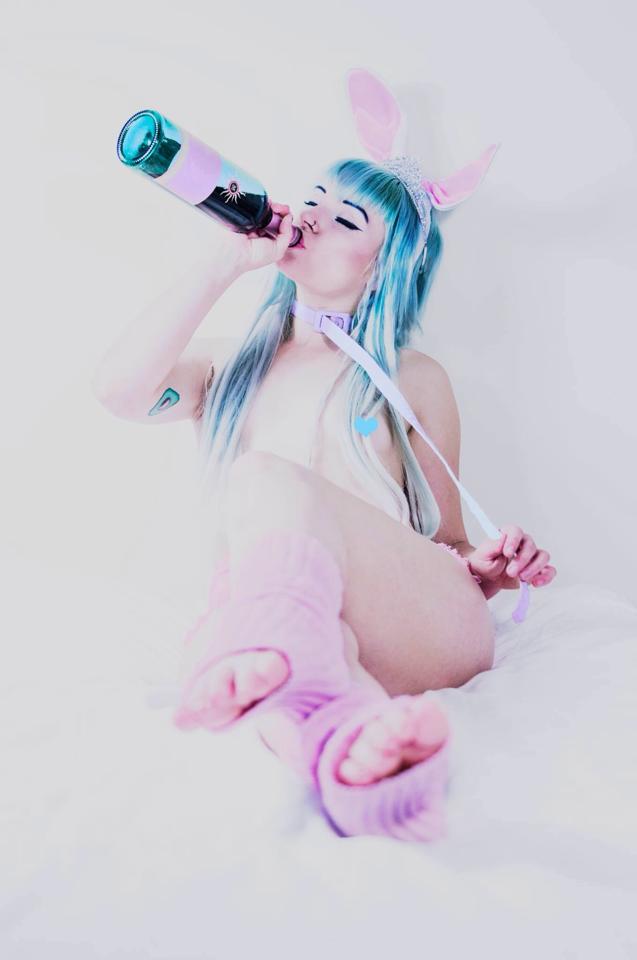 ♠ ♣ Analisa Nelson ♠ ♣
(Bellydance)
 Slinky, sultry bellydance at its finest: Analisa caresses the crowd with her serpentine fluidity down the rabbit hole.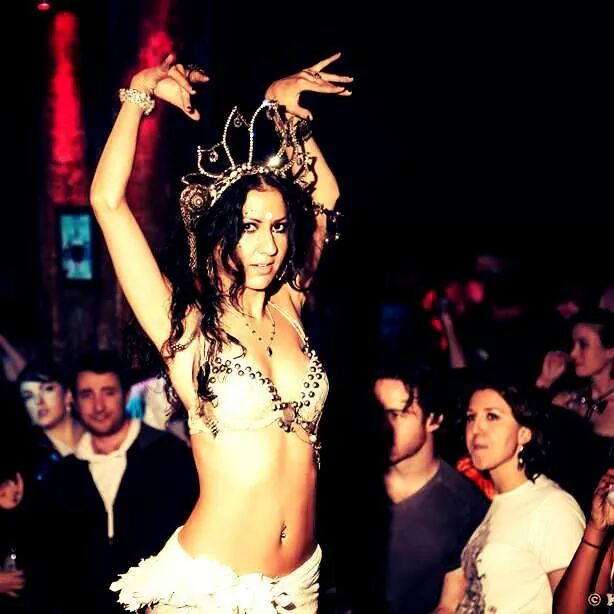 ♠ ♣ Pearl's Party Girls ♠ ♣
(go-go dancers)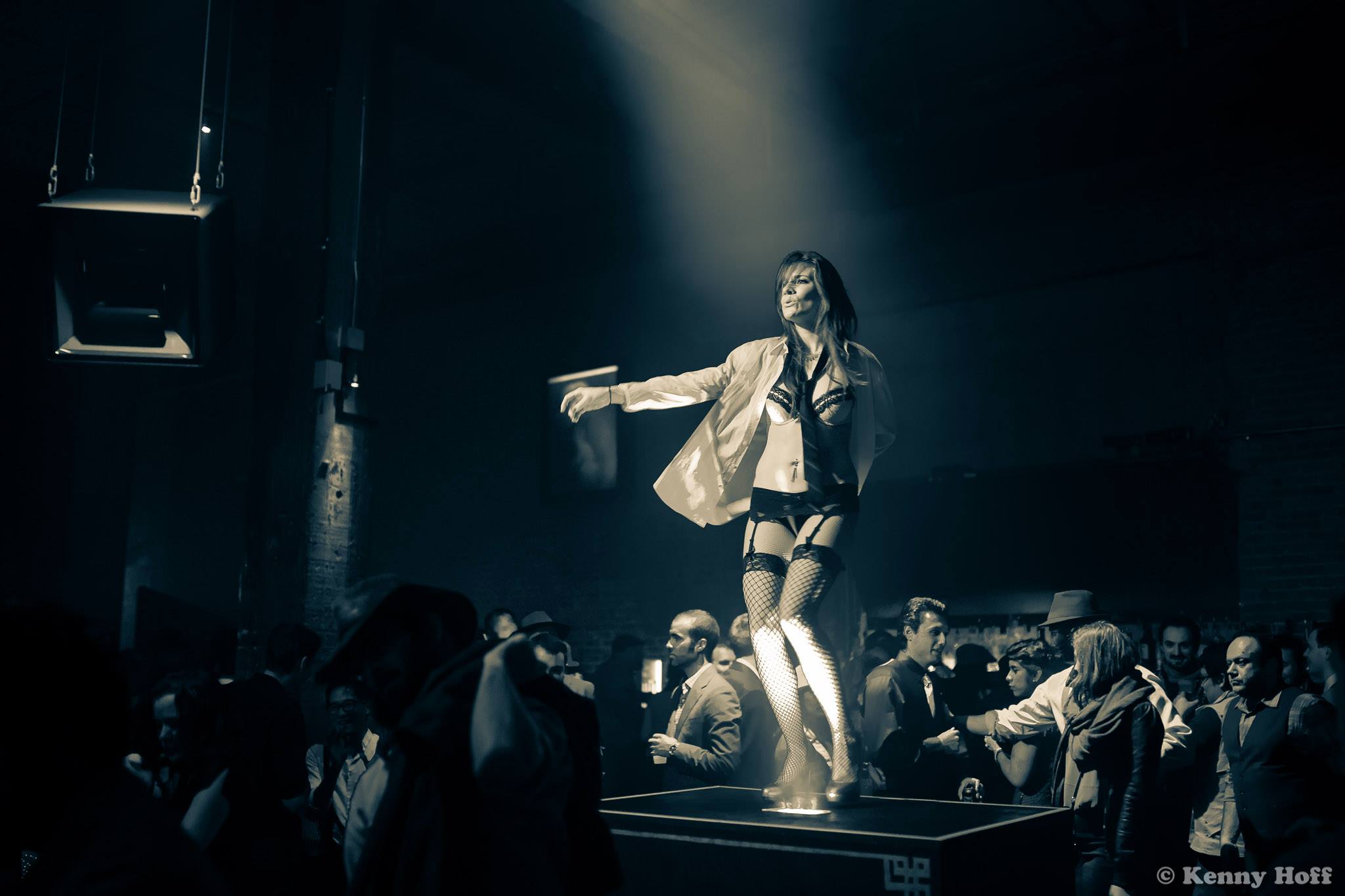 Stilt walking. Card tricks. A real, live bunny. Naughty secrets.
In the Queen of Pearls' mad tea room: go down the rabbit hole and dare to ask all the questions you never asked before about sex, love, and alternative relationships. Robert Silber and Meriana Dinkova are a dynamic duo of sex-positive energy and enthusiasm that will take your love and sex life to the next level of ecstasy and awareness in their Divine / Profane Love & Sex Advice corner. The world may never look the same again!
What should I wear?
Something Sexy -or- Something Silly
Something Steampunk -or- Something Frilly
Monochromatic Red, Black, or White
Like a Suit of Cards to Spend the Night
Leather Corset, Lace-up Boots
An Un-birthday Dress -or- A Birthday Suit???
If you are from one of the Royal Queendoms, you should wear something pearly white, ruby red or beautifully black to show your alignment to the various suits.  It may be formal, semi-formal, or sophisticated casual, just be sure to look sexy or it's "off with your head!"
If you are from a land Far Far Away you may come as a Victorian / Steampunk doll, a Cheshire cat, a sensuous caterpillar, a Mad Hatter or Hattress, flora or fauna, a white rabbit, or even a mermaid / merman.
At 11pm sharp there will be a costume contest and other rewards for the especially exceptionally dressed. Read this post or peruse our Pinterest board for inspiration, or check out our photo galleries to see what people have come up with in the past.
Costumes are strongly encouraged. You don't have to spend a lot of money, get creative; any character from Alice in Wonderland / Through the Looking Glass or a seductive red, black, or white getup will do.  Think Victorian / Steampunk as that is the era the books were written in, or old English (the Queen of Hearts / Red Queen's costume draws from the Elizabethan era).  You could also be a fantasy character that wasn't written into the books.  The Queen of Pearls is an introduction to the plot, and you'll have to wait and see how she plays with the other characters.
What is Bass Cabaret?
Bass Cabaret is a theme party and cabaret show, combining burlesque and other circus arts with top DJs spinning earth-quaking, booty-shaking bass music.  Rooted in both bass music culture and San Francisco's vibrant performing arts scene, Bass Cabaret is a unique dance party experience bringing you interactive activities that encourage participation.  Even more than just a party, Bass Cabaret supports the ideals of Burning Man, rave culture, sex positivity, and women's empowerment.
What's the music like?
We define bass music in loose terms. Our taste is on the sexy side of future bass, UK bass, dubstep, deep house, drum n bass, breaks, mid-tempo, bassline... you get the idea.  We provide a well-thought-out lineup of artists that enjoy playing to the crowd and are fun and sexy to watch.  Many of these artists are producers and musicians in addition to DJs and they appreciate the full spectrum of Bass Cabaret as an engaging party experience for you. We appreciate perfectly-engineered sound that feels right at a party this size, and features crisp defined highs, tailored mids and thumping lows that you can groove to on Mighty's beautiful EAW speaker system.  Just be sure to put your dancing shoes on and get ready for a booming good time!
Whether you're into dubstep, trap, glitch or any other soundsystem-rich music -- or if you're more into the titillating and visually inviting elements of the circus arts -- Bass Cabaret provides all of the above in one, big 19th-century-inspired costume party. - DJZ.com 
What are all these ticket options?
(Early Bird) tickets are available until mid-October or they sell out, whichever comes first.
(General Admission), still offers an incentive for planning ahead.  The door price is $5-10 higher than the online presale, and ticket prices go up as the event draws near, so get your tickets as early as possible if you are watching your wallet.
And finally, although we think every guest is a Very Important Person, we do have extra special (VIP) packages. You must purchase 2 VIP tickets at a time as we fill up quickly.
What does the VIP package include?
VIP tickets include priortiy entrance (no waiting on line!), a booth seating area to relax in, one drink on the house, complimentary coat check, access to our Mad Tea Party room, a photo op with the performers after the show, and a gift bag filled with yummy and beautiful things. In addition, a VIP host will greet you, answer any questions you have, and treat you like royalty.
Bottle service is available. Please email amy at basscabaret.com with your full name and cell phone number or send a text to (707) 932-5570 and we'll get you set up.
Do I need a paper ticket?
No paper ticket is required, just the name on your reservation and your photo ID. This is a 21+ event and valid ID is required for all.
What is your refund policy?
We do not offer refunds, however you may change the name on your ticket so that a friend can use it by following these instructions prior to the event.
Other questions?
Read our full FAQ here.
You may wish to RSVP on facebook and invite your royal comrades.
Have questions about Bass Cabaret: Queen of Pearls' Mad Tea Party ft. RITUAL fashion (Jillian Ann & Cassidy Haley), Ray Gunn, Jocelyn, Dulce Vita, Synergy Dance Theatre, and more!?
Contact Party Girl Pearl
When & Where

Mighty
119 Utah St
San Francisco, CA 94103


Saturday, November 22, 2014 at 10:00 PM
Add to my calendar
Organizer
"Party Girl" Pearl has finally arrived in the San Francisco Bay Area, once harvested from a virgin oyster where she'd been cultured for many centuries. On the east coast, she fought through Prohibition, throwing elaborate Gatsby-esque costume parties throughout the 1920s. By the early 2000s she followed her ears to the west coast, supporting underground rave culture and the emerging electronic music scene. Today, Pearl continues to create immersive experiences for party-goers while supporting causes like women's empowerment.
She loves peacock feathers, the color white and, of course, precious pearls.