Description
REGISTRATION OPEN
Each basketball camp at T3 Sport includes five days of training in one focus area. Players can attend each available focus area per day as part of our Complete Player Package, or they can focus on specific skills and attend only 1 or 2 camps. For example:
ONE WEEK
Shooting Mastery = $100

Shooting Mastery + Attack Mastery = $200

Shooting Mastery + Attack Mastery + Scoring Mastery = $300
All campers will receive a T3 Sport t-shirt for participating. Anyone registered for camp by the end of June will also be entered to win a T3 Sport shirt!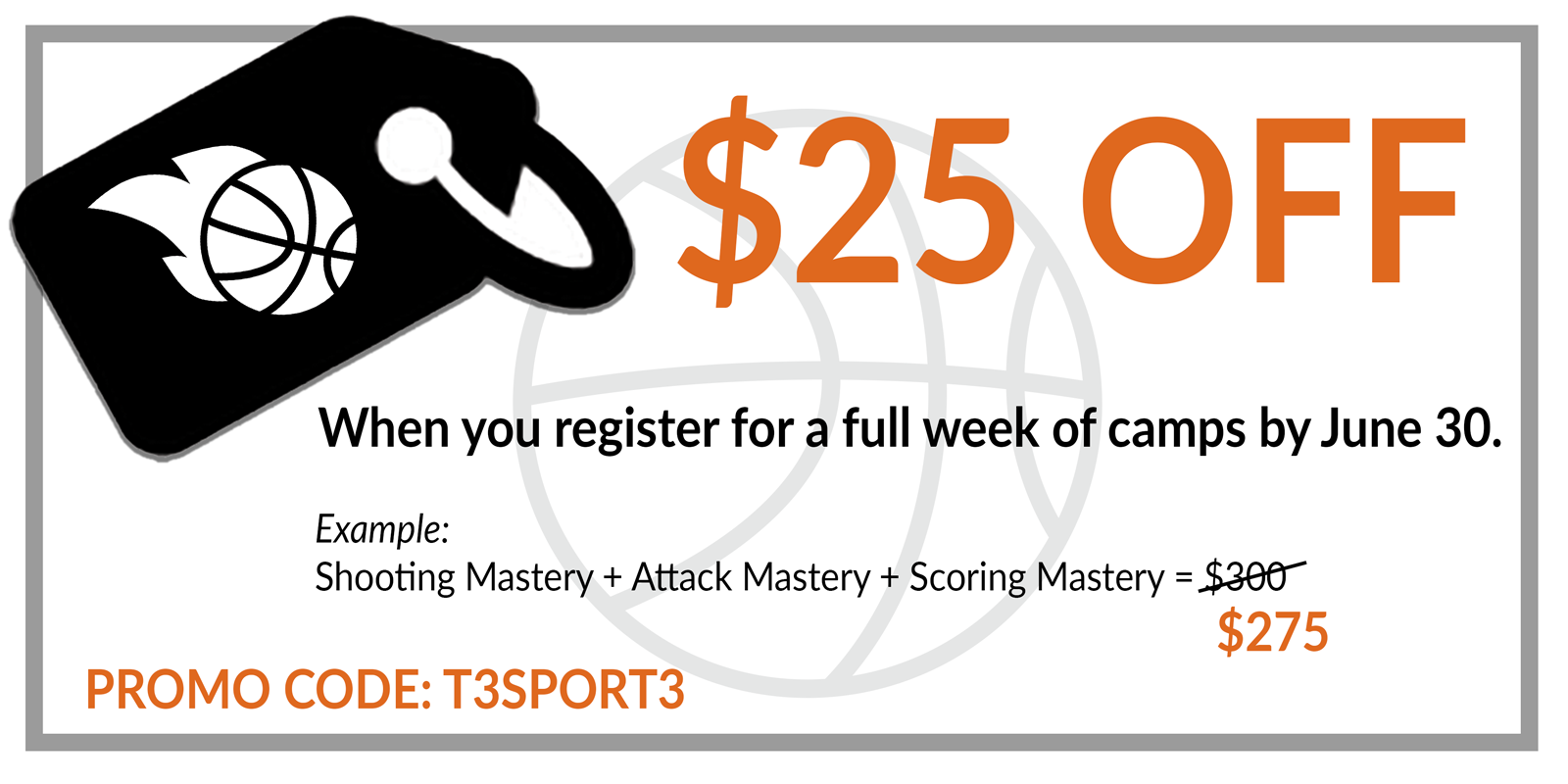 To redeem the promo code, select the "Enter Promotional Code" link when you start registration. A text box will appear where you can enter the promo code.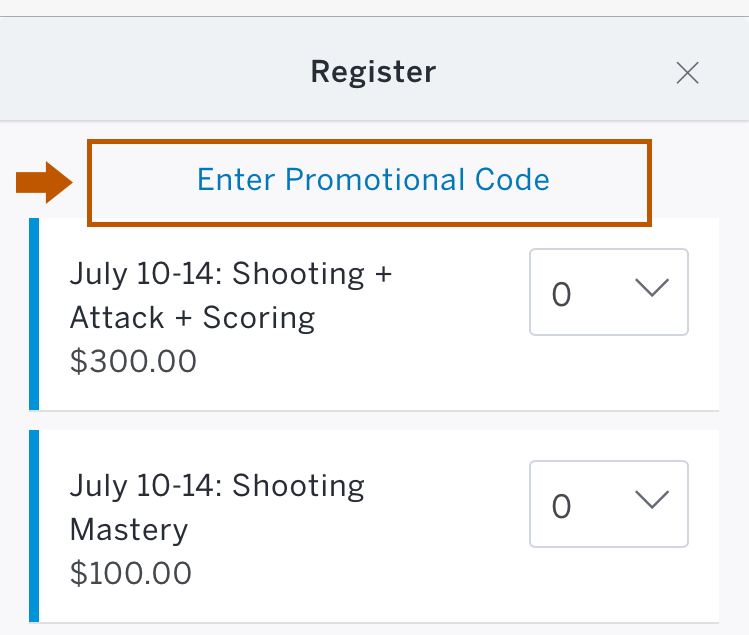 ---
SCHEDULE



---
To learn more about the curriculum and focus of each camp, please visit www.t3sport.org/camps-and-clinics. All camp related questions can be sent to info@t3sport.org.