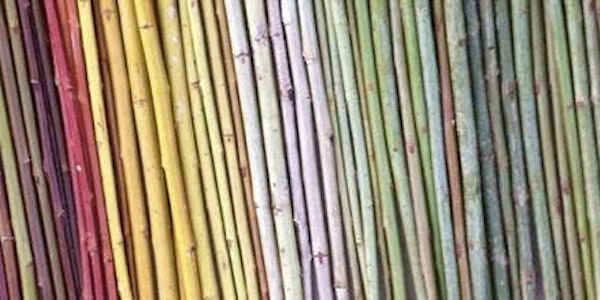 Basket Weaving Demonstration
Demonstration of willow basket making.
When and where
Location
The Courthouse Gaol Road Roscrea Ireland
About this event
Barry Noyce lives in North Tipperary and has been growing and using willow for the last 20 years. He has amassed a collection of over 70 varieties and cuts his crop on an annual basis, both at his home and in outlying Sally Gardens he has established.
He makes everything from cradles to coffins and all sorts of baskets in-between that you might use in your lifetime. He is primarily a functional basket maker and grower of the genus Salix.
Barry will demonstrate how to construct a creel, Irelands indigenous and totally prehistoric basket. There are many regional variations of this utilitarian basket and they have been used throughout the ages for carrying everything from turf to seaweed, wool, dung and vegetables. They are as versatile as required and use strong rods with a technique which is unique in the weaving world. As well as observing Barry demonstrating the making of a creel, you can also try your hand at weaving a few rounds of one using one of the different templates he has brought along.