Description
BASICS OF NARRATIVE WRITING with Fred Kaufman
Whether we've just started writing or been at it for a while, we can all improve our craft
Class meets:
Thursday, May 7 from 6:30 to 8:30 pm and
Thursday, May 14 from 6:30 to 8:30 pm
The cost for this workshop is $99; $79 early bird rate before February 10
Narrative writing is a chronological, character-centered, scene-driven genre that deeply engages readers and triggers empathy for a story. But this description is only the armature of narrative writing; the discipline also requires writers to open up their writing.
In this hands-on two-session workshop, writers will learn how to do just that. The class will be organized as follows:
Read, discuss, write

. In the first session, students will pick topics, discuss how to present them using different writing techniques and write and rewrite short paragraphs.

Workshop that!

In the second session, students will bring their own short narrative essay on the topic of their choice and workshop it in class under the instructor's guidance.
What to bring: You may bring a laptop to practice your writing skills.
Level: Beginner to intermediate
---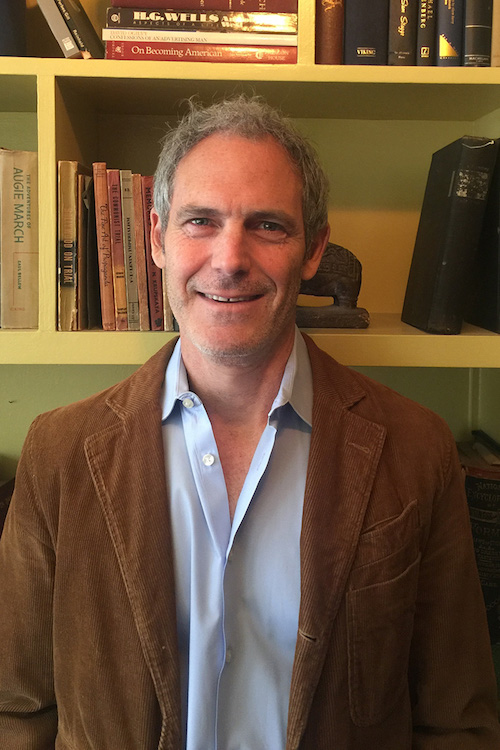 About Frederick Kaufman
Frederick Kaufman is a contributing editor at Harper's magazine, and his nonfiction has appeared in numerous publications, including The New York Times Sunday Magazine, The New York Times Sunday Book Review, New York magazine, The New Yorker, Harper's, Wired, Foreign Policy, Nature, Gentleman's Quarterly, Men's Journal, Men's Health, Gourmet, Saveur, Interview, Spin, Spy, Aperture, Allure, Publisher's Weekly, and The Village Voice Literary Supplement.
His most recent book, Bet the Farm: How Food Stopped Being Food, was published by Wiley. He teaches narrative writing at the CUNY Graduate School of Journalism.
---
For concerns or questions about this workshop, please e-mail pd@journalism.cuny.edu.