Description
This workshop is a part of our Web Dev Track, although it may be taken seperately.


---
"Any application that can be written in JavaScript, will eventually be written in JavaScript." is a quote from Jeff Atwood (the cofounder of StackOverflow). It's hard to argue against JavaScript right now, with how it's taking over everything from Front End Development (with React, Angular & Vue), Backend Development (with NodeJS), Mobile Development (React Native, Ionic & Progressive Web Apps) and even IoT!
Regardless of what future languages you may use, the fact is that if you want to do something on the web, then you pretty much have to have a strong understanding of JavaScript.
COMPLETE BEGINNERS WELCOME!
WHAT WILL BE COVERED?
Agenda
6:30 pm –> 7:00 pm: Understanding the Basics of Javascript

7:00 pm –> 8:30 pm: Basic JavaScript-> Strings, Variables, , Objects, Arrays, Loops, Map functions. Using Console.log, understanding "this"

8:30 pm –> 9:00 pm: New ES6 syntax (Let, Const), Arrow Functions
HOW LONG WITH THIS CLASS LAST FOR?
3 hours in the evening


WHY IS THIS COURSE RELEVANT TODAY?
JavaScript is of utmost importance in 2017 and beyond for anyone that wants to build anything on the web or a mobile application. Whether you want to build a website or mobile app, chances are you need to work with JavaScript.
WHAT PRACTICAL SKILL SETS CAN I EXPECT TO HAVE UPON COMPLETION OF THIS COURSE?
You'll learn the basics of "vanilla" JavaScript, including the new syntax changes to ES6 and how to solve basic algorithm challenges. This will give you a strong base to learn any JavaScript Framework (NodeJS, Angular, React etc.)

WHO WILL BE TEACHING THIS COURSE?
Ahmad Abugosh - Learning & Development Manager at AstroLabs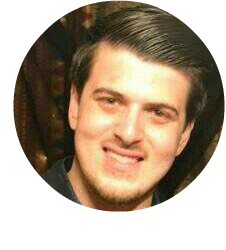 Ahmad built his first website at 10 years old. Since then he has studied Computer Engineering at the American University of Sharjah, worked at companies like MBC and Namshi, and has built dozens of websites in his career, including the AstroLabs website: http://astrolabs.com
He has a real passion for teaching and wants to help everyone build their own website!
ARE THERE ANY PREREQUISITES?
Willingness to learn and have a good time! All levels of experience (including complete beginners) are welcome!


WILL ANY CERTIFICATION BE OFFERED FOR THIS COURSE?
Yes, you will receive an AstroLabs KHDA (Dubai Government) certification for successfully completing this workshop.
SHOULD I BRING ANYTHING WITH ME?
Something to take notes on and your laptop to immerse yourself in the practical sessions.

WHAT PAYMENT METHODS DO YOU ACCEPT?
You can pay by Paypal, Bank Transfer (Invoice) or Cash / Credit Card on the day of the event.


WHAT IS YOUR REFUND POLICY?
If you decide you can't make it for whatever reason, we will fully refund your ticket up to 48 hours before the workshop.


WHAT IF I HAVE OTHER QUESTIONS?
For any other enquiries related to this course, please contact: academy@astrolabs.com