Description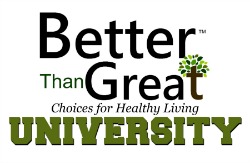 Aroma of spices and savory dishes of Indian cuisine can seem intimidating to make yourself. Join Babita Nehr Sandu, professionally a doctor and a passionate cook, as she introduces you to her native Indian world of cooking. She will walk you through in baby steps, breaking down the process into simple managable segments. As well as answer your questions. Babita says when it comes to food nothing is complicated. The best part is you can change every recipe to suite your palate.

Interactive Experince
Participants will be tasting samples of Indian cuisine, take home the recipes, and la evel with the confidence to give it a try.
Instructor: Babita Nehr Sandhu is passionate about cooking. She has been cooking along side year mother since she was a young girl. Now a mother herself, she enjoys sharing authenitc recipes with her daughter and others.
Class Cost: $15 - Particpants will recieve a copy of class notes and samples
Tickets are non-refundable.
Space is limited a seat reservation must be made to guarantee a spot.
If you have any question please call during business hours 941-753-6611
or email info@plantplace.com
Hosted by: